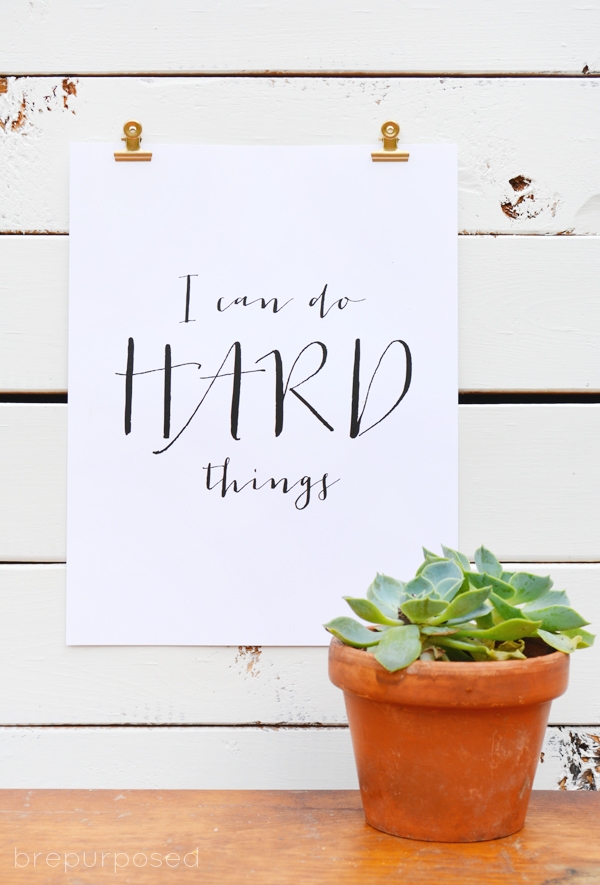 I know these freebies have been a little less frequent lately but now that I have a new home to decorate I'm thinking about all the great prints I need to design. Hanging art on the walls is a great way to add personality to your decor. But it can get pricey! Lucky for me I can recreate a lot of the things I like for next to nothing. And you're in luck because I'll obviously be sharing them all with you 😉
I'm starting to think about plans for my office area. There's a little nook in our spare bedroom that I'll be using and I've got a chair on the way, and desk plans in the works. And what office space is complete without some inspirational art?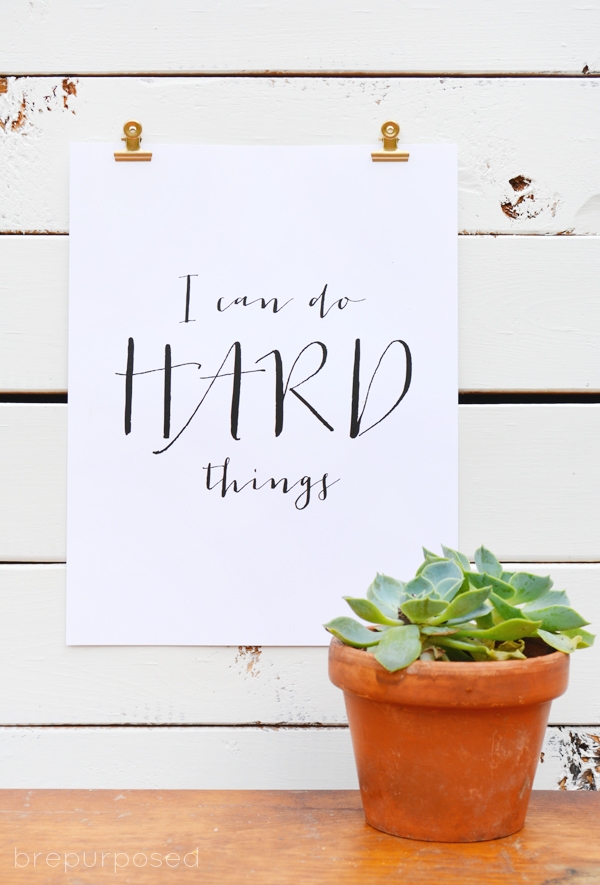 Print it out HERE.
What have you got going on this weekend? My bestie is coming to visit and I absolutely cannot wait. I've got lots of unpacking and organizing to do still along with lots of blog projects and starting to decorate our porch for the Style Challenge. I started to build the copper pipe table I was talking about and it's turning out even better than I imagined. Don't you love when that happens?!
Have a fab weekend friends!