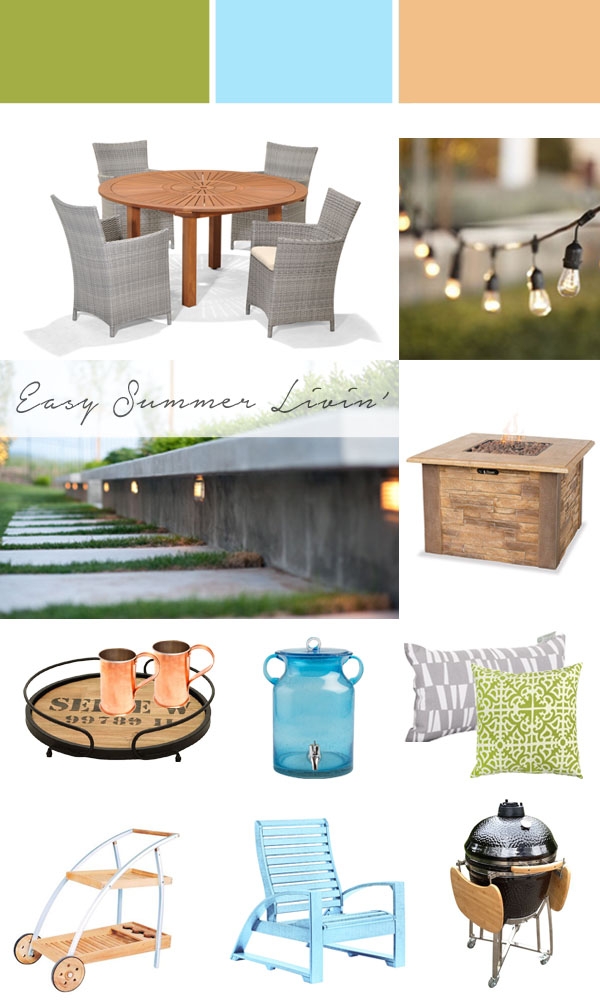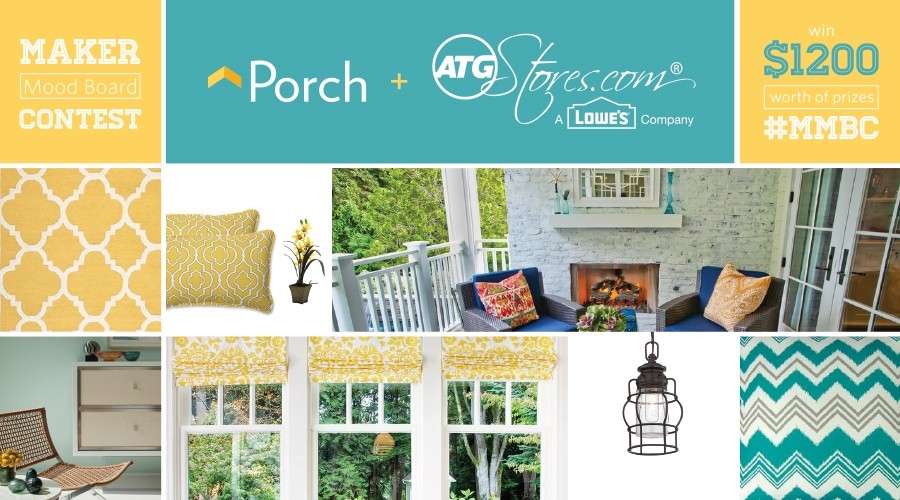 Hi friends! Wish it was still the weekend? Me too. Let's try and forget that it's Monday together and daydream about beautiful outdoor spaces. Sound good? Great.
Porch is putting together this awesome contest and to enter I had to create a mood board using one Porch photo, and products from ATGstores.com. Renting a small apartment definitely comes with it's pros and cons, and one of those cons is the lack of an outdoor space for entertaining and relaxing. We are lucky enough to have a porch, but we all know that's full of furniture which doesn't leave much room for hanging. Let alone our grill 😉
With summer here, the outdoor patio envy is in full swing so I thought it would be fun to pretend I do actually have a space to decorate 🙂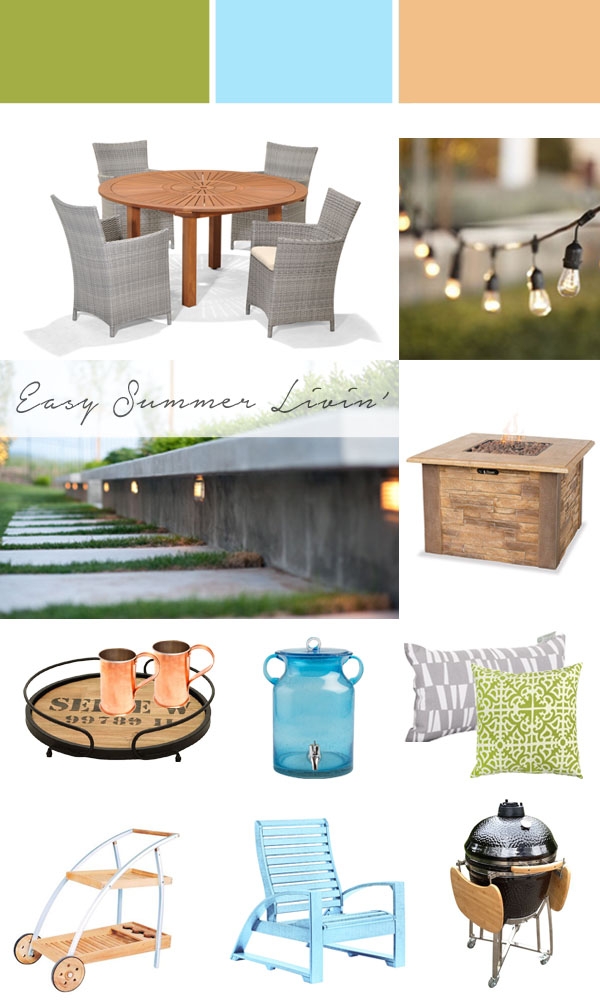 You can see the Porch photo that started my inspiration HERE. Now let's talk about some of the essentials to easy summer outdoor livin'.
Of course you need a practical table with comfy chairs everyone can gather around to enjoy a delicious meal. And you'll need a tray to serve some tasty cocktails in copper mugs. Bring the rest of your food and snacks out on a rolling bar cart and have a pitcher nearby for easy refills. Of course you'll need a grill, the staple of any outdoor get together. And once dinner is finished, you can move into some lounge chairs with chic pillows and gather around the fire. And of course what outdoor space would be complete without some hanging string lights?
I'd love to come home to this space after a long day at work and relax with family and good friends. One can dream right?
Part of the contest also includes nominating 5 of my bloggy friends to create their own mood board. Here's who I'm nominating!
Kristi from Making it in the Mountains
Erica from Dwell Beautiful
Corey from Tiny Sidekick
Katie from View from the Fridge
Amber from Restless Arrow
You can find all the details on how to enter here!
I hope daydreaming with me made your Monday a little better 🙂 What space do you dream about making over?
Have a fabulous day everyone!