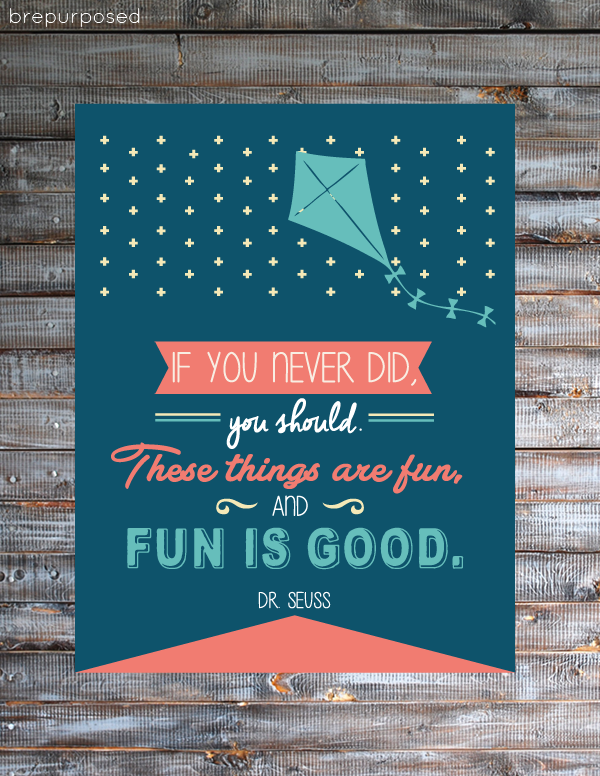 40 weeks of Friday's Fab Freebie already?! Where has the time gone?? I'm gonna have to do something special for number 50 😉 Speaking of time flying, I still can't believe that Brepurposed turned 1 earlier this week. If you haven't had a chance to take the reader survey, I would love it if you did! You can find it here.
Sometimes finding quote for these freebies is really easy, and other times I could be on Pinterest for an hour before I find a good quote I like. Thankfully, I found this one in about 5 seconds. As soon as I saw it, I knew it would be perfect. I mean, come on, who doesn't love Dr. Seuss? He's full of valuable lessons and rhyming makes them even more fun 🙂
If only designing them took 5 seconds…ah well.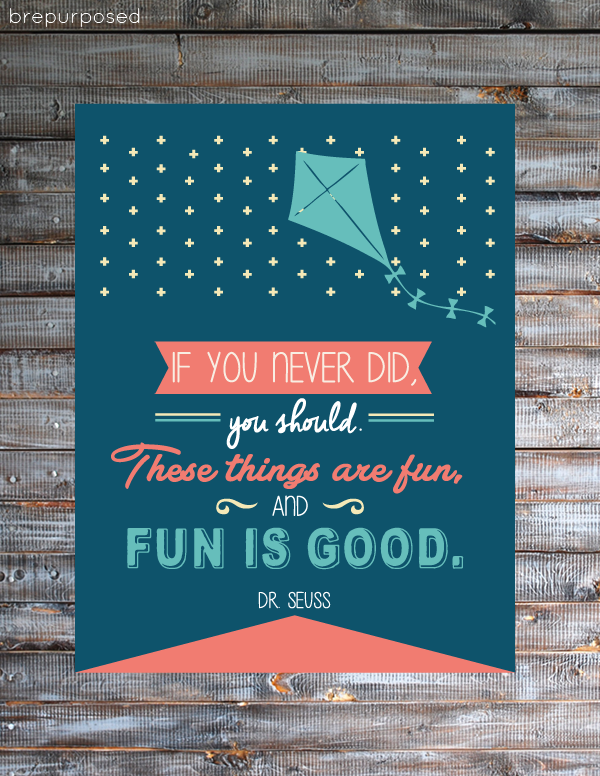 Print it out here!
Hope you all have some fun this weekend!