I completely neglected our front porch during the spring and summer amidst all the kitchen reno chaos, so it was time I finally gave it some love and turned it into a Cozy Neutral Fall Front Porch!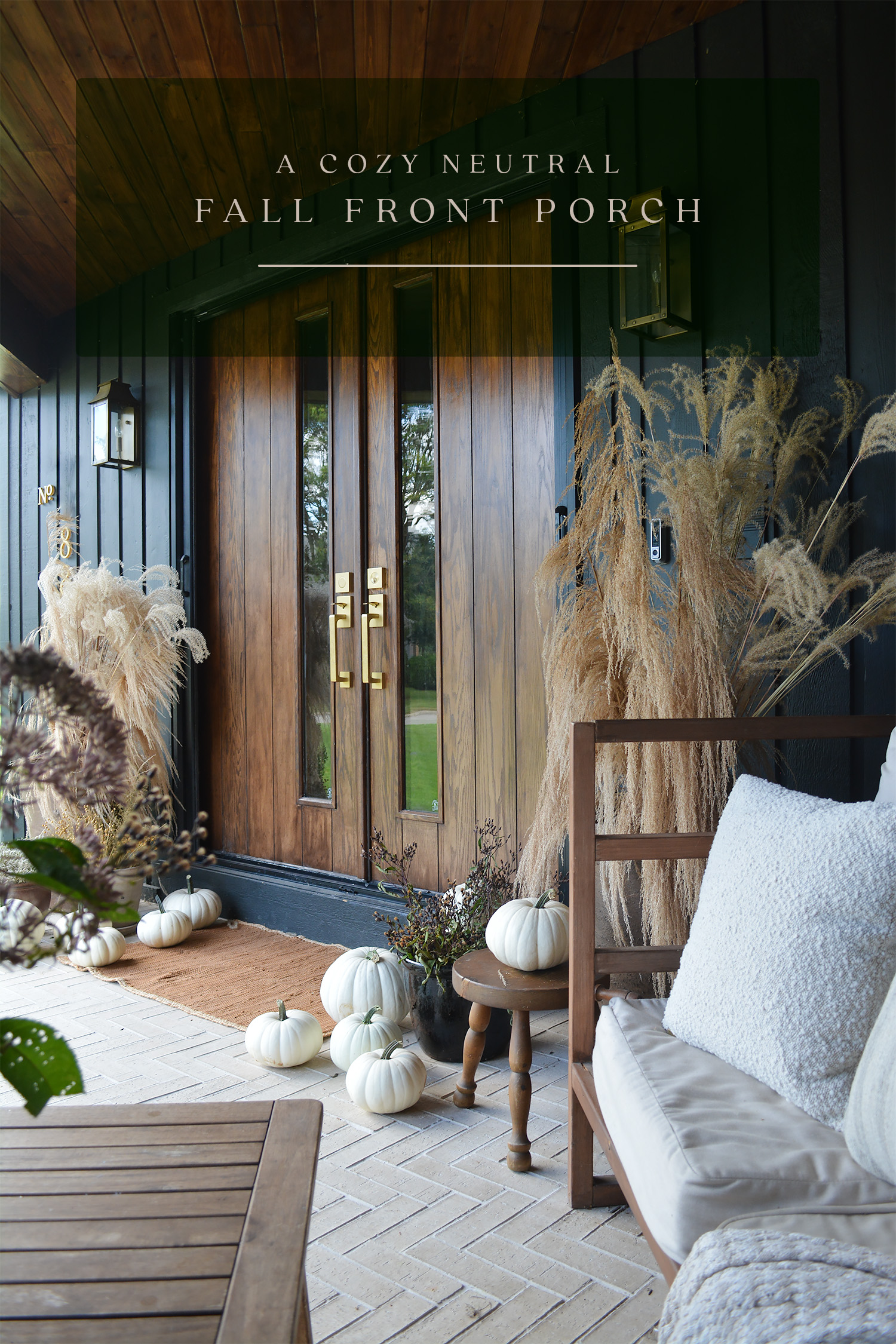 OUR COZY NEUTRAL FALL FRONT PORCH
To start, I had to bring out my giant fluffy grass that I first got last year. It's so large and whimsical, I love it. Last year I just used the grass on it's own, but this year I mixed in some other dried grasses I got from a neighbor's house. If you keep dried grasses like this, make sure you hairspray them to help them from shedding!
These grasses are WILD and I think they are so fun. Definitely not for everyone if you like your decor a little more structured but I think they make a great statement.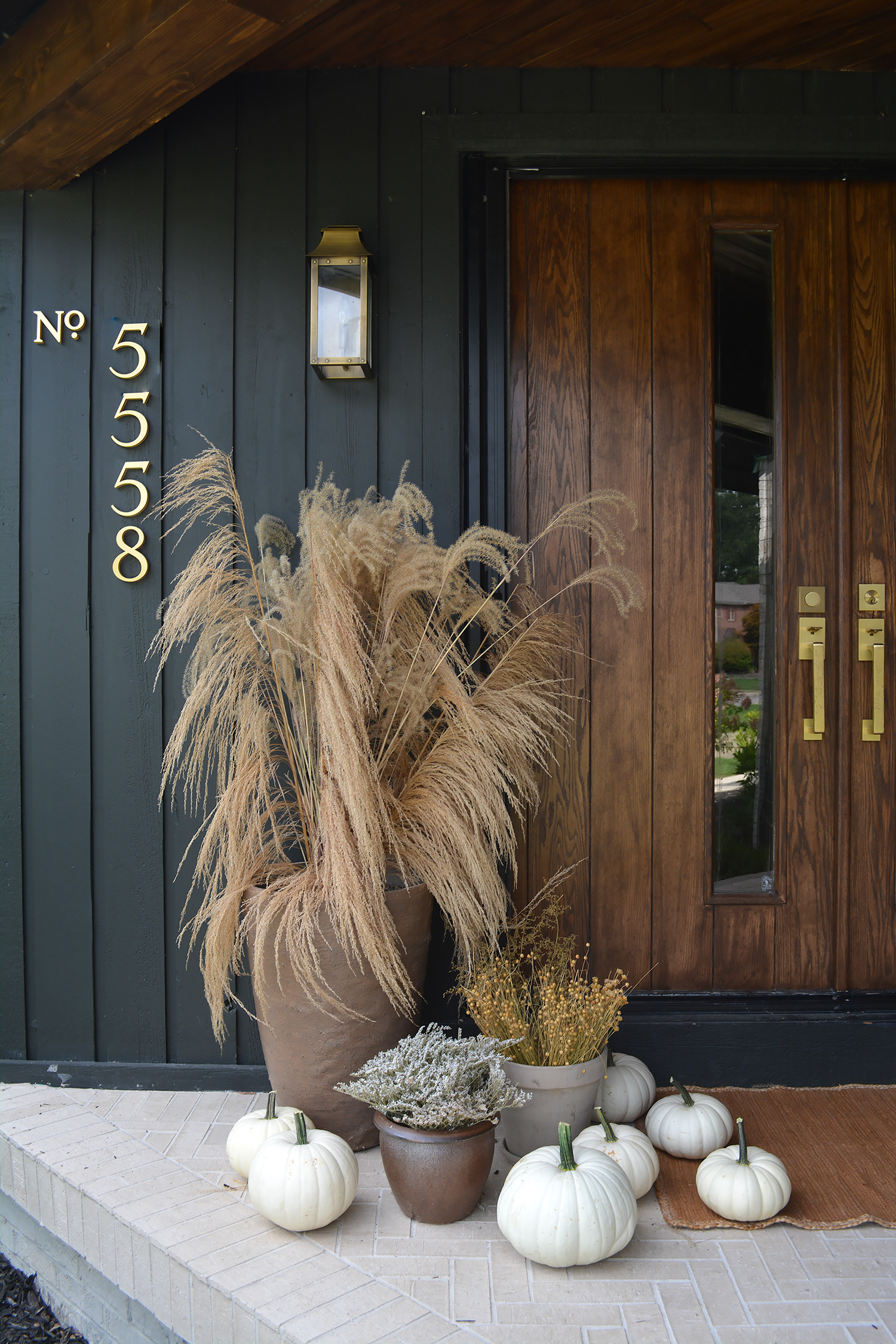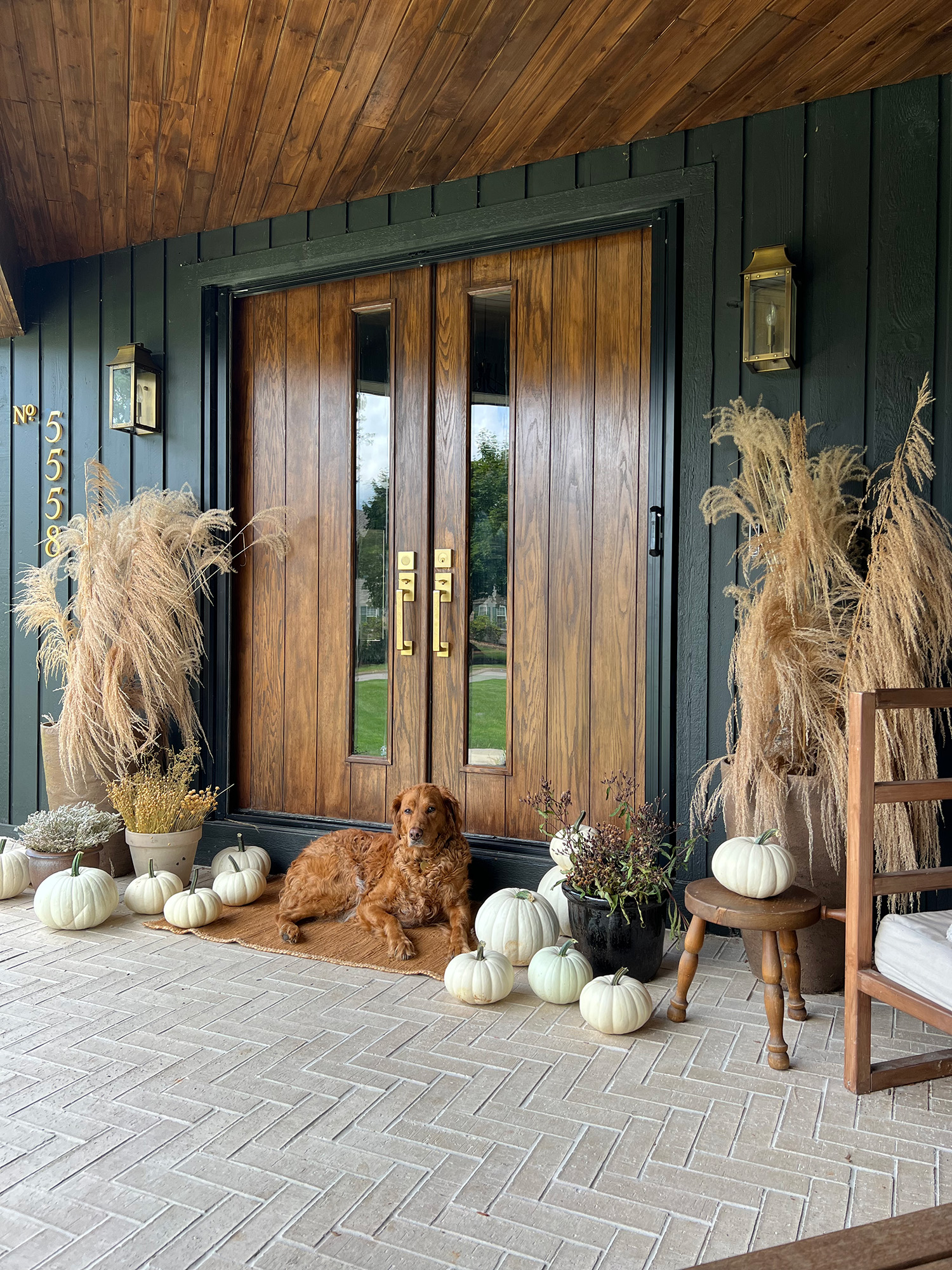 I really wanted to use cinderella pumpkins, which are the ones that are all oddly shaped with lots of bumps, but none of the local spots had them out yet. So I went with some classic white pumpkins! I might add in some cinderellas once they are available.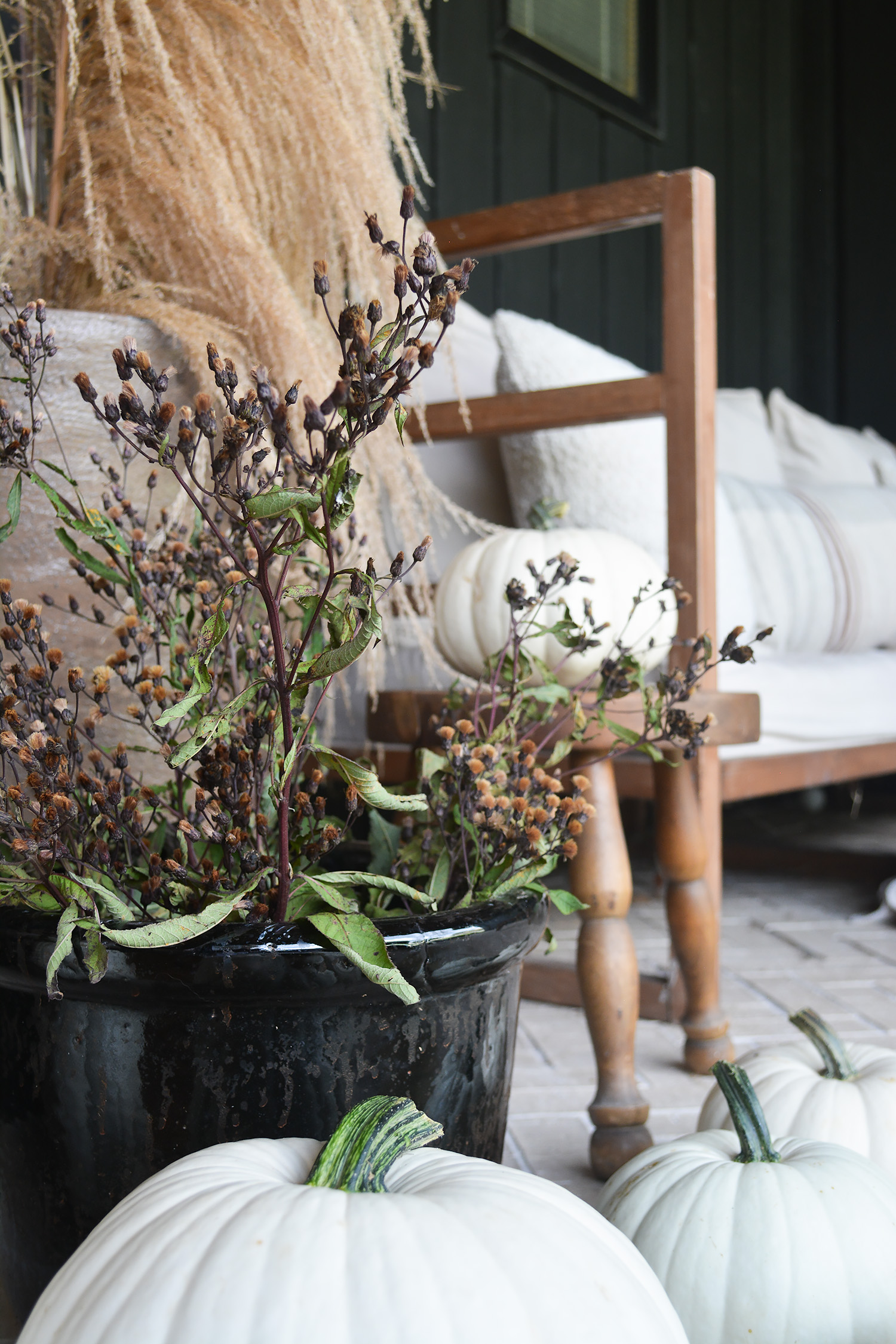 If you watched my instagram stories then you know I admitted to not liking mums. I know I know, so blasphemous of me! But I just don't! I bought a couple this year wanting to give them another shot but I immediately knew they weren't going to work with the vibe I wanted. And I always kill them anyway so it's for the best :-p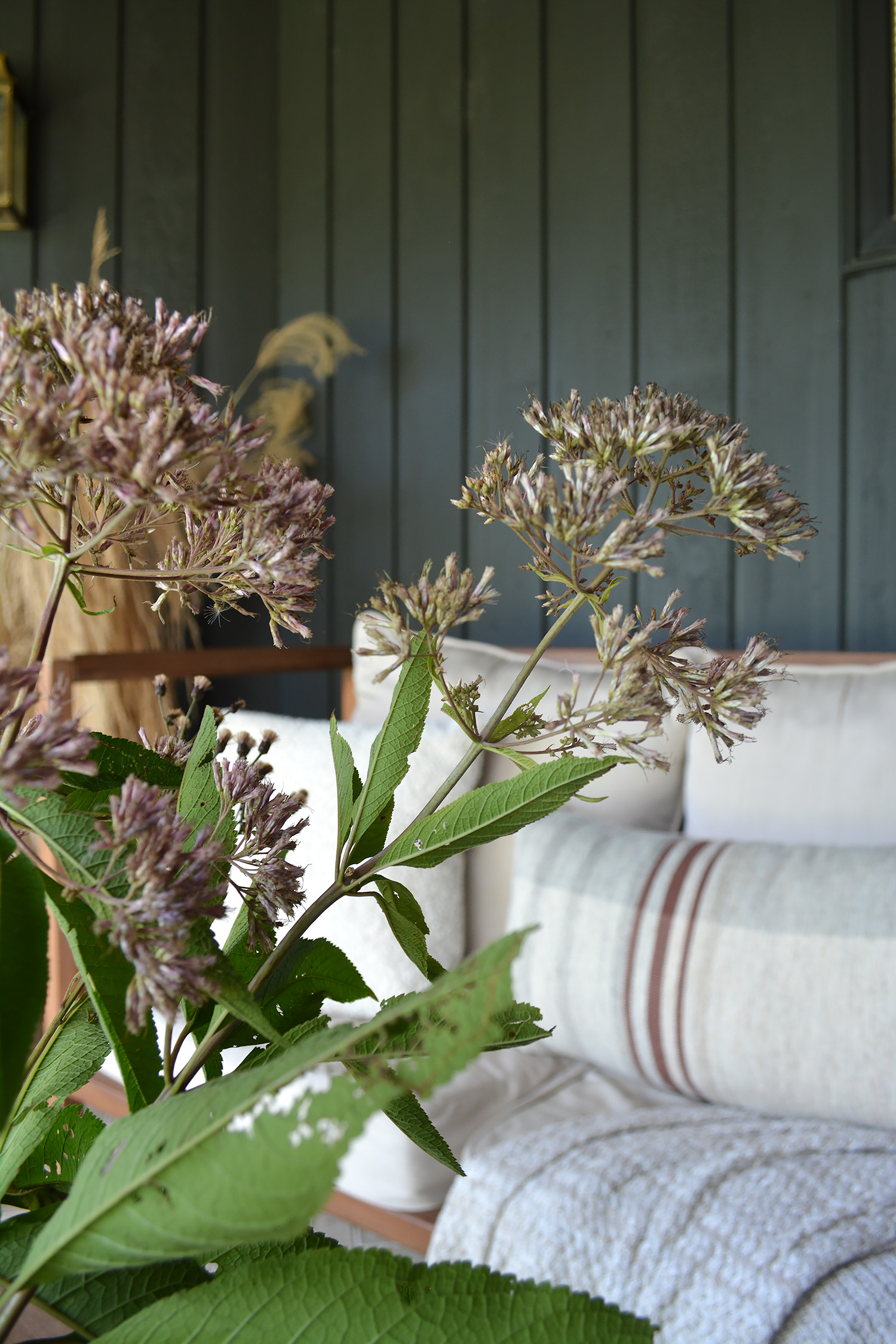 So instead, I used a mix of some dried stems and grasses I already had and then I went foraging on the side of the road as well. Nature always has the best decor! And it's free so you can't beat it!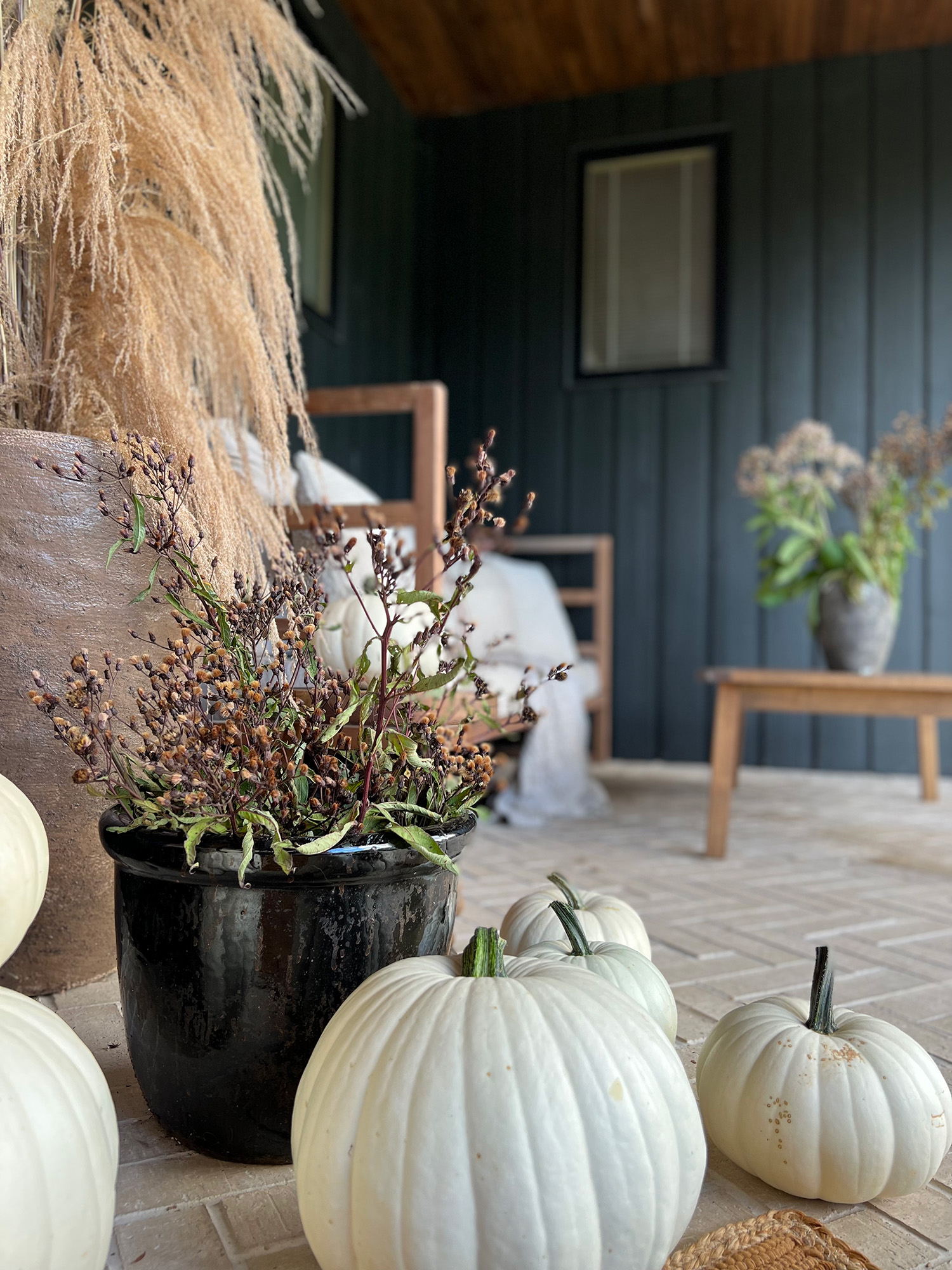 I cut the stems short and just placed them in an empty vase. I'm hoping they'll just dry out since they're probably on their way to being dead anyway :-p Most of what I got had just finished blooming a really bright purple flower and now is more of a burnt red color. It's so pretty!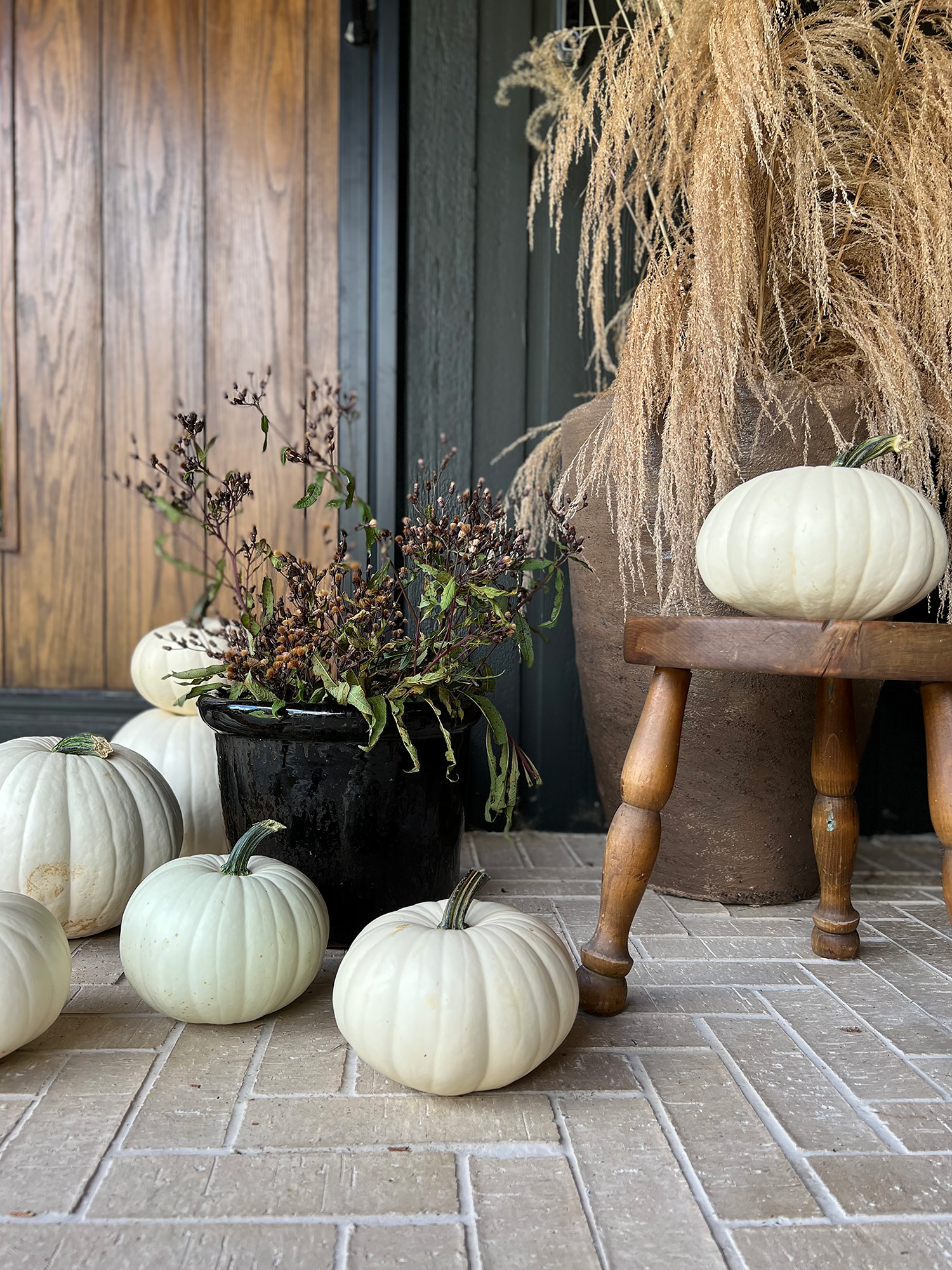 The only thing I purchased for this makeover was the door mat which I got at HomeGoods and the plaid lumbar pillow on the couch. And the pumpkins! And speaking of the couch, it was a DIY! We built this Outdoor Sofa 4 years ago for our back deck but moved it to the front when we redid our deck last summer. It's held up fairly well and has Sunbrella cushions on it which are great for outdoors.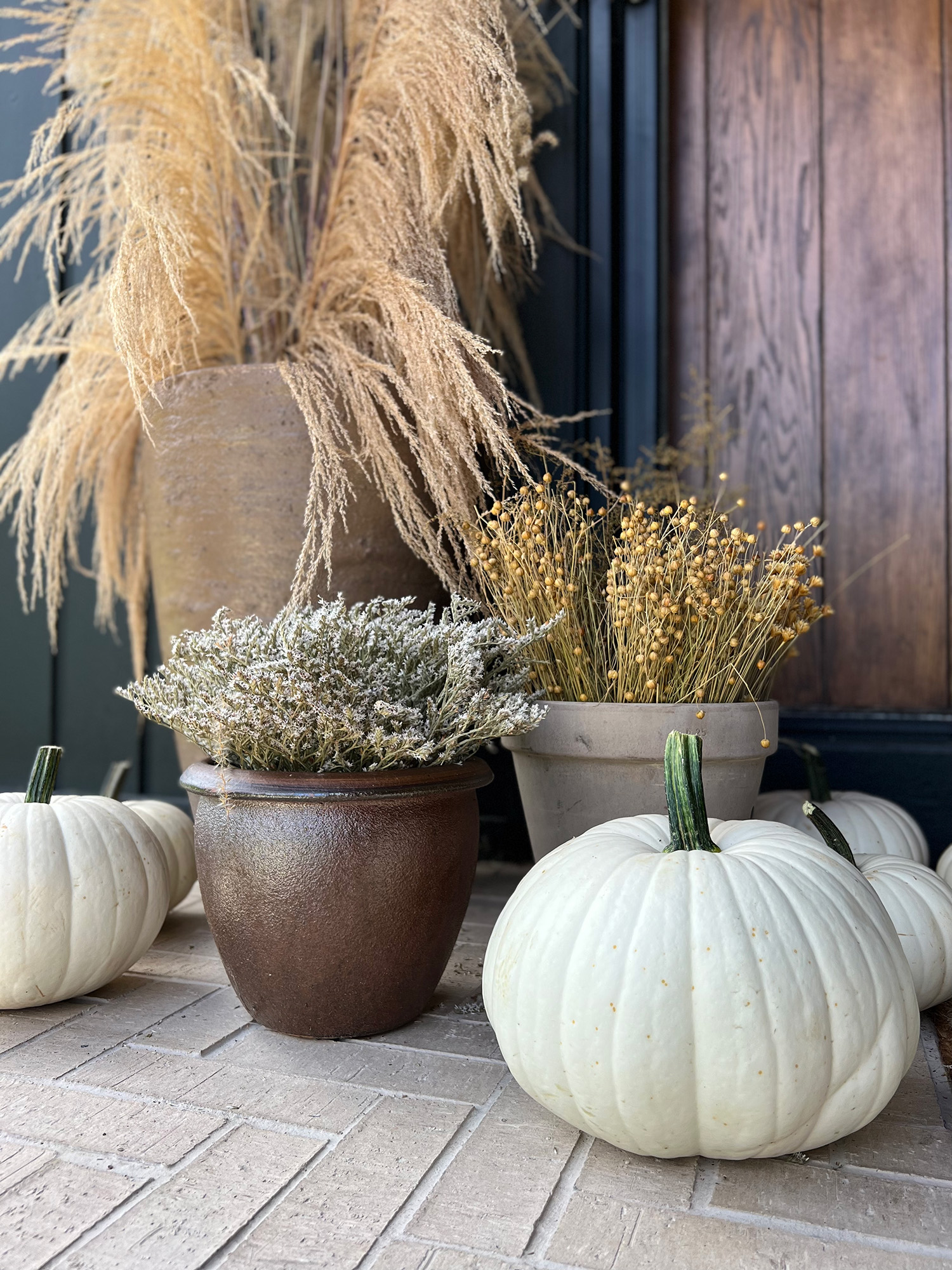 I love how cozy and inviting it feels out here now! A big upgrade from how it looked this summer. I know some of you are still enduring tropical temps but hopefully my cozy neutral fall front porch gives you some inspiration for when you are ready to decorate!