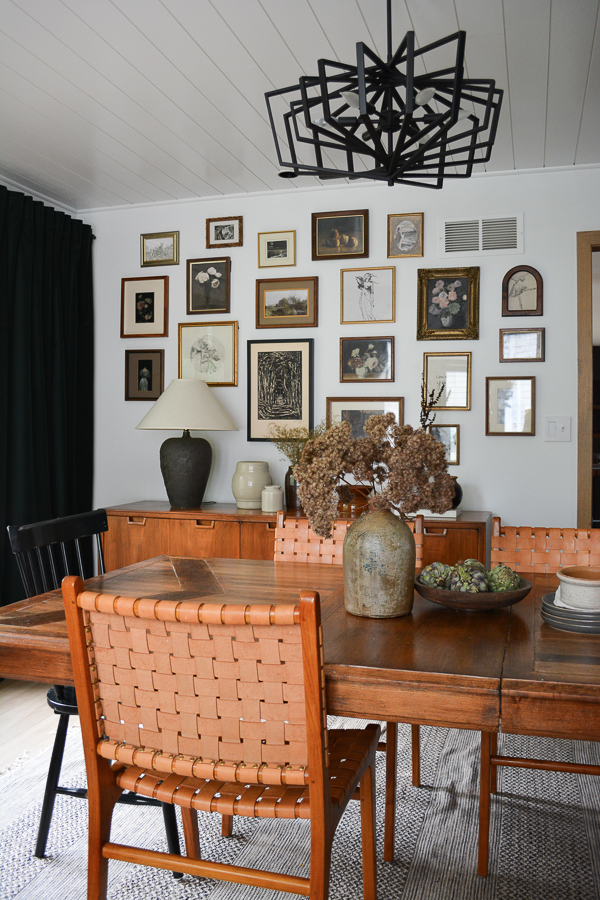 GALLERY WALL + ART SOURCES
Who doesn't love a good gallery wall, am I right? I've always been a big fan and earlier this year I decided to create a large one in our dining room and I'm finally done!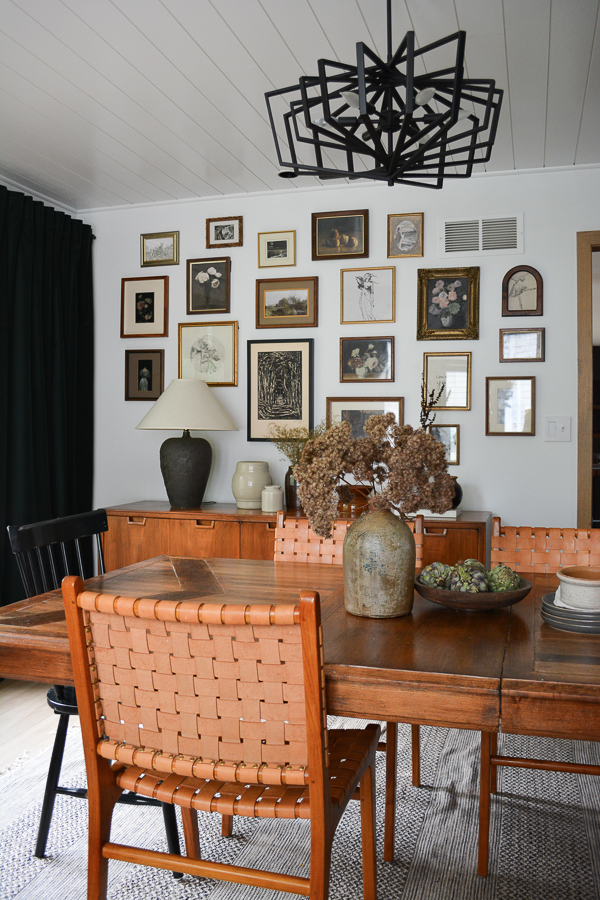 I was looking back in my phone for photos of when I first started this project and it all began in JUNE. Hopefully that makes you feel better about how long house projects can take 😉
Originally, I really wanted to try to buy or create all very unique and original artwork, but I quickly realized that was going to take a very long time. And then I scheduled a photo shoot of our home for my updated blog (coming soon!) and I had to get it finished ASAP.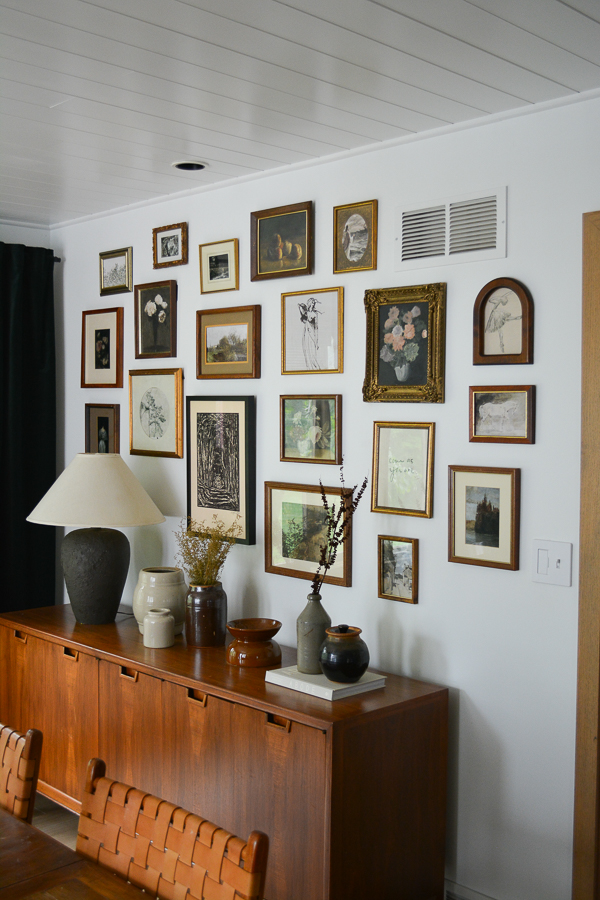 So while I ended up purchasing a lot of affordable printable art from Etsy, I still tried to only choose pieces that I connected with in some way. Whether it reminded me of a trip we'd taken, or represented the little growing ballerina Eloise is turning into, they all still feel special to our family.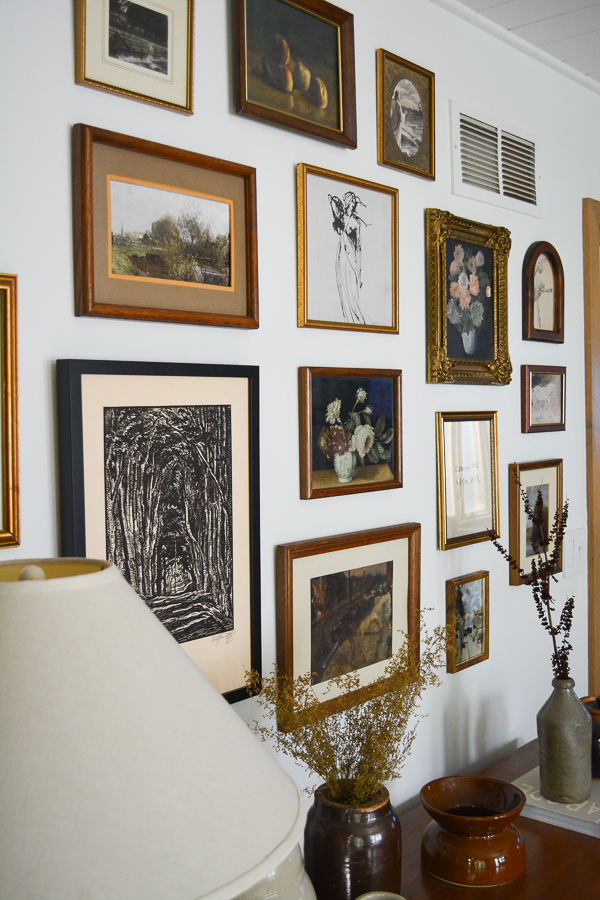 What made the artwork feel even more unique is that I used all vintage frames. I think all but one are from local antique and thrift stores and were anywhere from $1-$5. Total win!
There are a handful of pieces that are original or that I created – but I found lots of amazing shops that I wanted to share with you too! Most of these sell vintage reproductions
GALLERY WALL ART SOURCES
This shop has one of the largest collections I found with a variety of pieces. They also put together gallery wall sets if you don't want to choose your own individual prints.
More brightly colors prints can be found at Decor Hint along with some fun kid wall art as well!
A smaller collection but lots of beautiful pieces. They also have a large selection of artwork to download for the Frame TV!
I tend to be drawn towards the more moody prints, but Olive and Oak has a lot of pieces that use beautiful pastel colors. Perfect if you're looking for something a little more light and airy.
Heirloom has a great selection of not just landscapes, but a variety of prints. Lots of nature inspired art, animals and sketches.
Print Revival has lots of florals and portraits to choose from. So if you're looking for that perfect vintage man or woman to adorn your wall – this is the shop for you!
I already have some of Emily's beautiful artwork throughout our home already and I was so excited about her new Sentiments collection. I chose "come as you are" and love that it symbolizes that all are welcome in our home.
Not only can you purchase digital downloads from Shop Vintage Supply – but you can also purchase fine art prints and framed prints as well if you don't want to go through the trouble of printing them yourself.

I usually print the digital downloads at our local Walgreens and have always been very happy with the quality!
Do you have any gallery walls in your home? I love how this one turned out and am glad that my photo shoot gave me the push I needed to get it done!