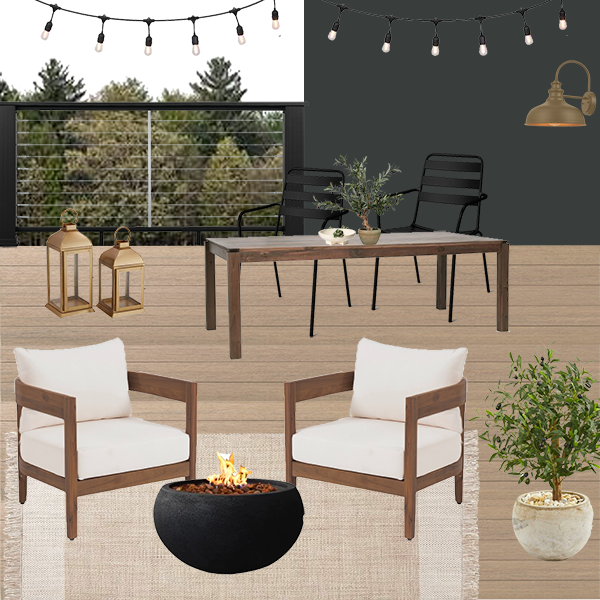 You've seen the renderings, and now I'm here to share a mood board with the furniture and accessories for our back deck!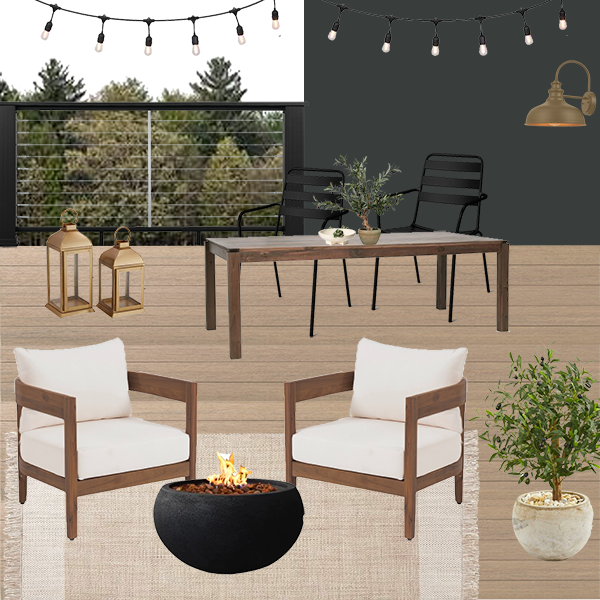 DECKING
Last week on stories, I told you guys the exciting news that we're working with TimberTech on our back deck makeover and I am SO EXCITED. I'll be sharing lots more about that over on instagram but I want to show you the color and style we chose!
It's called Weathered Teak and it's from their Vintage Collection. Isn't it gorgeous?! A main reason we chose the lighter color is because it won't get as hot as the darker ones, which is a big plus because we're always barefoot outside around here :-p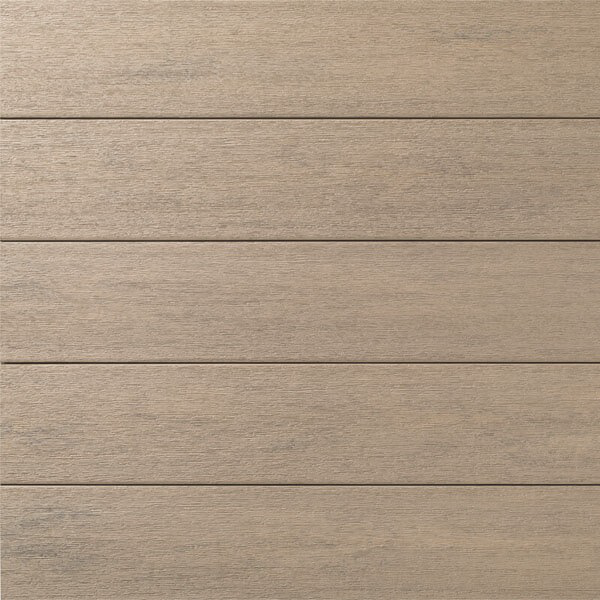 Besides the beautiful color, I love that it comes in a wider plank (7.25″). Since our deck is so big, I feel like the wider planks will let your eyes rest a bit and it won't feel as busy.
RAILING
I went back and forth on the railing options for SO long because there are SO many to choose from! I was torn between something all black and very simple but with a touch of traditional style or the cable railing.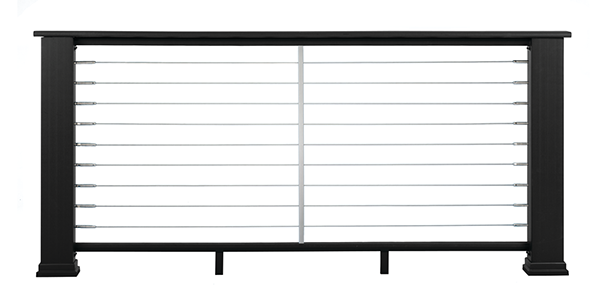 I ended up going with the cable railing because I like how it doesn't obstruct your view as much. This way I'll be able to see the kiddos more easily when they're playing in our backyard!
Accent Chairs
I shared these affordable accent chairs on instagram, and they are an absolute steal! The beautiful wood color and that curve on the back – they're so good! They come as a set of two and are only $345. I plan to put these around the fire pit!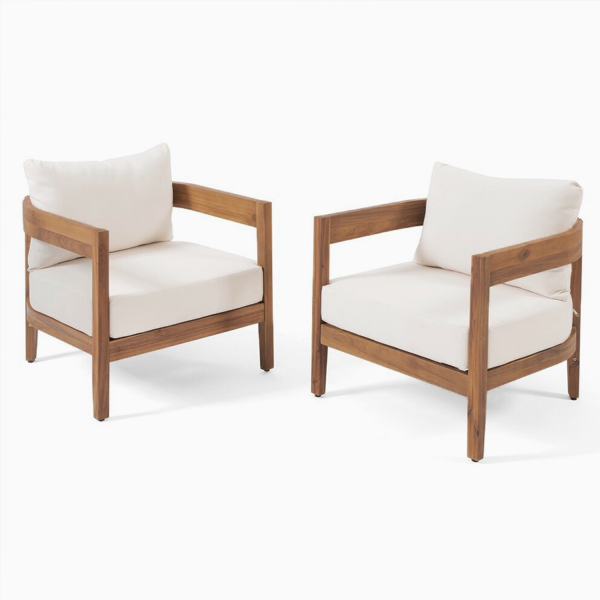 Fire Pit
I searched long and hard for a fire pit and ended up getting this one. There are a lot of beautiful concrete ones out there but I wanted something a little different and I kept going back to this cute little black one. It can come with a gas line or propane and we're going to have a gas line hooked up to make it easy to just turn on and off!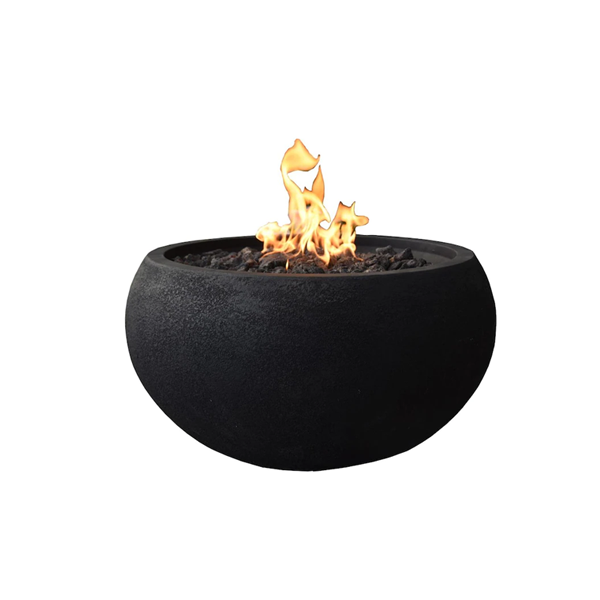 Couch
This was by far the hardest piece of furniture to find. Everything has been sold out or on backorder for so long, so everything I really wanted wasn't even available. I was super close to just going the DIY route and then I came up with the idea to purchase two of these and put them together to make one longer couch.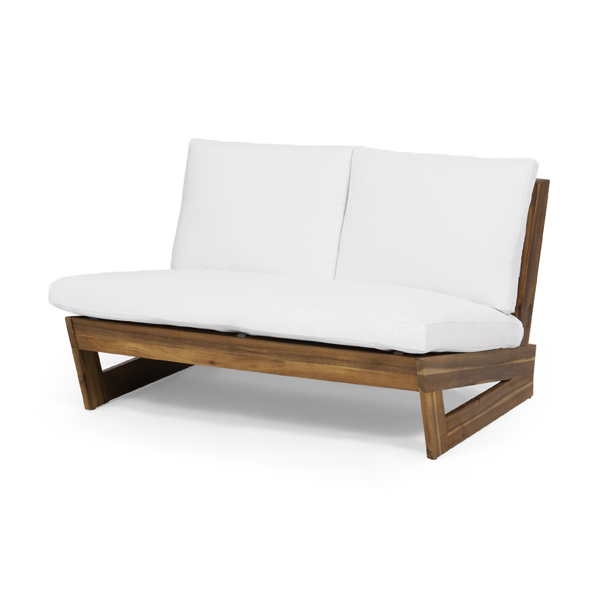 I've been obsessed wit the CB2 chairs and couch in this style forever, but they are much pricier. I know people who have bought this couch and loved it so hopefully I feel the same! They're both still in the box in our garage ha.
Dining Table
This outdoor dining table was a bit of a splurge but since I stayed pretty budget conscious with the other pieces, I decided it was worth it. I also waited, and got it when it was 20% off! It was hard to find a table that could seat 8-10 people that wasn't hideous or even more expensive so I'm excited I found this one. It's also still in the box in our garage but I can't wait to get it set up!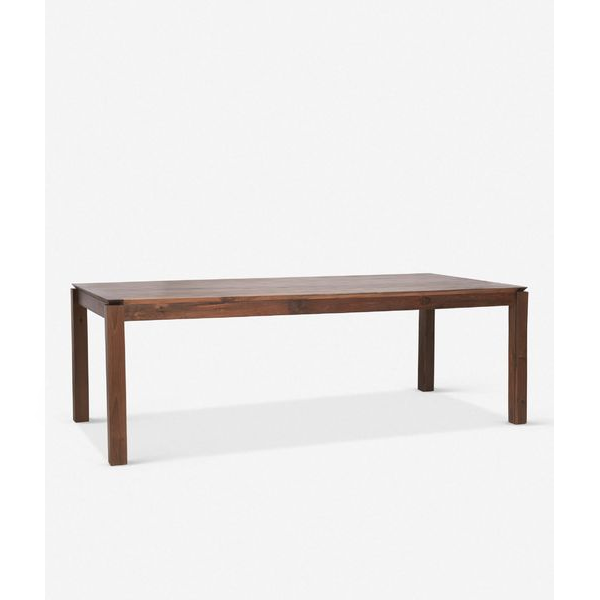 DINING CHAIRS
We currently have four of these dining chairs that we used last year. I like them but want to see how they look with our new table before ordering more…or getting something totally different :-p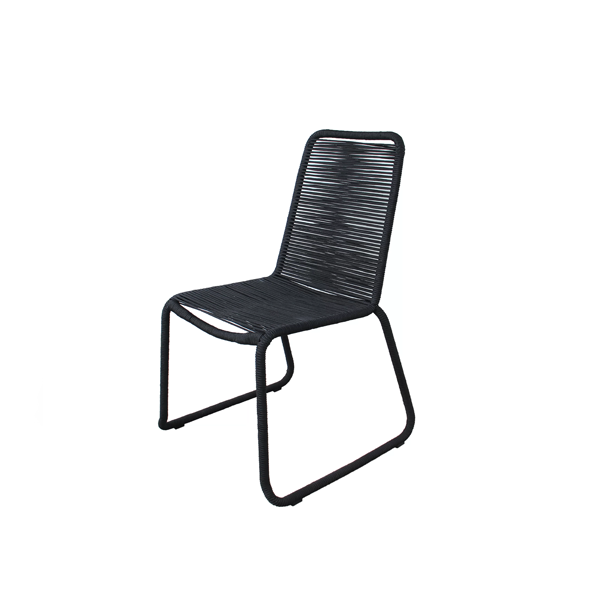 But I do think I want black ones since there will be a lot of wood already with the table and the decking!
So those are all the things we have so far, and I'm waiting to purchase some more the decor and accessories until the deck is actually in. But here are a few things I have my eye on!