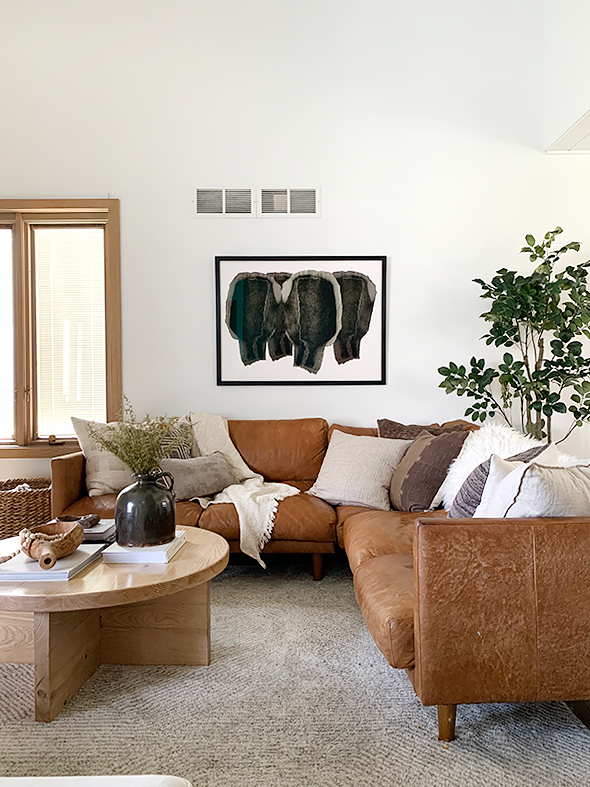 BRASS WALL SCONCE ROUNDUP
Something I've been wanting to do for a while now is add sconces on either side of the artwork above our couch in the living room. I'm finally going to make it happen this year and wanted to share some of the brass wall sconces I'm looking at!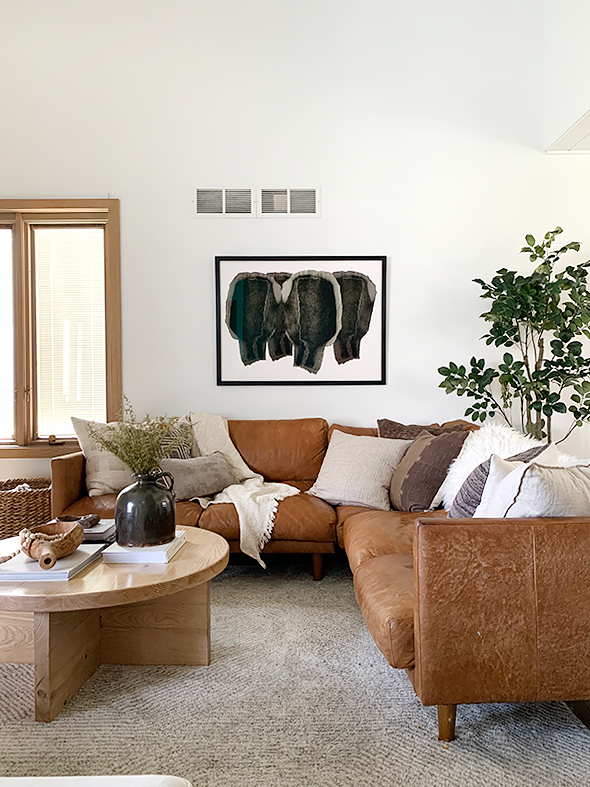 I really want something hardwired to avoid the plugs hanging down. I'm going to have an electrician come and give me an estimate first though to make sure it isn't crazy expensive. There is already a plug beneath the artwork so I'm thinking it won't be too difficult. They would just need to add a switch on the wall somewhere.
I could also do the magic light trick, but that limits the type of sconces I can get. Most of the ones I seem to like, the bulb is exposed so using a puck light won't really work.
Also, since the artwork is black I want to go with brass sconces which I think will add some nice warmth to this space!
So in hopes of being able to get this done somewhat affordably, I've started searching for the perfect sconces and decided I'd share some of my favorites with you!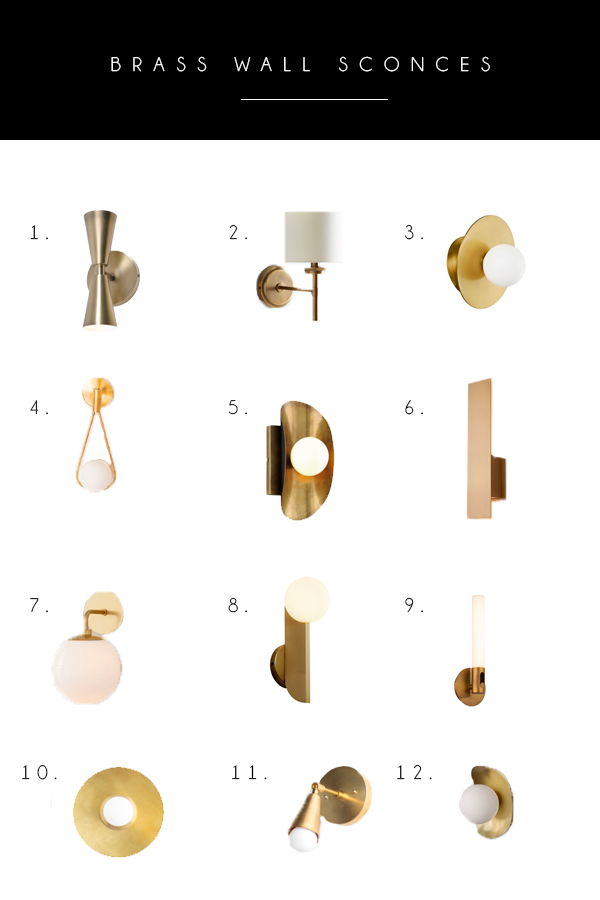 1 || 2 || 3 || 4 || 5 || 6 || 7 || 8 || 9 || 10 || 11 || 12
Do you have a wall in your home that needs a sconce?