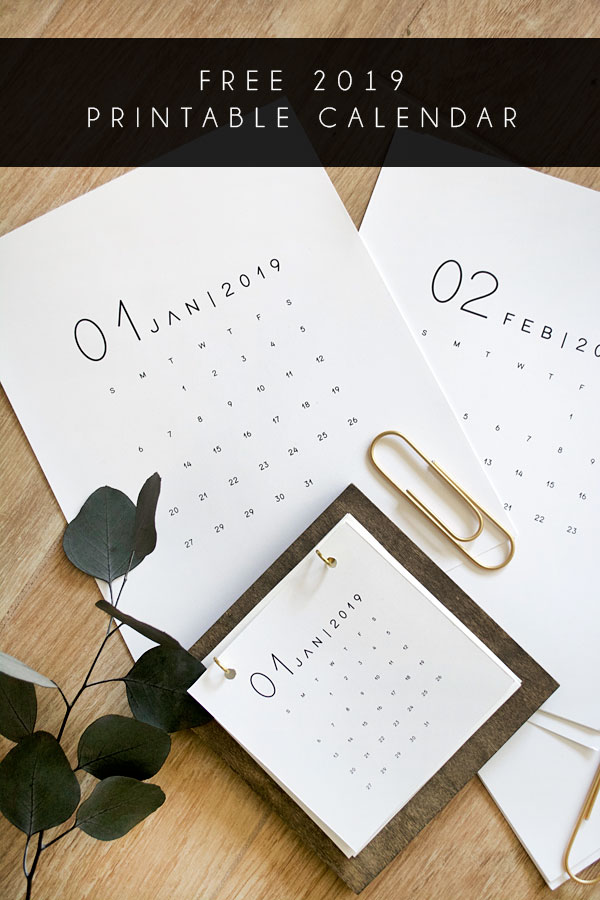 I'm back with my printable calendar for you guys! You all seem to like the modern and simple design of this one so I've kept it the same for the third year in a row and just updated the dates!
2019 MODERN PRINTABLE CALENDAR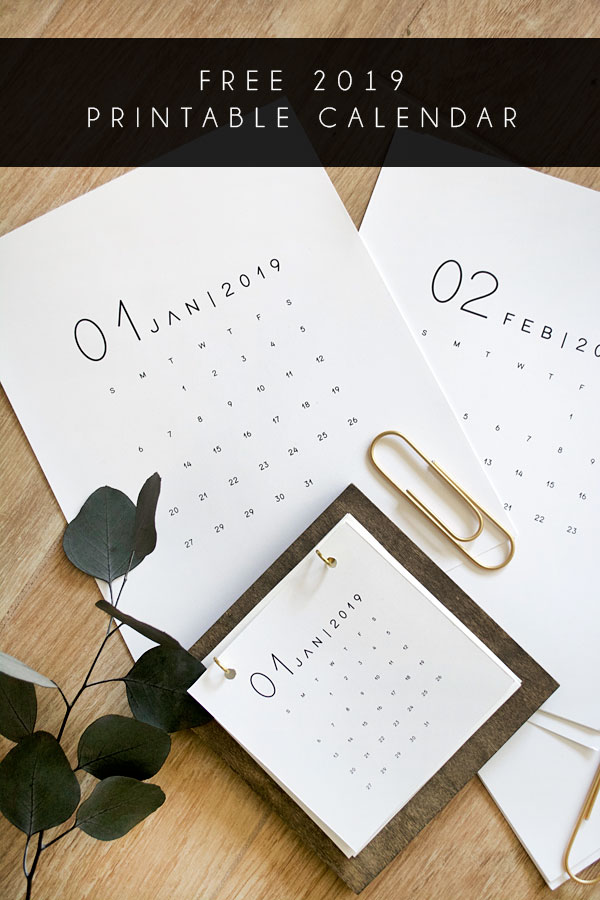 Once again I've given you both options of printing out the full sized 8.5 x 11 size or the smaller squares if you want to DIY your own little stand. If you want to create your own stand, you can follow the tutorial below from a couple years back.
This year I decided to use the larger size and hung it up in my little office nook.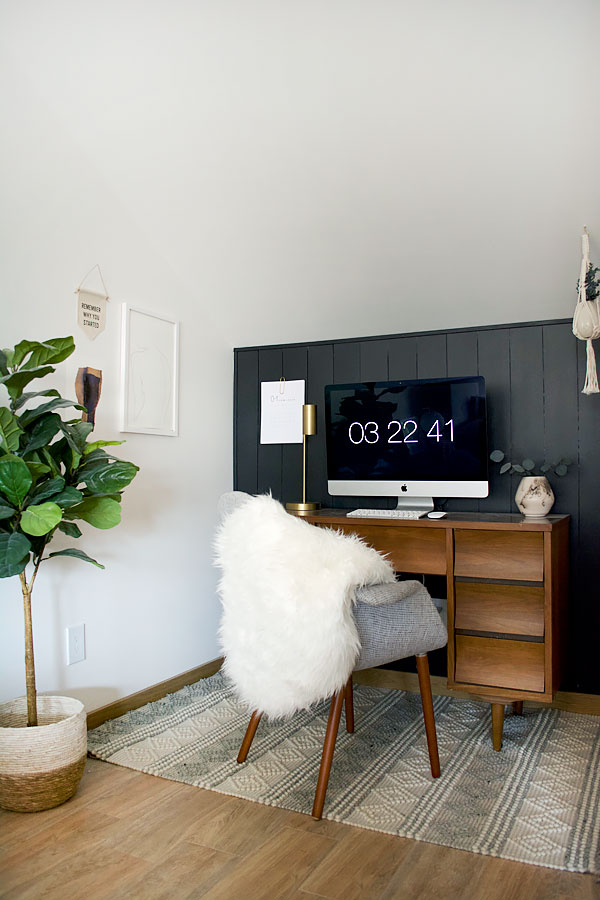 PRINT OUT YOURS BELOW!
Hope you enjoy them and they help you get you new year off to a great start!