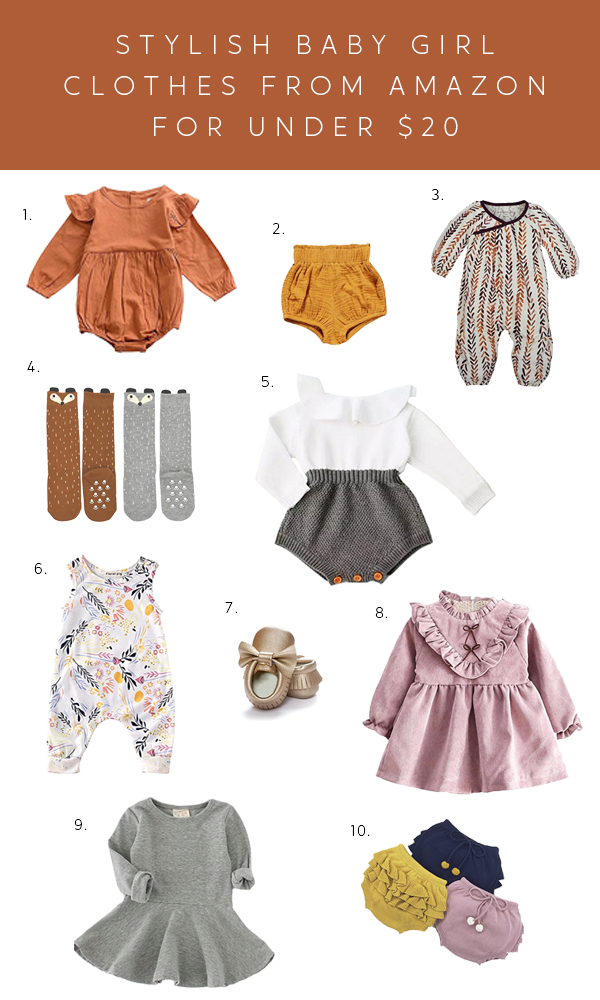 I think we can all agree that Amazon prime is the best thing ever. Especially for us busy mamas am I right? I have our diapers and wipes delivered through subscribe and save and it's amazing. One less thing to worry about when I'm out and about especially with a new babe. And since it's hard to even get out of the house some days, that means I do a ton of online shopping. Dan jokes that it's Christmas every day here because there are always packages showing up ha. After two kiddos, I've discovered some pretty cute kid clothes on Amazon that are super affordable. So I thought I'd share a roundup of Stylish Baby Clothes on Amazon for Under $20.
Now don't get me wrong, I love supporting small businesses but I'd be broke if I bought all my kids clothes from those shops. As cute as they are, I just can't justify a cotton zipper jammy for $60 that won't fit in a month. I try and shop small as often as I can but if you're like me and always searching for cute clothes on a budget then Amazon is where it's at.
It's broken down into girls and boys for you and I personally own a handful of these items so I can attest to their cuteness and good quality. The other products I made sure got great reviews so you don't have to do the research yourself. Of course some of these items come from overseas so you get what you pay for but I've been surprised by the ones I've purchased.
*affiliate links are included
FOR THE GIRLS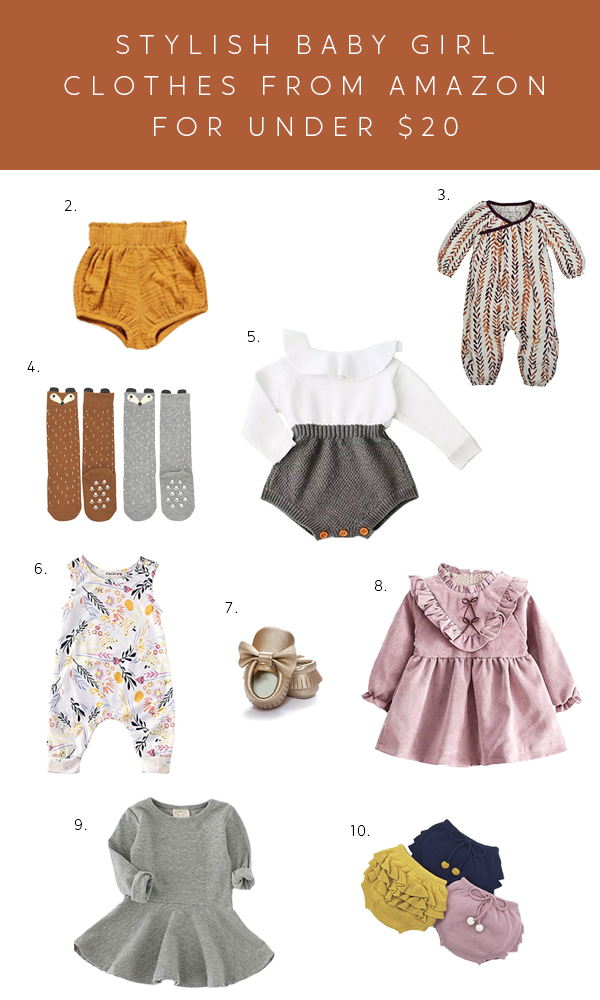 2. || 3. || 4. || 5. || 6. || 7. || 8. || 9. || 10.
CLICK THROUGH TO SHOP!

FOR THE BOYS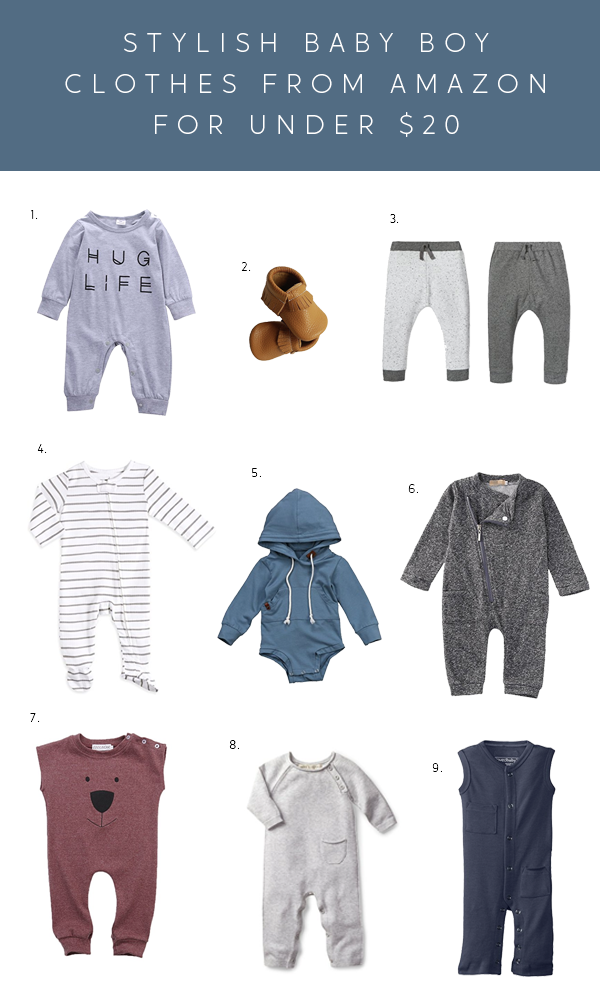 1. || 2. || 3. || 4. || 5. || 6. || 7. || 8. || 9.
CLICK THROUGH TO SHOP!

Do you guys have any other go to shops for affordable baby clothes? My other favs are H&M, Old Navy and Gap! But nothing beats free two day shipping 😉 Happy shopping!