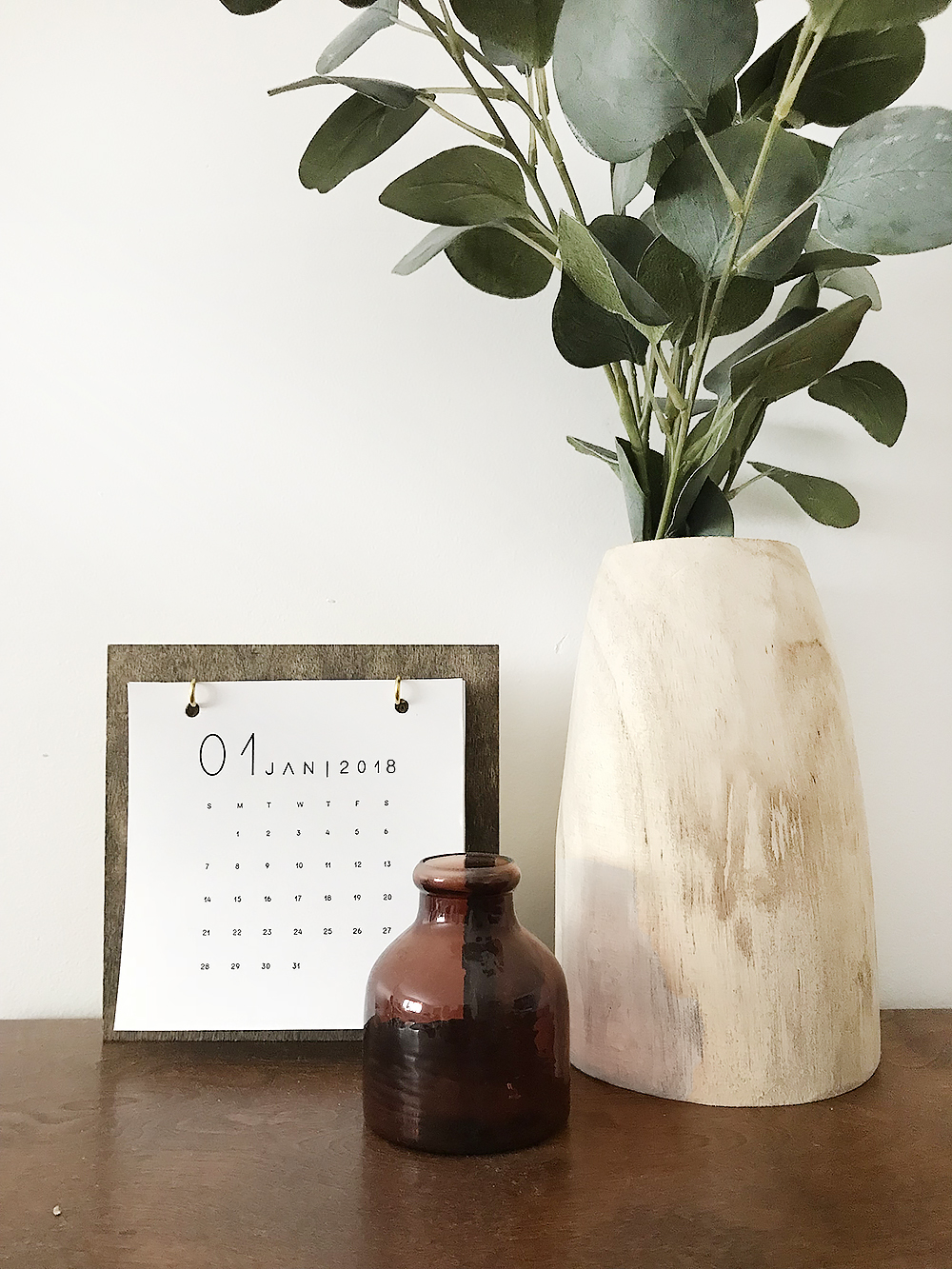 A few of you reached out asking if I'd be making an updated 2018 Free Printable Calendar for this year and I'm glad you did! It totally slipped my mind so thanks for the reminder. I loved the design of last years so I kept that the same and you still have the option to print either the 8.5×11 version or the little squares.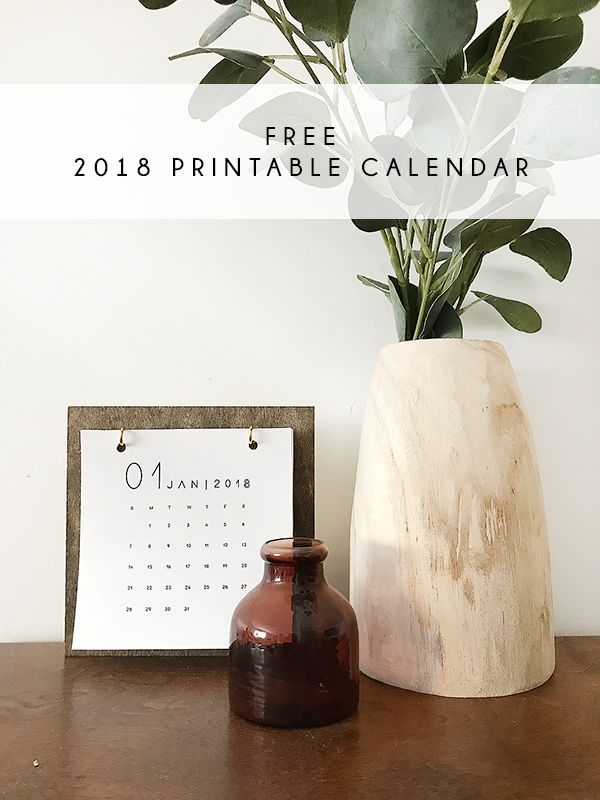 If you want the tutorial on how to make the little wooden stand – check out last years post HERE.
Print out your 2018 FREE Printable Calendar Below!
CLICK HERE TO PRINT OUT THE SQUARES
CLICK HERE TO PRINT OUT THE 8.5X11
How many of you use a little calendar like this? I have my planner that I use daily, but I love having this sitting right by my desk to quickly glance at the date or flip through to later months. Plus it's super cute and you can never go wrong with a cute little printable, right? 😉
Hope you enjoy!