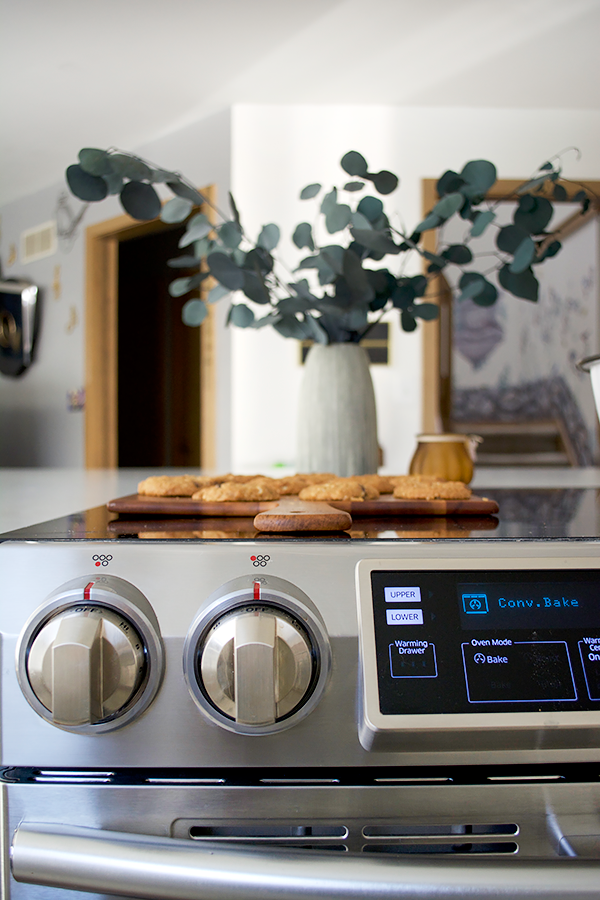 We're so close to being done with our little kitchen makeover! It's been kind of nice not having a deadline to meet and doing things at our own pace for once. Although I'm super impatient and like getting things done sooner rather than later, I'm appreciating the process a little more this time around. Our latest update is a new stove – The Flex Duo Range from Samsung and it's amazing. Another old, black appliance gone, and another shiny new stainless steel one in it's place – just in time for holiday baking.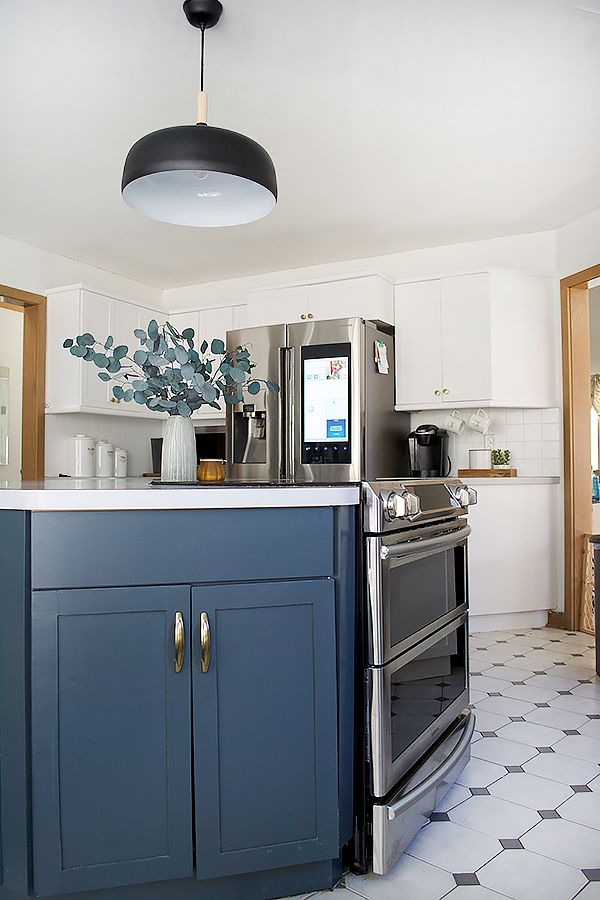 We couldn't have gotten this stove at a more perfect time. When baking and cooking is at an all time high, this guy has definitely been getting plenty of use. Plus how good does it look next to our Family Hub Fridge?
One of my favorite things about it is the double oven. It was perfect for Thanksgiving when we had multiple dishes to bake but they needed to be at different temperatures.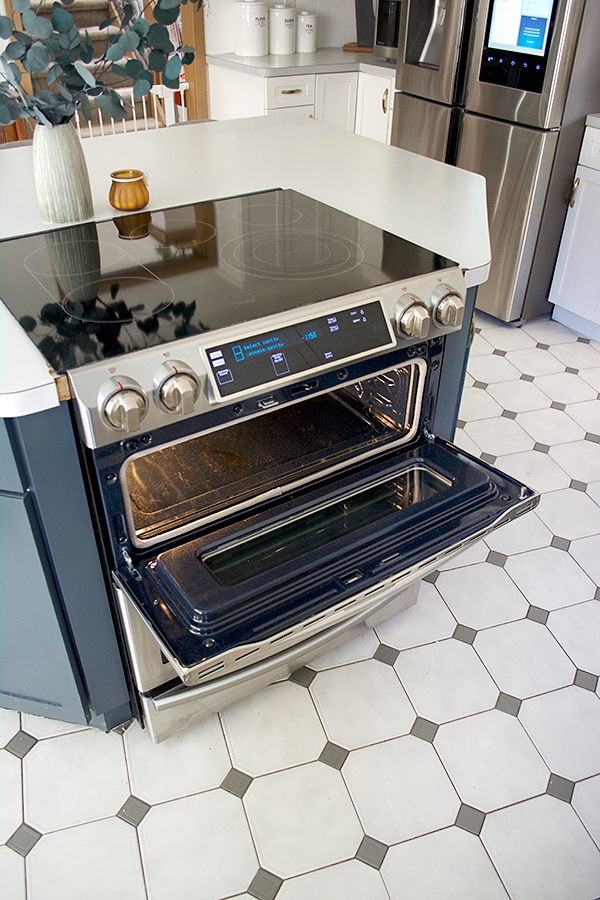 You can open the top on it's own or you can open both at the same time which is really convenient. Just pop your dishes in and set each temperature and timer and you're good to go.
The touch screen is another super cool feature and is really easy to use. The time is always displayed, and then when you tap anywhere, the rest of the options pop up. Then it walks you through everything from setting the temperature to the timer.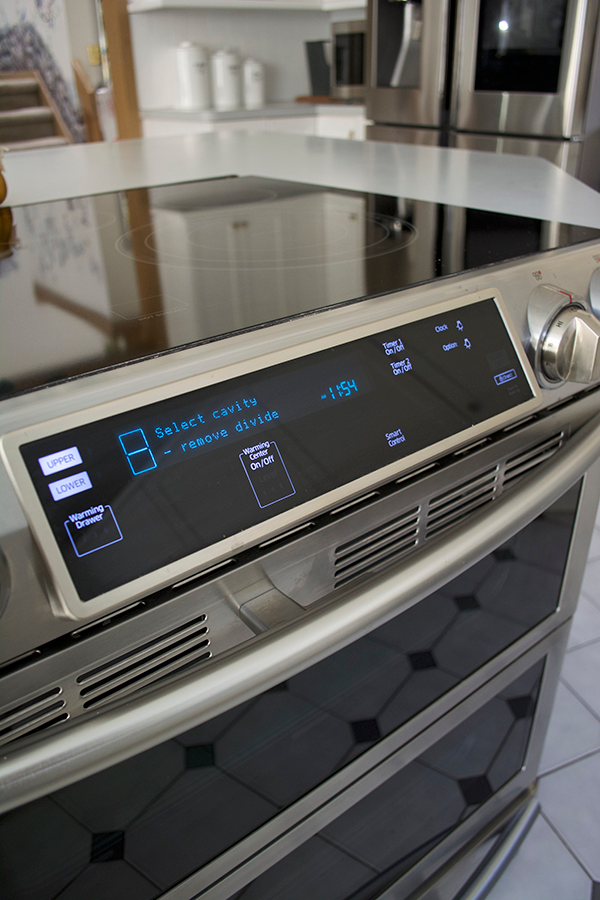 The cook top has some pretty amazing features too. My favorite is the fast boil element – which really is seriously fast. And the bridge element that connects two burners if you have an odd shaped pan.
There's even a warming drawer where you can store cooked meals until you're ready to eat them. This has come in super handy when Dan works late and can't eat with the rest of us.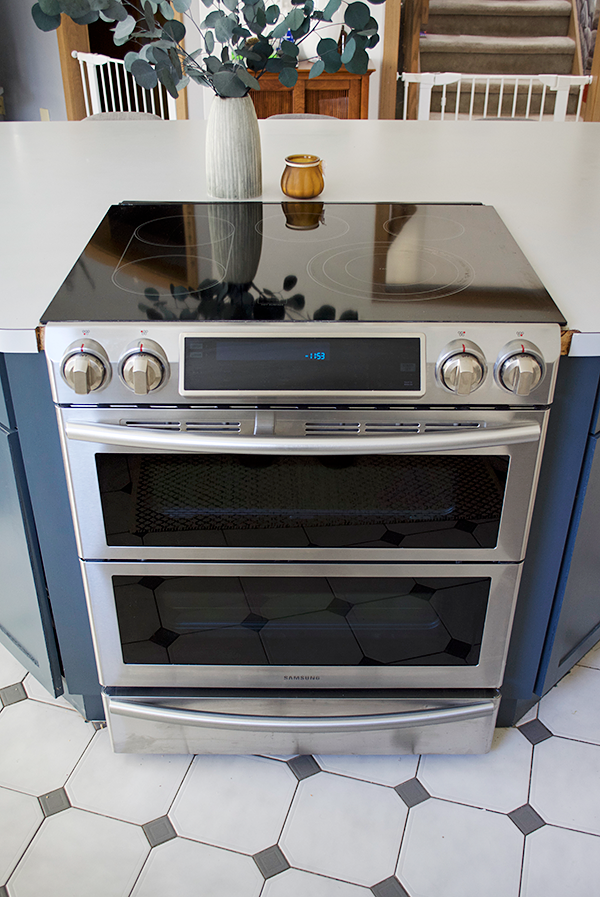 Me and Eloise got our holiday baking on with some cookies, which she of course was excited about. I think she ate more chocolate chips than actually ended up in the cookies – but that's what the holidays are all about right?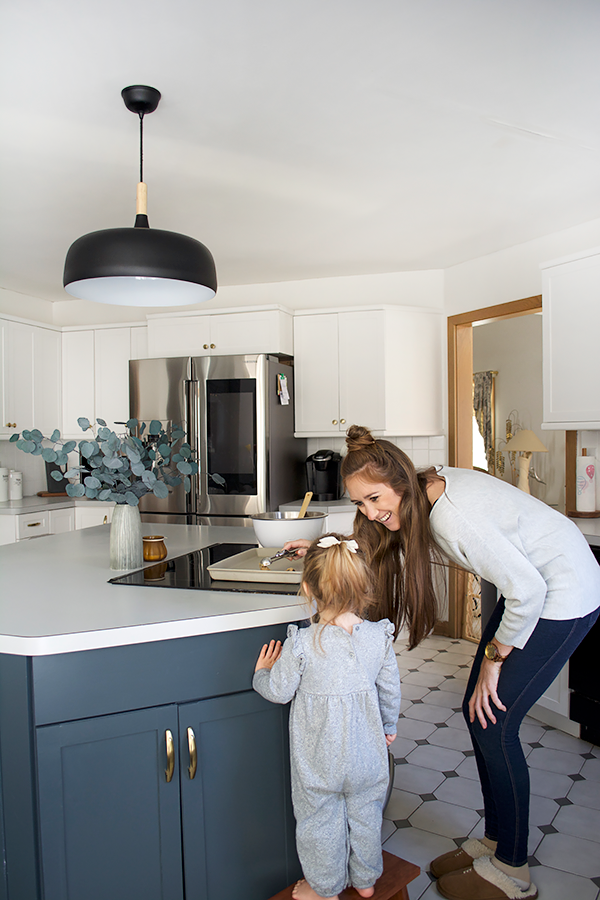 She's the best little helper 🙂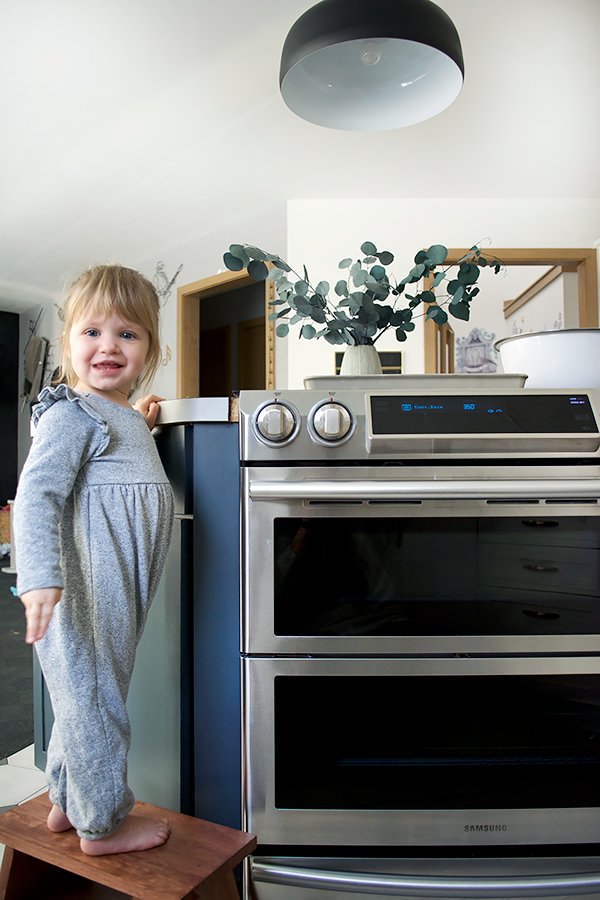 But really she was just in it for the cookies.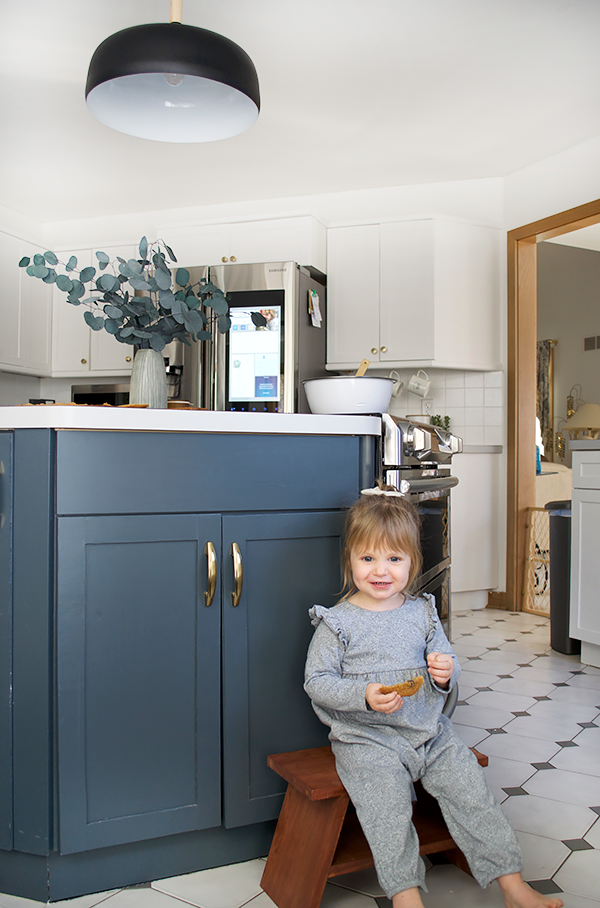 I can't wait to do more baking this holiday season with the Flex Duo Range. Even though we aren't hosting Christmas, I know it's going to get tons of use and continue to make my life easier.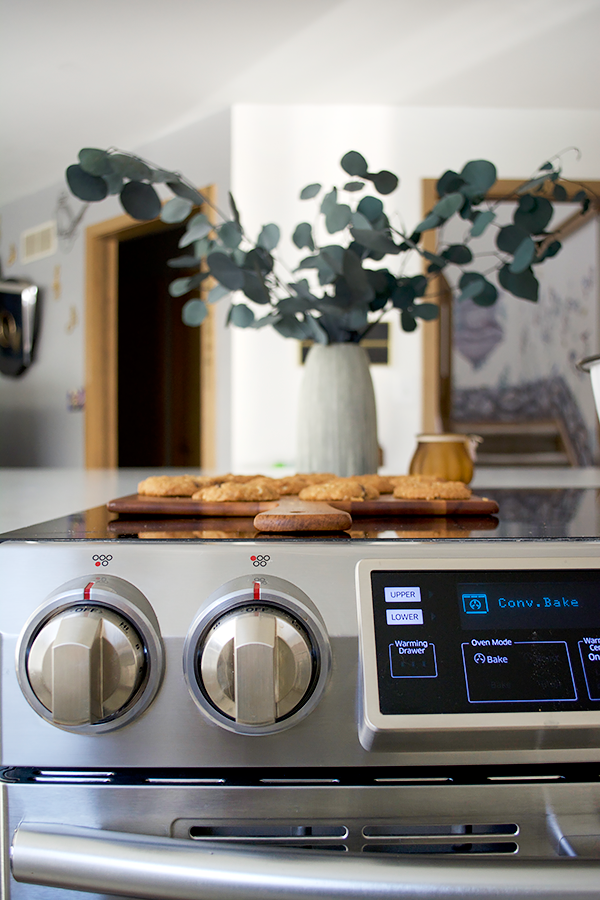 The last piece of our kitchen makeover is just waiting for our custom butcher block island which is in the works right now! I cannot WAIT to share that with you guys once it's done.
Thank you to Samsung for providing product for this post!