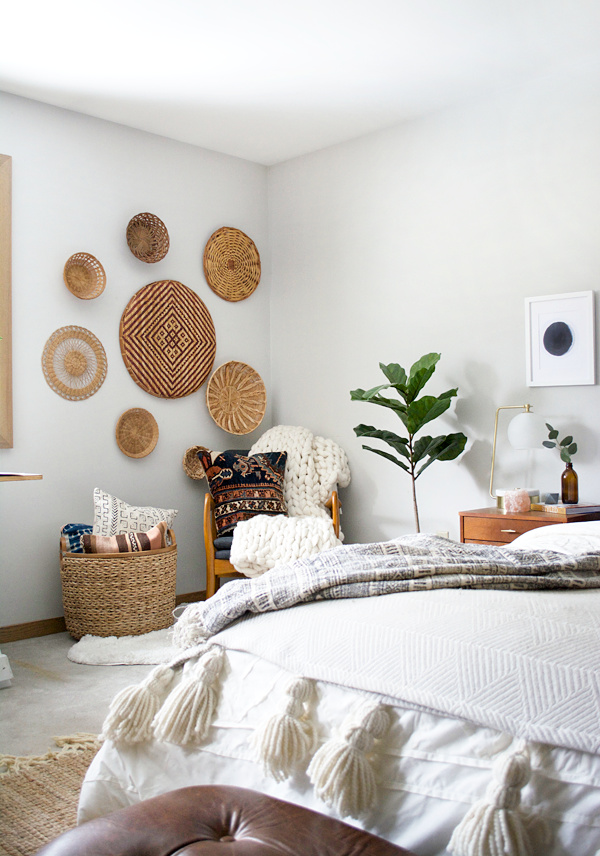 Ok so every time I share a picture of this one little corner in our bedroom, I always get asked where I find these decorative baskets on the wall. So I figured I'd do a post about it and share some of my sources with you! They're the perfect way to add a little texture and dimension to a space and they're usually pretty affordable too. So let's chat about The Best Places to Find Decorative Wall Baskets.
THE BEST PLACES TO FIND DECORATIVE WALL BASKETS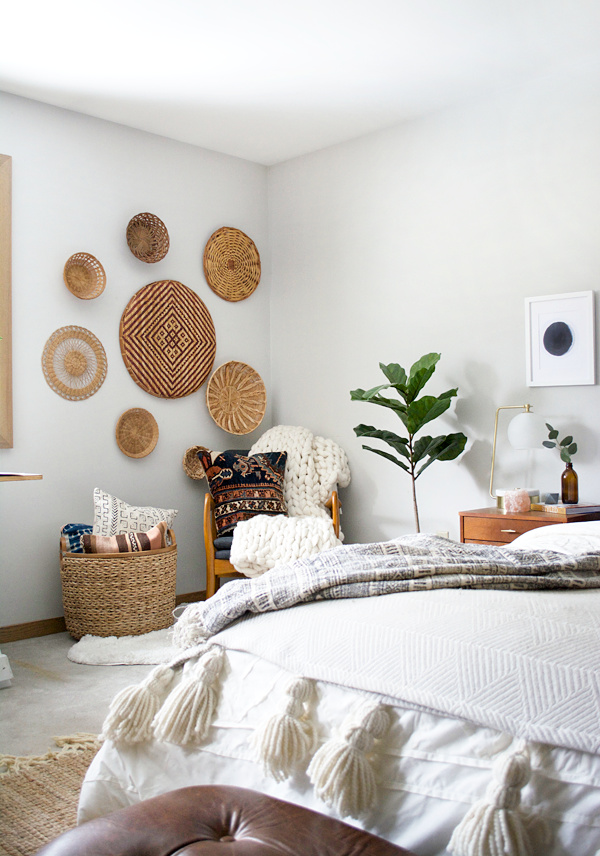 *affiliate links included.
THRIFT STORES

This is by far the cheapest route to go and where I find a lot of my baskets. Not only for the wall, but for plants too. Check your local Salvation Army, Habitat Restore or any other second hand shop you have in your town. This is where they will be the cheapest too. I'm talking like $1. And keep an eye out for flat trays too. They don't all have to be actual baskets. It's actually better to have a little variety!
ETSY
There are a bunch of shops on Etsy that sell vintage baskets. These are a few of the search terms I'll put in that give me good results: "wall basket" "rattan basket" "wicker basket" "vintage wall basket" "woven wall basket" "coil basket" "vintage rattan tray". You can usually find a ton of them that way – but to help you narrow it down, these are a few shops that have a great selection.
Baskets and Brass – This shop sells the baskets in a group, so you just make one purchase, and you've got a whole set that's ready to hang up on your wall.
Dragonfly Gypsy Soul – This shop has some collections as well as individual baskets for sale.
Echo Echo Vintage – You can find some baskets with a little more color in this shop.
Tresor Cru – A lot of really pretty unique shaped flat baskets.
You could get lost on Etsy for hours searching for baskets! Trust me, I have 😉
Local + Lejos
They have some super pretty coiled bowls that would work perfectly in a basket wall. Plus they're all about one of a kind goods created by artisans near and far – helping support the small businesses around the world. Can't go wrong with that!
Chairish
If you're not familiar with Chairish, it's similar to Etsy, where you create an account and sell your goods. There are some pretty reasonably priced baskets on here and most of the sellers are vintage lovers, so you're sure to find some one of a kind gems.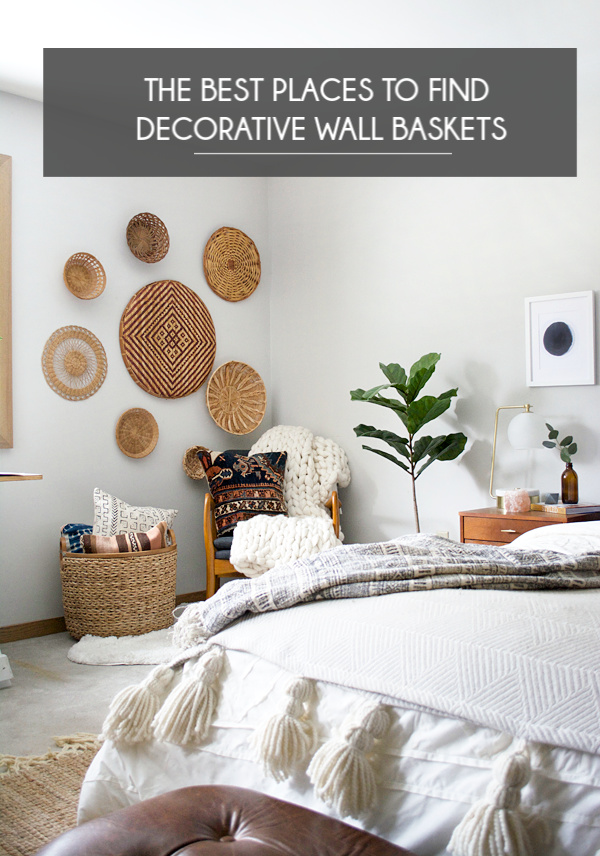 Hopefully this post is helpful! Happy hunting!