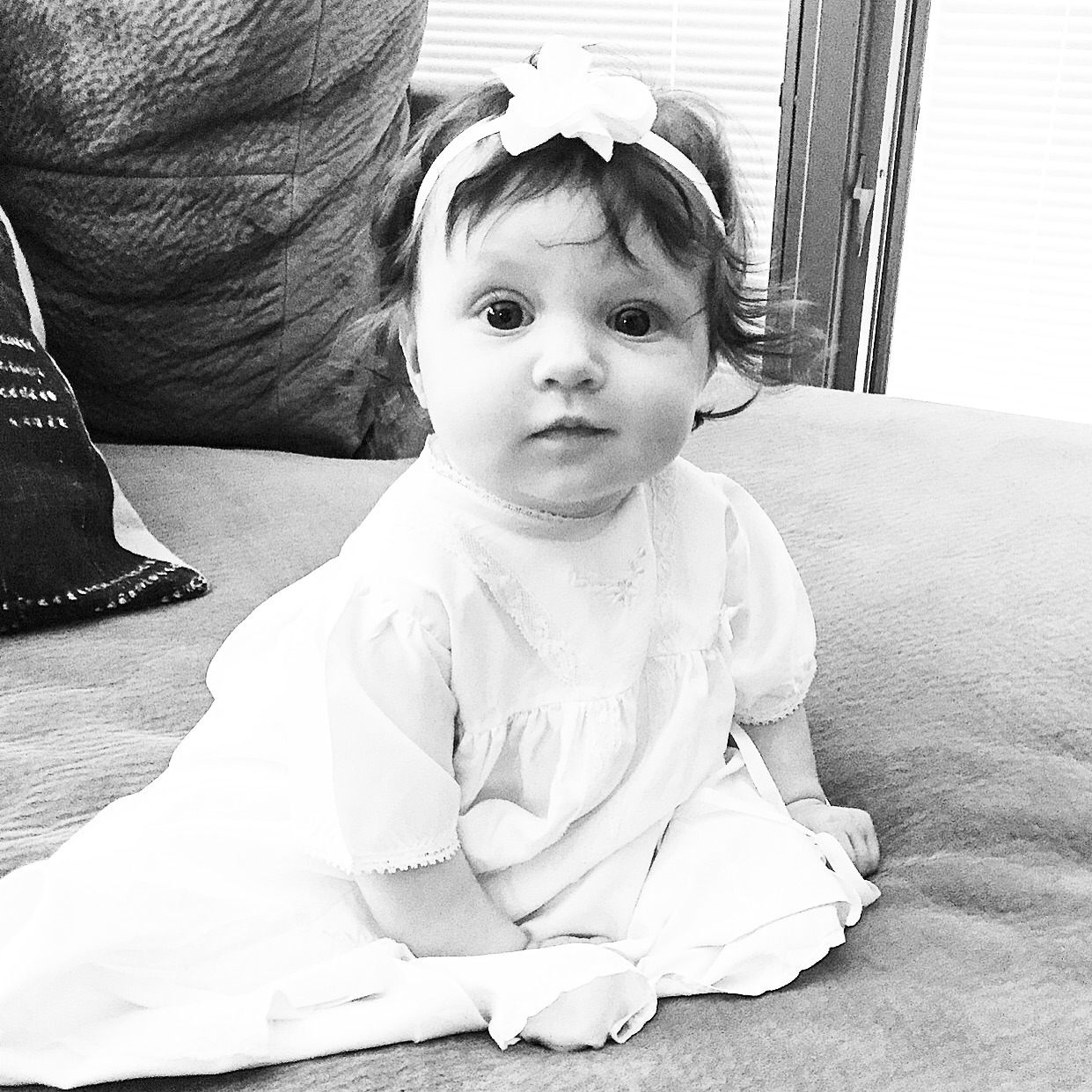 Hi friends! I know things have been a little quiet over here on the project side of things, but I promise I've got lots of exciting stuff in store for you! I'm just popping in today to give you a quick update on life lately and help a good friend celebrate her FIVE year blogiversary!
I hope you enjoyed the house tour I shared last week in all it's hot mess glory. Things are pretty much still looking exactly the same ha. But I did get a new rug for the nursery which I feel like anchors the whole room so now I can finish hanging everything else on the walls, then I just need a new light fixture and that room will be done! Our master is coming along too. I've been playing around with the decor on a daily basis to figure out what I like and don't like. It's definitely a work in progress but I'm making progress!
I'll be sharing more details about the One Room Challenge and our laundry room soon, which I'm SO excited for. And slightly terrified because we've never done a renovation like this before. It's definitely going to push us outside of our comfort zone, but if it turns out anything like the vision I have in my head, it will all be worth it.
This past weekend was Eloise's baby dedication and we had family and friends in town to help us celebrate. The service was absolutely perfect and they gave us a video copy of it so we'll always be able to look back and remember the day, which I thought was pretty special.
Eloise stole the spotlight of course.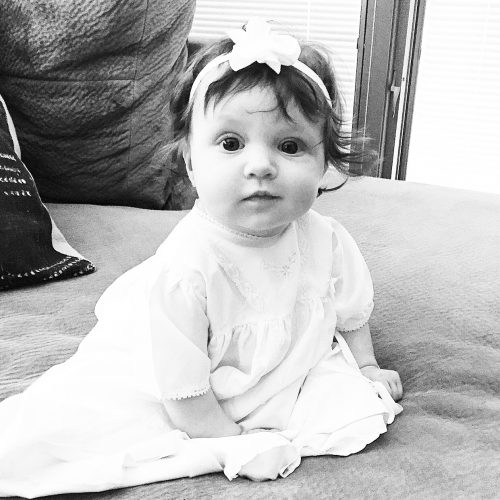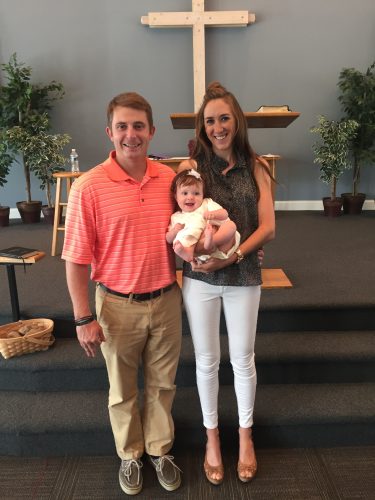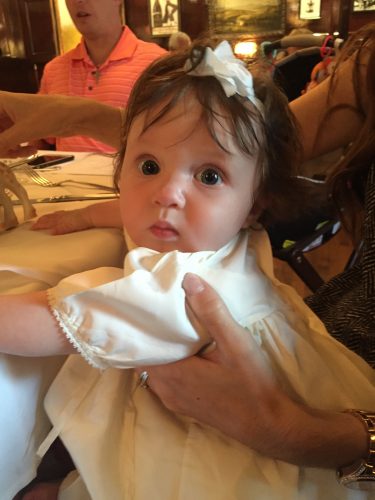 After all the excitement she needed to cool off in her pool!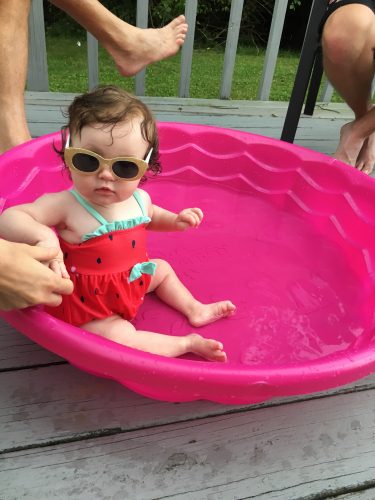 When you have no new blog posts to share, cute baby pictures come in handy 😉
Ok so now onto the GIVEAWAY! My friend Tan from Squirrelly Minds is celebrating FIVE YEARS of blogging, yay! That's a long time! There's some fab prizes she's giving away, including one of my printable packs, so check it all out below!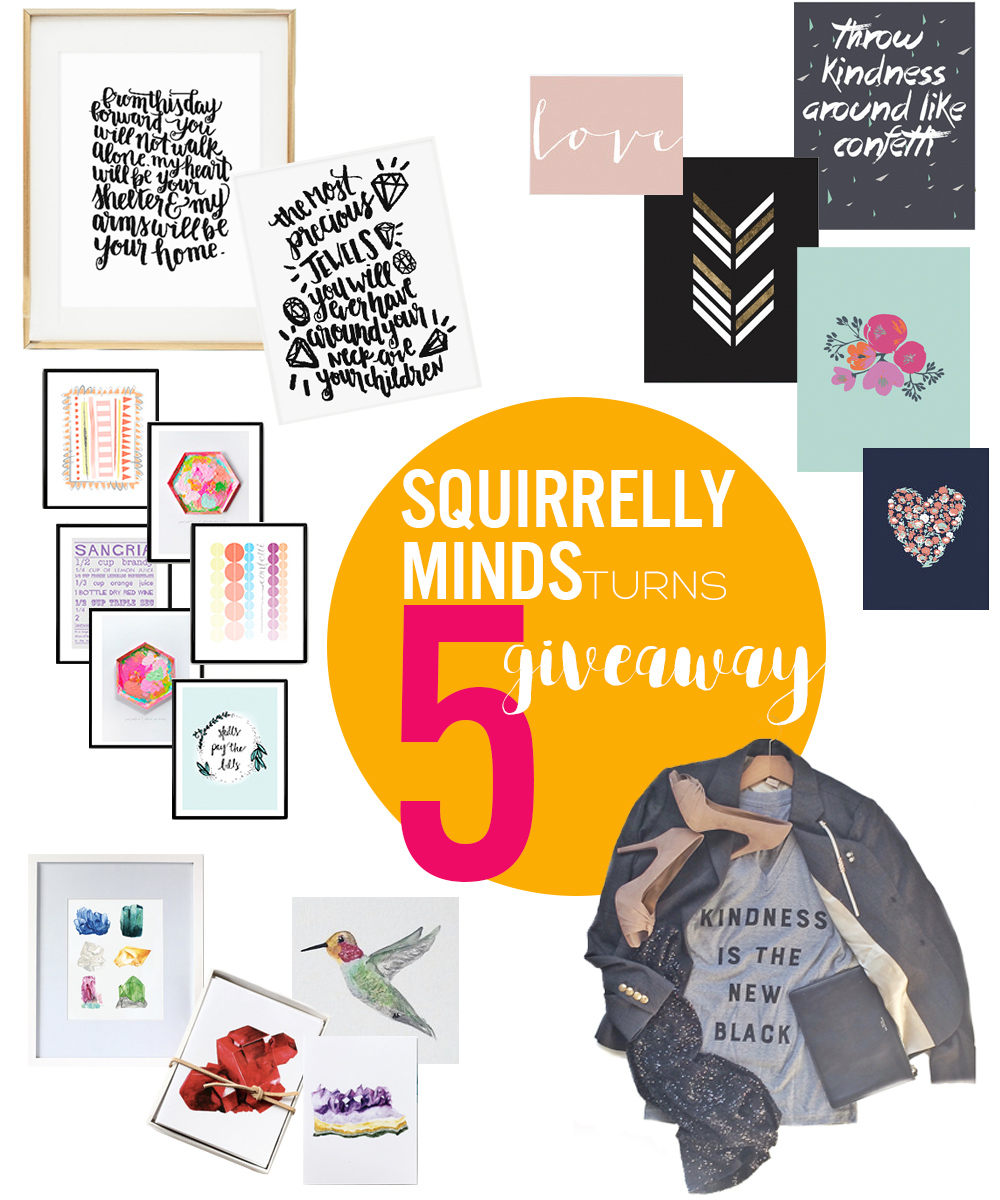 Bre from Brepurposed | 5 digital downloads curated to create a beautiful gallery wall
Amy from Delineate Your Dwelling | 6 digital download prints, a value of $45
MJ from Good In Store| Comfy and chic t-shirt with a meaningful message
Colleen from Lemon Thistle | One 8×10 custom hand lettered piece, lettered in ink or watercolour, up to 10 words.
Tan of Squirrelly Minds | $75 Gift Certificate to the Squirrelly Minds Paper Shop
See that up there? See all that lovely stuff? One of YOU will win it all! Why? Because we're celebrating Squirrelly Minds turning FIVE with 5 fantastic items!
Here's how to enter:
Enter
Details are in the widget with multiple ways you can enter. The more you enter, the better your chances are! You can also sign up for the Squirrelly Minds mailing list and get 4 points!
Drawing
There will be one winner chosen randomly via rafflecopter. The giveaway ends at 12:00am PST on Tuesday, September 6th. The winner will be contacted via e-mail. If there is no reply within 48 hours, another winner will be drawn.
Shipping etc
Giveaway is open to US and Canadian residents only.
Now celebrate with us and enter!