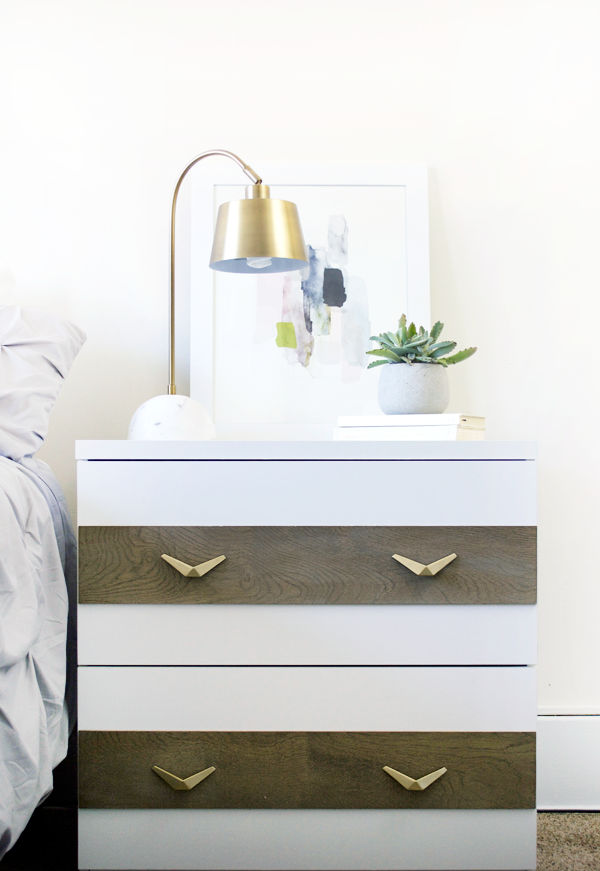 It's been a little while since I participated in my monthly furniture flipping group, but I'm back! I love the DIY Furniture Girls and it's always so fun to see what everyone comes up with. This month the theme was Neutral. Lots of possibilities here.
I recently got this plain white filing cabinet that I'm using in our spare room/my office as a nightstand and extra storage. It came with pretty ugly hardware so I knew I was going to be replacing it, but I took it a step further and added something extra and turned it into this fun Planked Wood Filing Cabinet!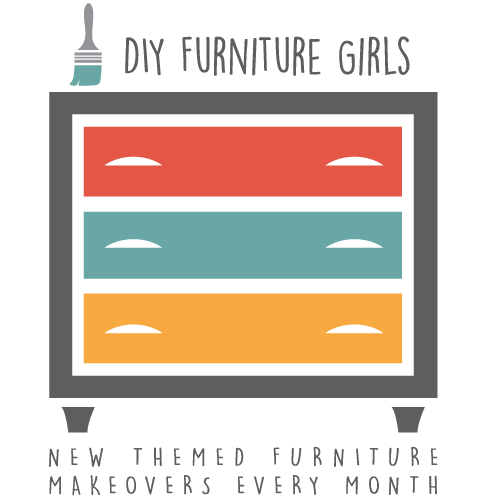 PLANKED WOOD FILING CABINET UPDATE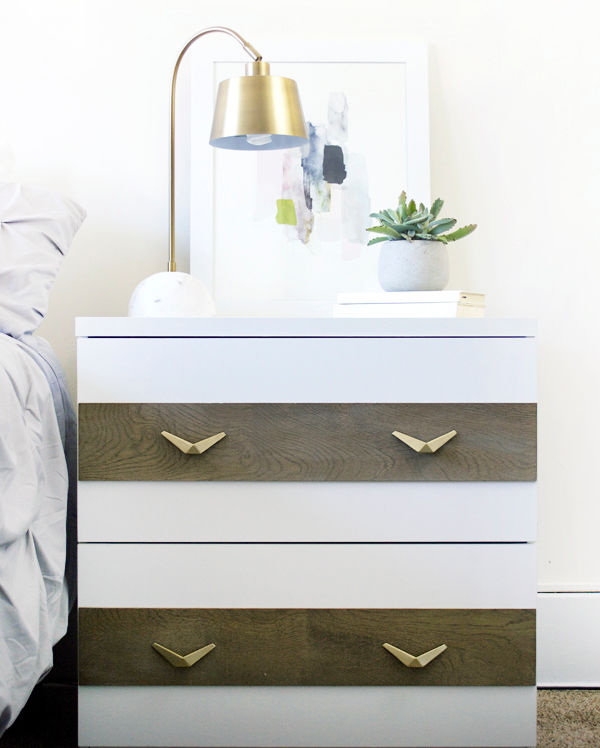 Here's what it looked like before:
Pretty boring right? I still liked how simple it was and wanted to keep it mostly white but it needed a little something to jazz it up. I started by ordering these awesome handles from Etsy. They were a really bright gold, which was a little much for me, so I gave them a quick coat of my favorite gold spray paint. I'm kinda obsessed with them and already want to order more to use on another project.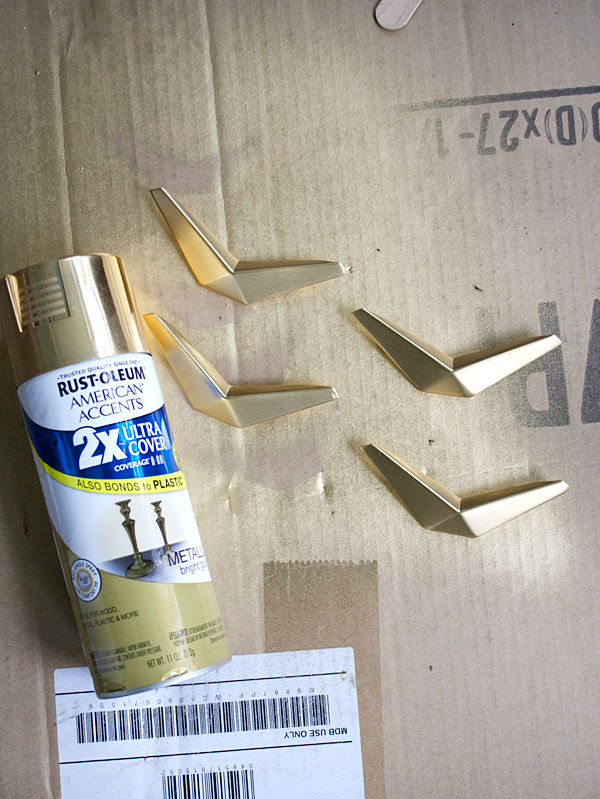 For the wood, I went to Home Depot and had them cut two pieces of thin Plywood for me. I knew I wanted a darkish weathered look so I grabbed a couple different stains. Then and started experimenting a bit.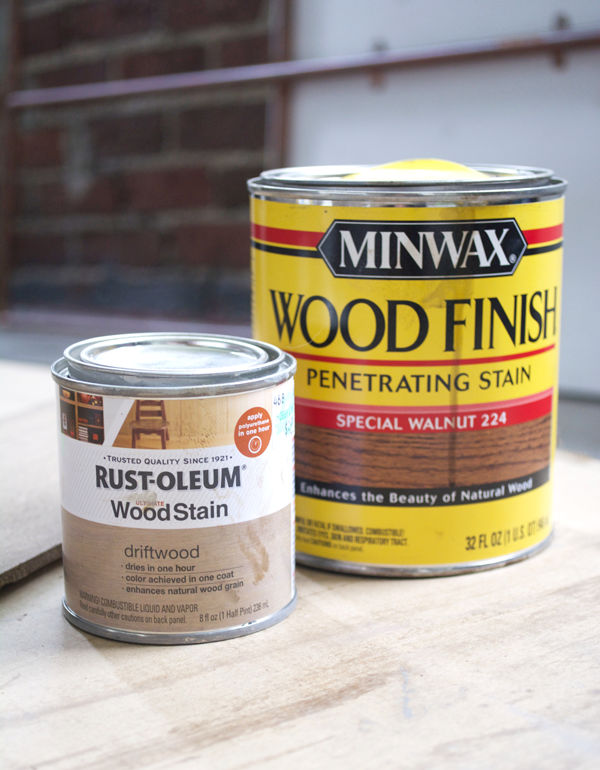 I don't think I could create this exact look again if I tried. I basically just went back and forth between these two stains, wiping a lot of the driftwood one off each time until I finally got it where I wanted. The two pieces aren't identical either, which I really like.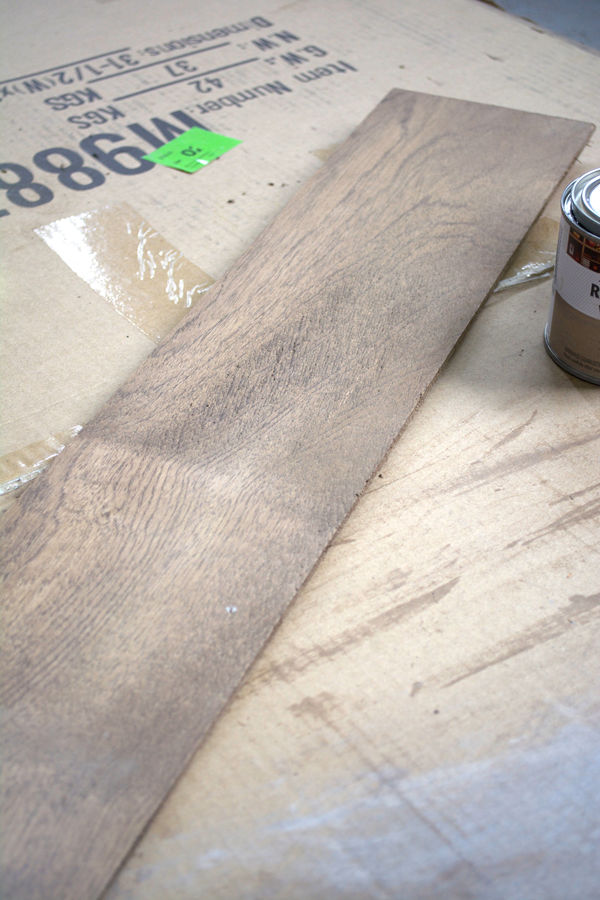 Once those were dry, I applied a coat of Poly and then I was ready to attach them! I used Gorilla Glue which worked great.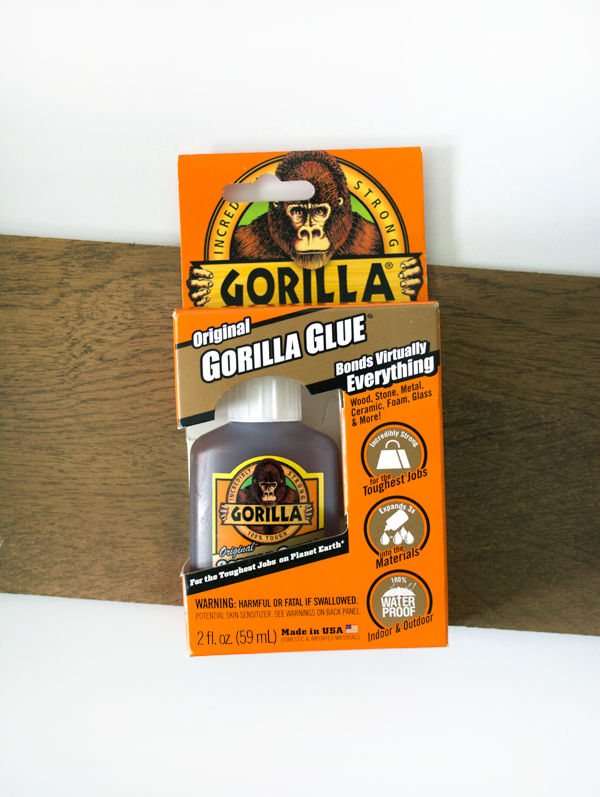 The hubs helped me drill some new holes and we attached the pretty new hardware 🙂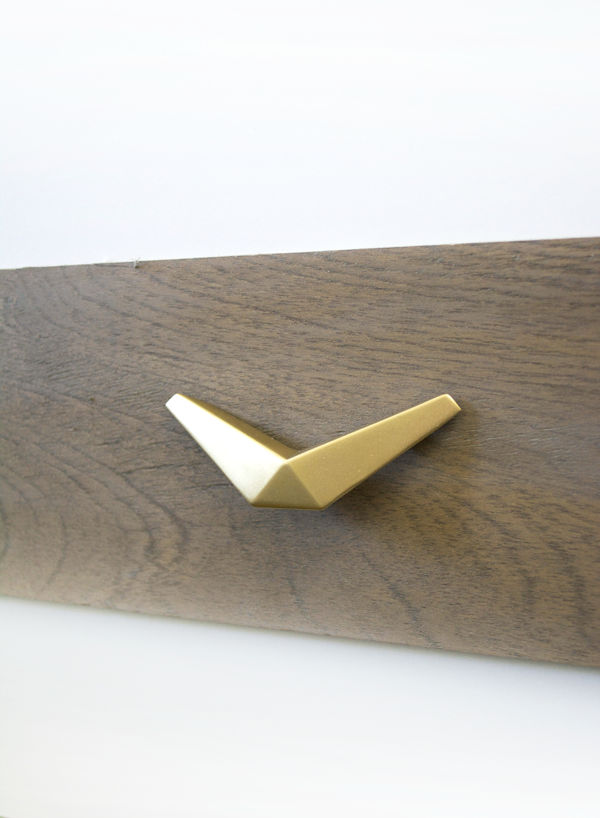 I love this simple update that took a boring old filing cabinet into a really unique piece.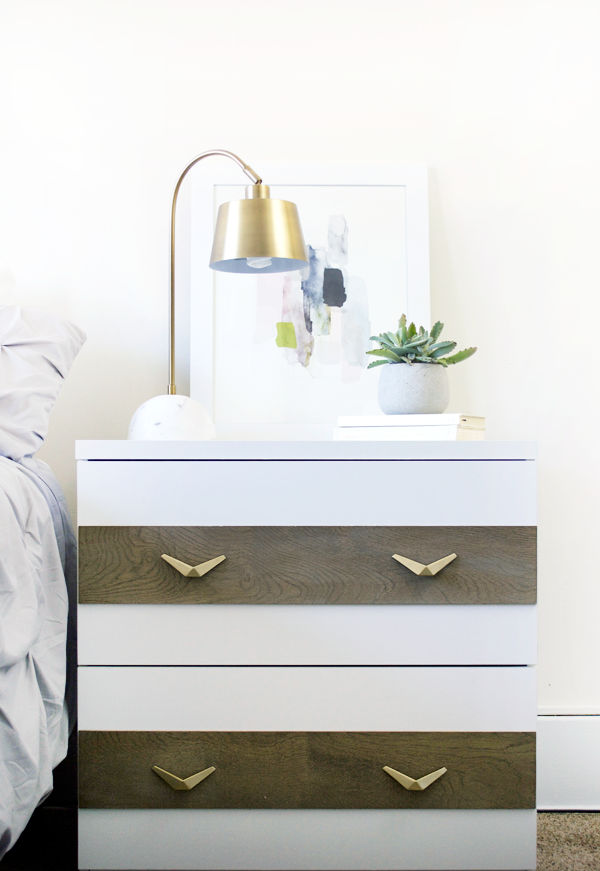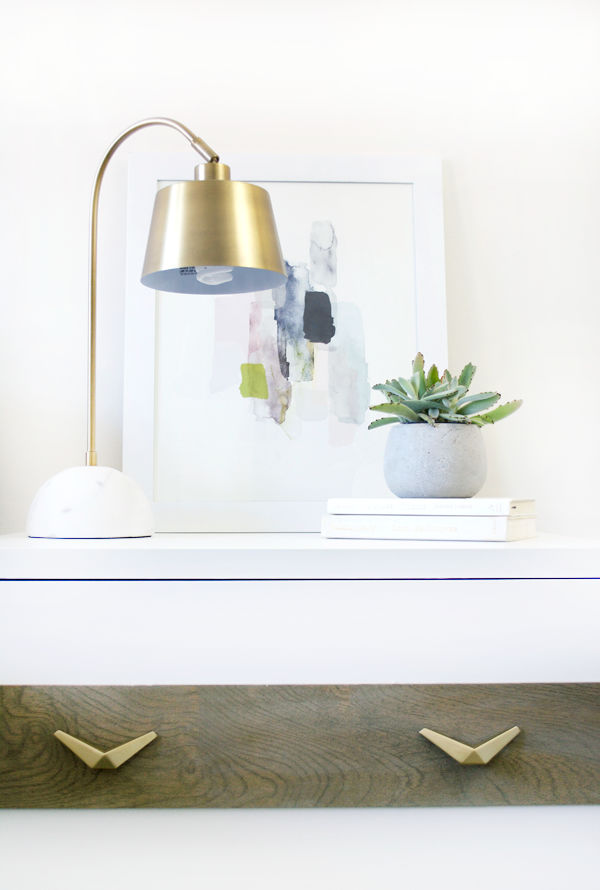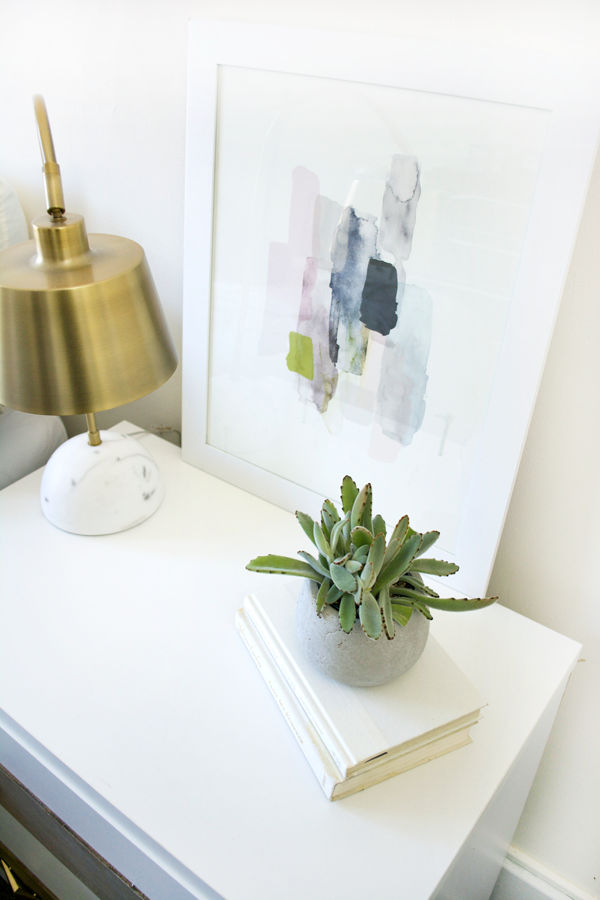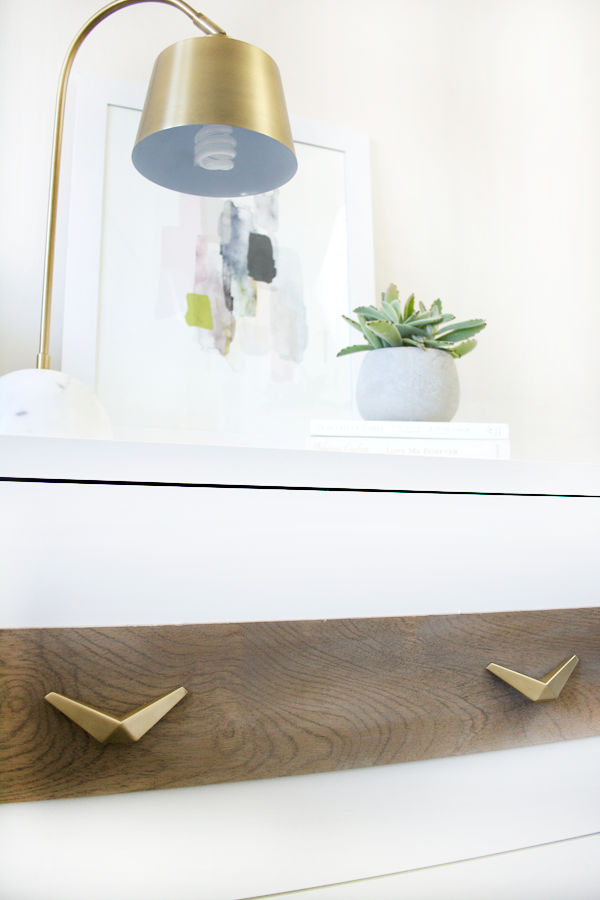 Don't forget to check out all the other neutral makeovers below!