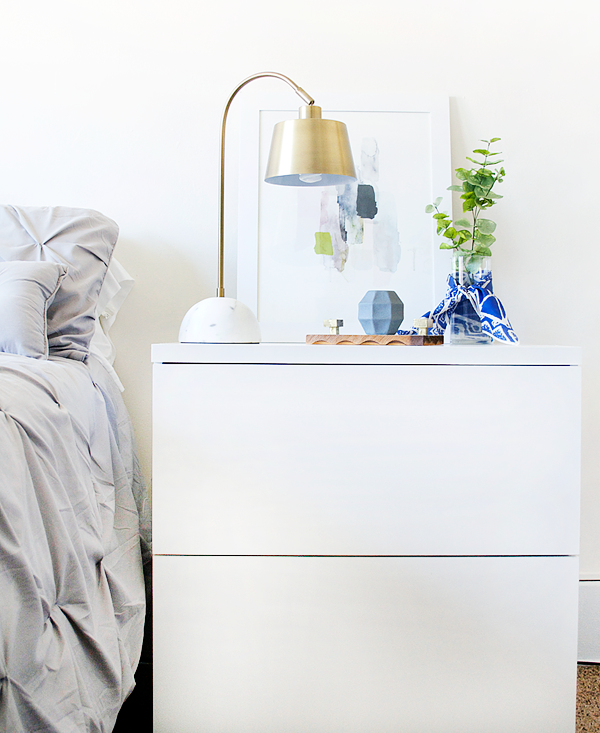 It's no secret I love a good thrift store makeover, so of course I was super excited about taking part in #swapitlikeitshot for the second time. A whole bunch of us bloggers get together and send off some thrift store finds that we spent around $10 on to another gal to makeover. So fun right? You can check out my last post here. And a huge thanks to Charlotte from Ciburbanity for putting this awesomeness together.
Corinna from A Designer at Home sent me my goodies.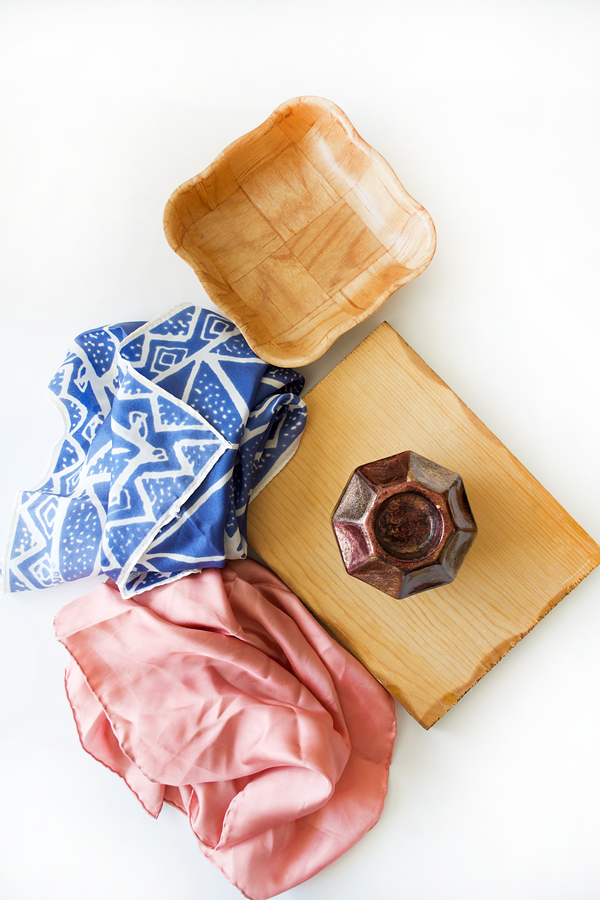 She also sent some other little knick knacks, but these were the big players. I didn't get a chance to work with everything, but managed to create a pretty little nightstand vignette with a few of these items. My favorite piece is definitely the geometric candle holder. Solid find by Corinna.
I thought about painting the candle holder and using it as just that, but once I started putting everything together it made more sense to make it into a little jewelry holder. It's the perfect size to put your rings or earrings before you head to bed, and this way you won't lose them!
Now let me tell you about a serious game changer. I needed some concrete vases for another project I have coming up and when I couldn't find any, I decided the next best thing would be faux concrete. 'Cause aint' nobody got time to mix the real stuff. Enter this amazing spray paint: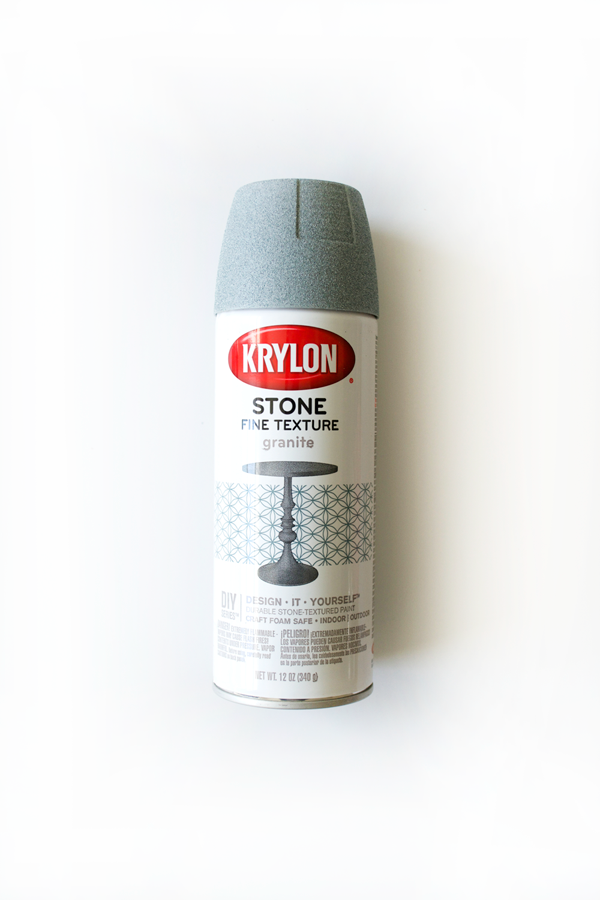 I really had no idea how amazing it was going to be. But seriously. I want to concrete ALL.THE.THINGS. And ok, maybe it's a little more like stone than concrete, but you get the idea 😉
So that little guy got turned into a faux concrete geometric jewelry holder. Next up was the little slab of wood. To go along with my faux concrete, I thought I might as well throw in some faux marble. And yes, I just shared something similar here, but really you can never have too many faux marble trays, right? Using this contact paper, I just covered up one side and then threw on these fun little knobs that I've been dying to use.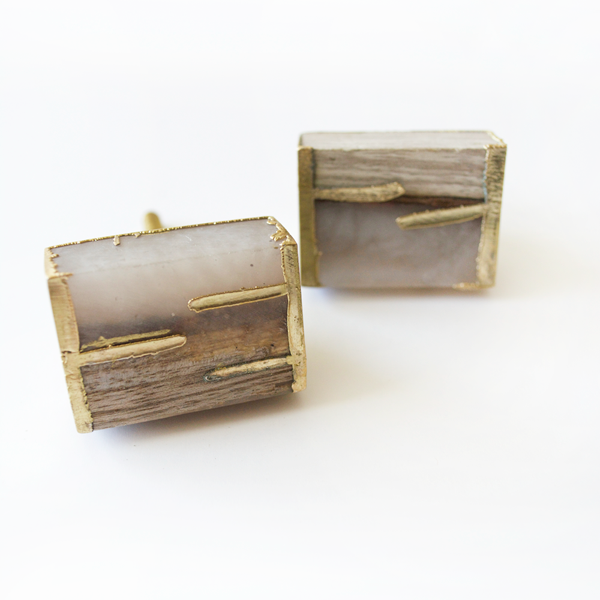 The final item I used was the blue scarf. It's such a pretty pattern and color, I thought about framing it and turning it into a piece of art, but I have to give a shout out to my girl Erin for an even better, and easier, idea. Tie it around a vase! Done and done.
And so I created a pretty little vignette in our spare bedroom!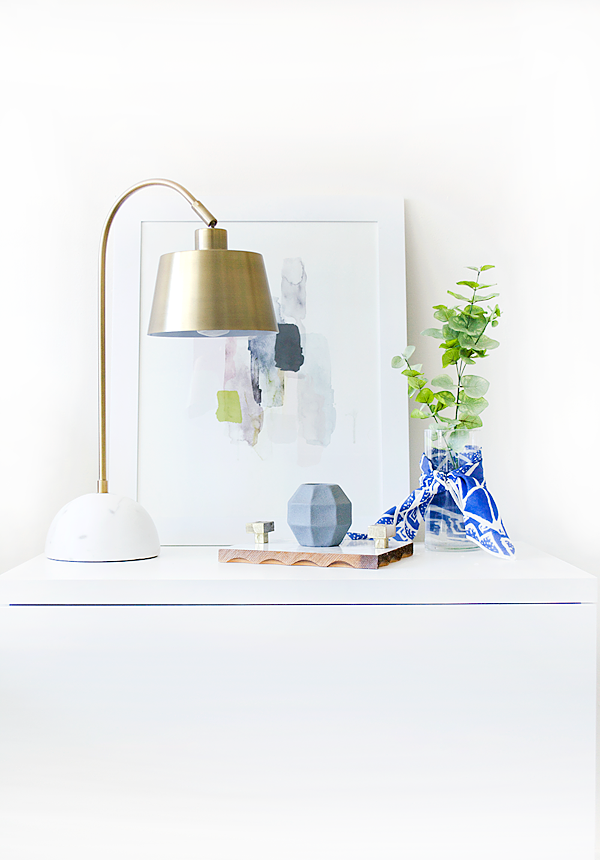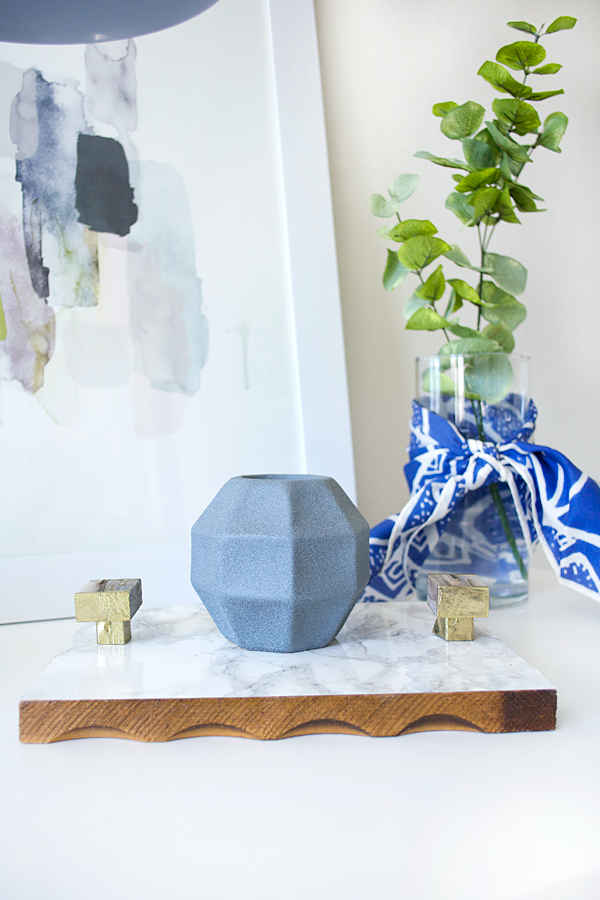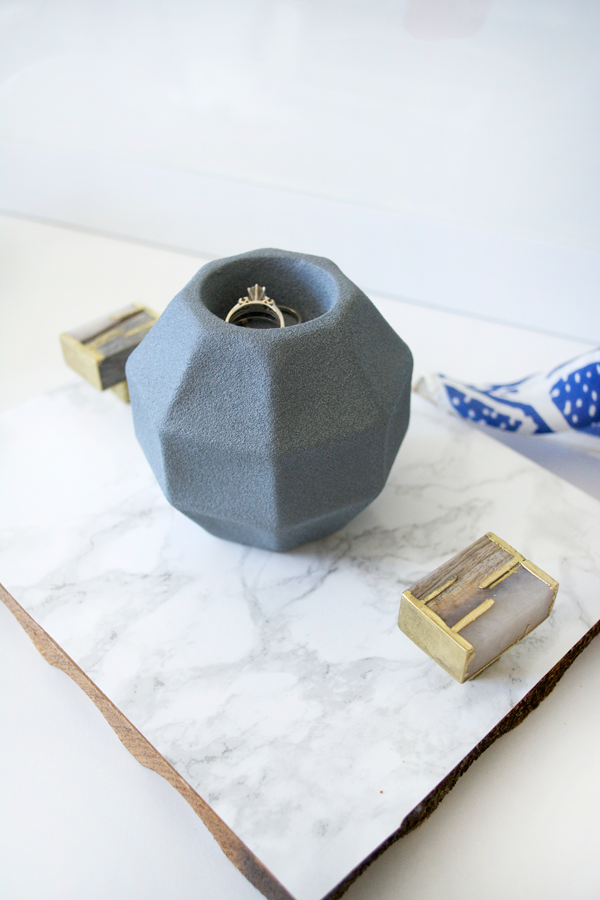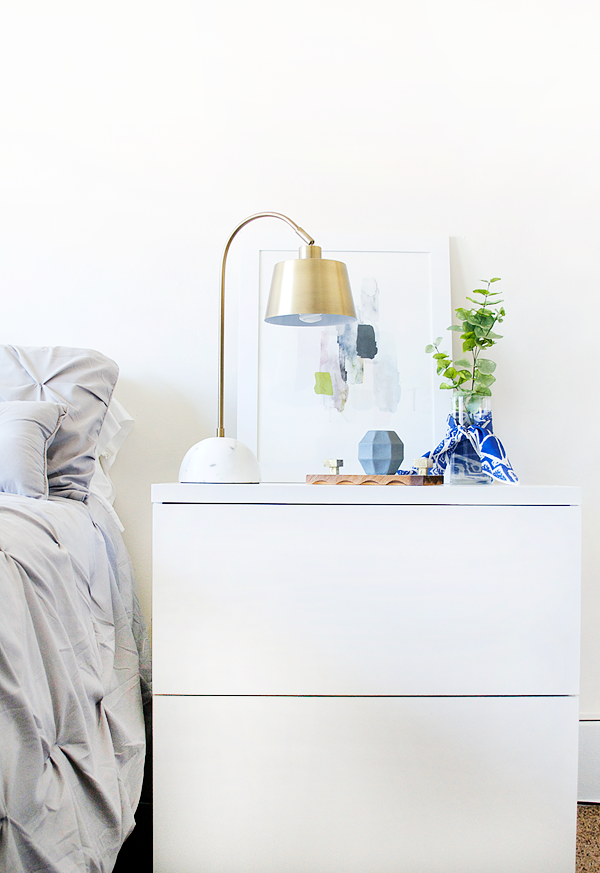 I have to say I'm pretty excited about how this turned out! Even though I stole the piece of art from our living room and the lamp will be going on my nightstand…I'll let our spare bedroom hang out like this for a little while 🙂
Want to see more swaps? Here's the stuff I sent Ursula from Home Made by Carmona. I can't wait to see what she did with it.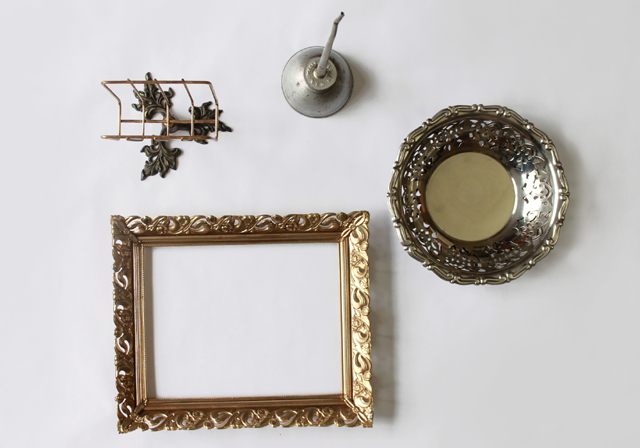 And you can check out everyone else's projects by following these links:
MONDAY
Hearts & Sharts / 58 Water Street / I Am a Homemaker
Prim and Propah / Create & Babble / Windgate Lane
Gourley Girl and Guy / Dogs Don't Eat Pizza
TUESDAY
Confetti Style / Blue i Style / Polished Habitat
Two Purple Couches / Run to Radiance / Restoration Redoux
Confessions of a Serial Do-It-Yourselfer / Our Southern Home
WEDNESDAY
DIY on the Cheap / Prodigal Pieces / That's My Letter
Southern State of Mind / Roadkill Rescue / Always Never Done
Year of Serendipity / Casa Watkins
THURSDAY
Two Thirty-Five Designs / Finding Silver Pennies / Ciburbanity
The House of Wood / Decor Adventures / Bright Green Door
FRIDAY
While They Snooze / The Charming Farmer / Primitive and Proper
A Designer At Home / Brepurposed / Home Made by Carmona / Domicile 37 / Evey's Creations