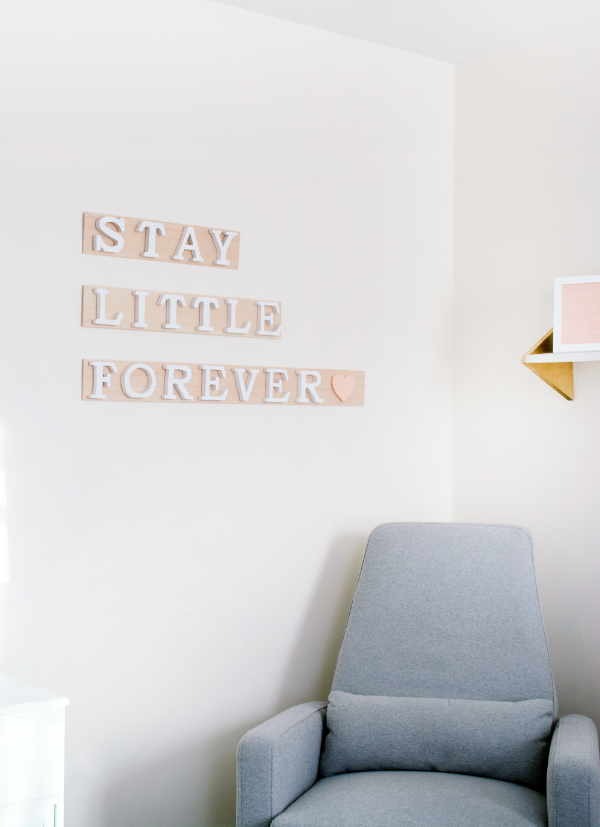 Remember this little sign from my nursery reveal? I'm here today to share the super easy tutorial for it. I saw this quote online a while back when I was browsing pinterest for some inspo and knew I had to incorporate it into the nursery somehow. I originally thought about maybe leaving that wall blank, but this ended up being the perfect piece to fill that space.
DIY WOODEN LETTER NURSERY ART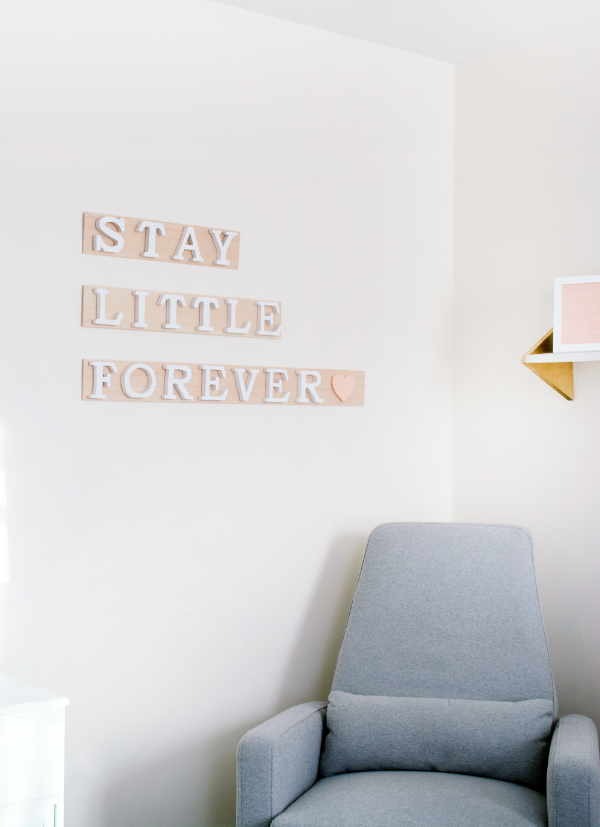 First I had figure out what kind of letters I wanted to use, which ended up being way harder than it should have. Most wooden letters that the craft stores sell are either a.) absurdly expensive or b.) in weird cartoony fonts. Luckily I found these ones that were pretty modern at A.C. Moore. The only problem? They had every letter in stock except Vs and Rs. And what was even weirder was that there wasn't even a spot on the shelf for Rs. It just skipped right over them. Zs or Qs I could maybe understand, but Rs? Super weird. So being the impatient person I am, I bought a W and turned that into a V and then had the store call and order Rs for me 🙂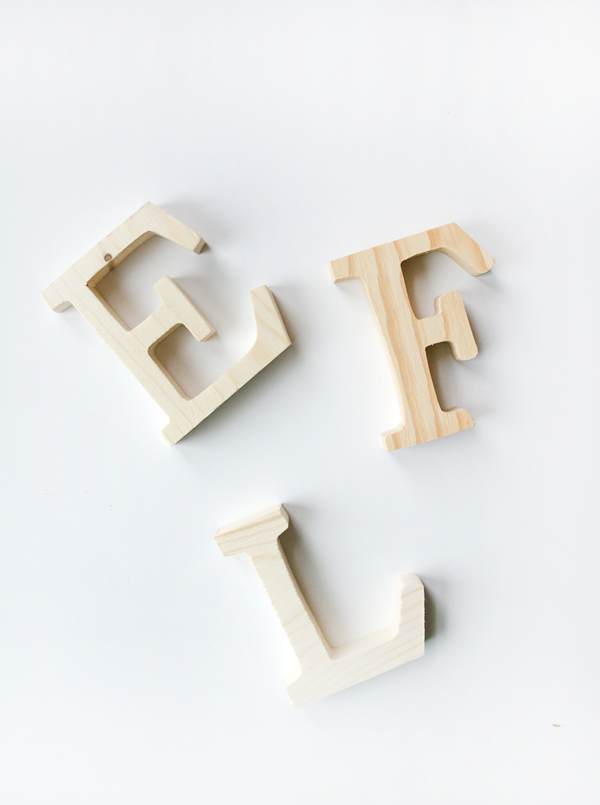 First up is painting your letters. I used Simplicity from Country Chic but any paint will do!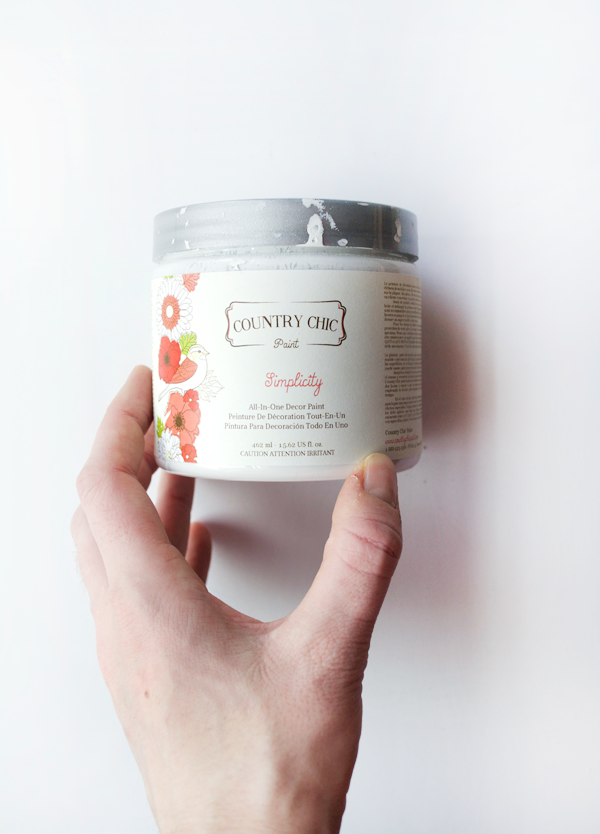 I bought some thin planks of wood from A.C. Moore to mount the letters on, using some hot glue.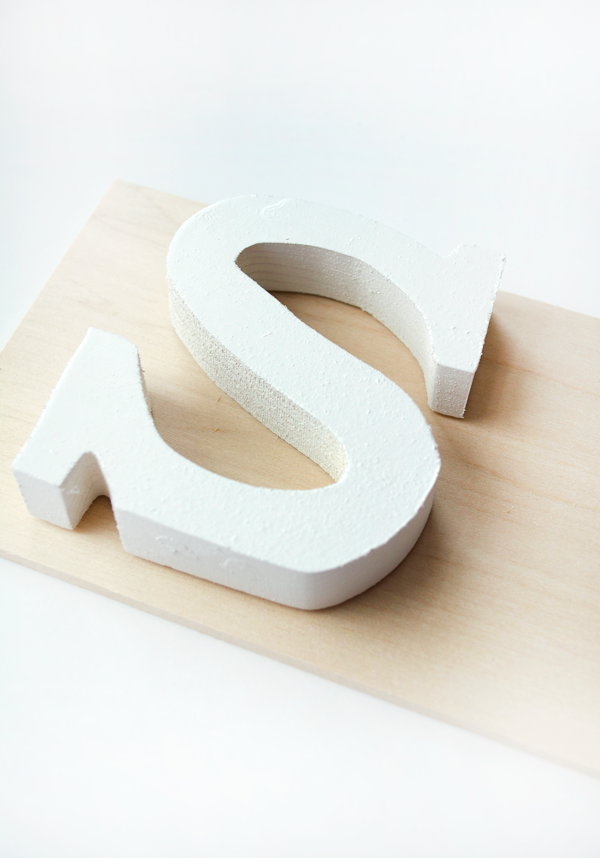 To hang each strip on the wall I used some command hooks.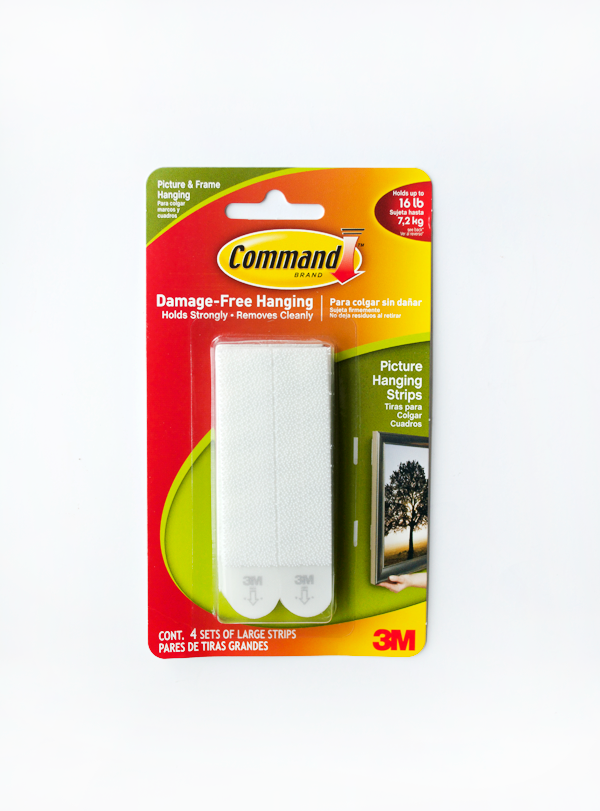 And done! Super easy right? And it's such a statement piece. I love how it turned out and even though I know E won't stay little forever…I can pretend 🙂