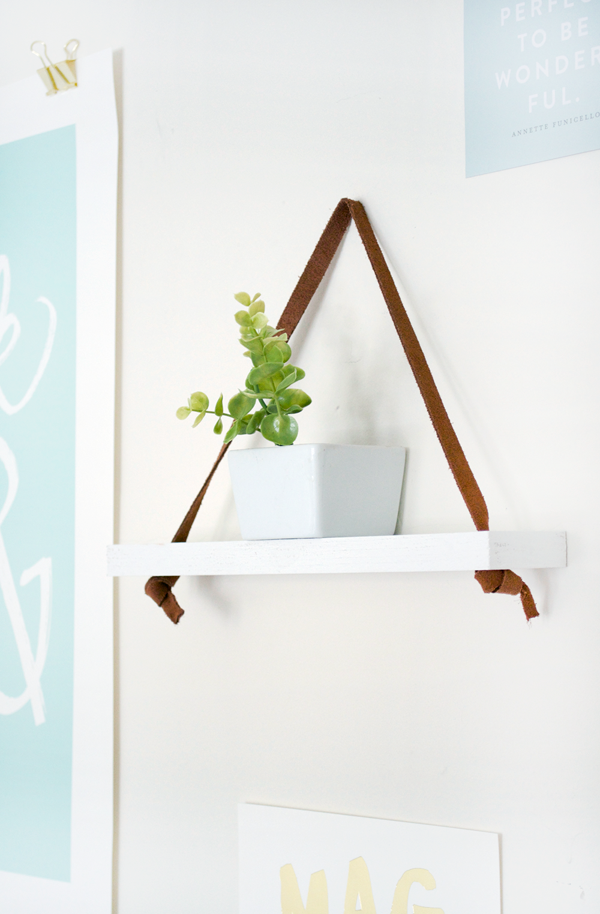 When you're pregnant, all you want is an easy DIY. Ok if I'm being honest, I want all my DIYs to be easy. But when I was lugging around a watermelon belly I especially wanted to make things that didn't require a lot of work. Enter this DIY Leather Hanging Shelf.
DIY LEATHER HANGING SHELF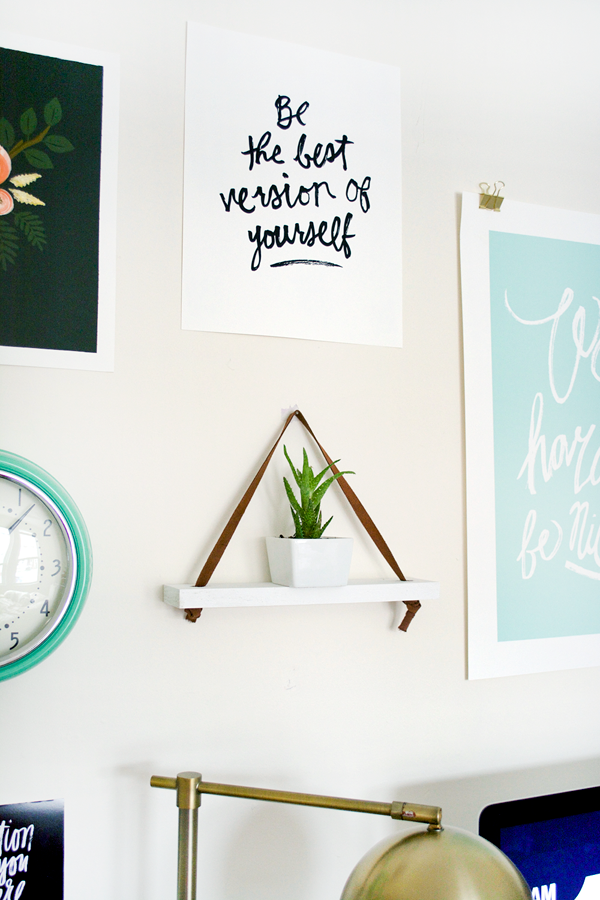 It all started with my office makeover. I had a bunch of pieces of art that I was hanging up to make a fun little gallery wall. But it felt super flat and needed some dimension. I started thinking about shelves and really liked a lot of the wooden triangle ones. But that requires angles. And math. And things my pregnant brain didn't want to think about at the time. So I came up with this much simpler solution.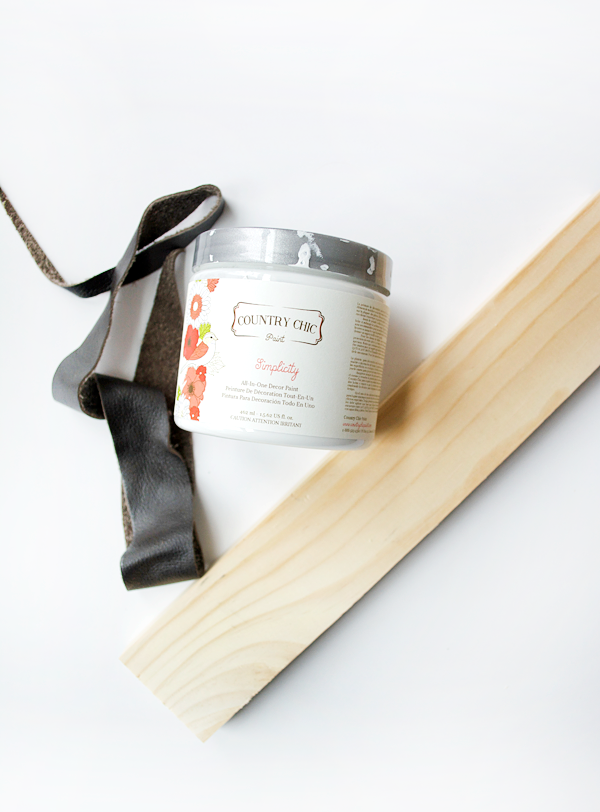 ---
SUPPLIES
Piece of wood
White Paint
Leather or Suede rope/cording
Drill
---
STEP 1: CUT YOUR WOOD OR USE PRE-CUT WOOD

I already had the perfect pieces of scrap wood to use and just needed to cut them down to size. My shelves are about 1 foot long but you can make them whatever length you want. You can also head to Home Depot or Lowes and have them cut some wood for you.
STEP 2: DRILL TWO HOLES IN EITHER END OF YOUR WOOD

You can make your holes any size you want. I used a spade bit, but if your leather is thinner, you can use a regular sized drill bit.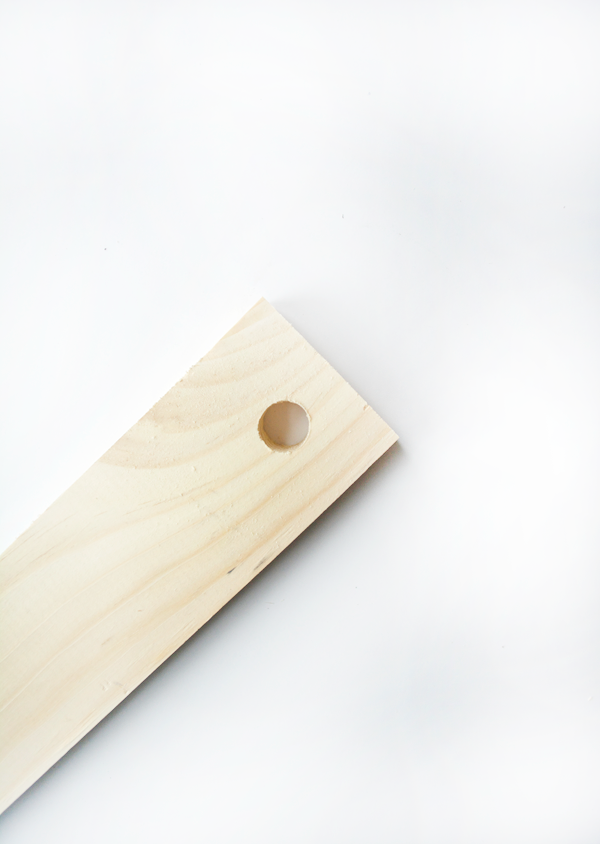 STEP 3: PAINT YOUR WOOD WHITE

You could totally skip this step if you wanted a more raw look, but white went better with my space.
STEP 4: ATTACH YOUR LEATHER

Figure out how low you want your shelf to hang then loop your leather through one hole and tie 1 or 2 knots until it's secure. Loop it through the other hole and do the same.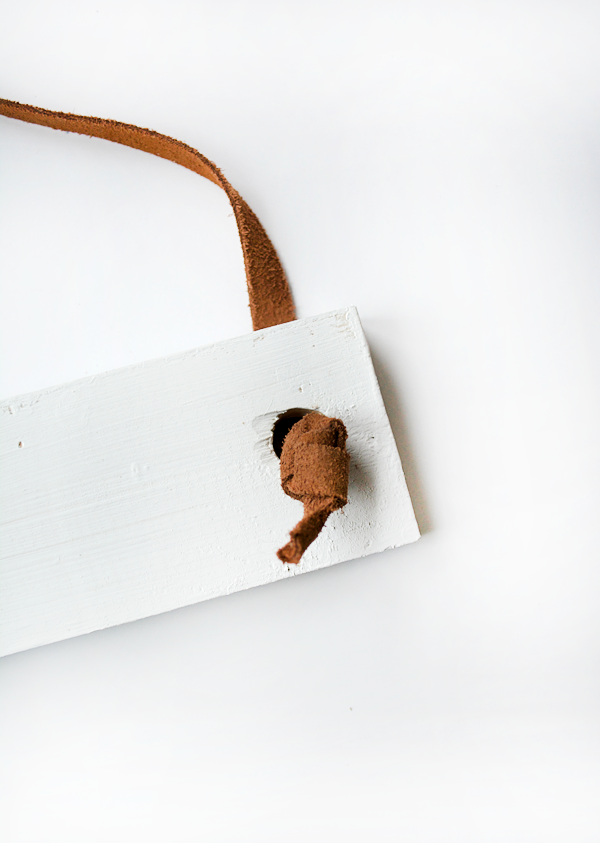 And done. Easy right? I could make so many more of these and hang them all around our house. I'd like to try and make some bigger ones that could fit more than just a little succulent too.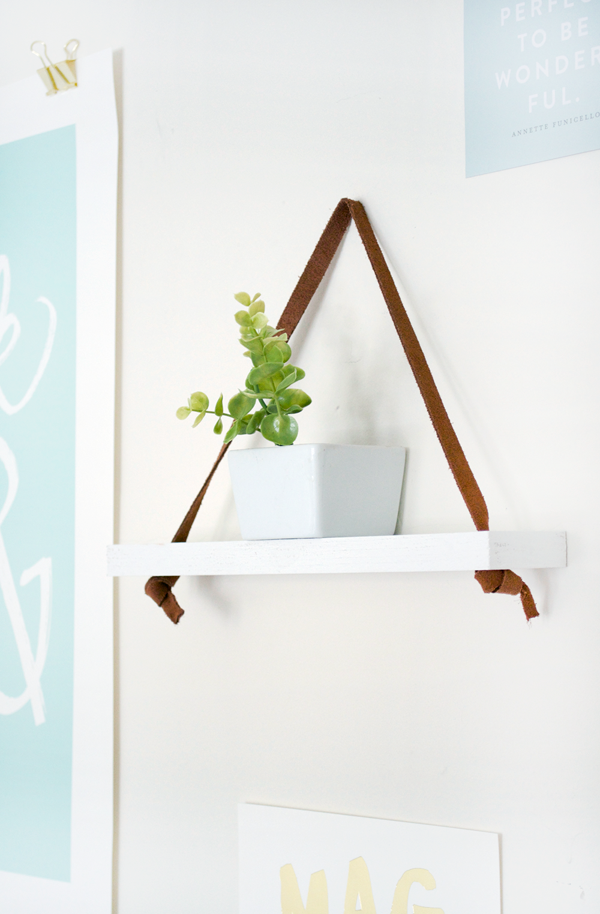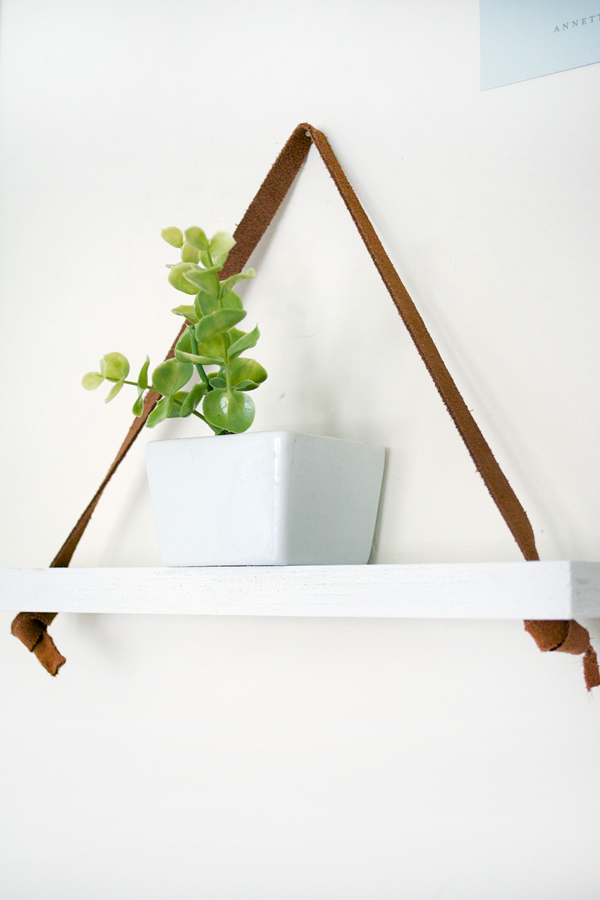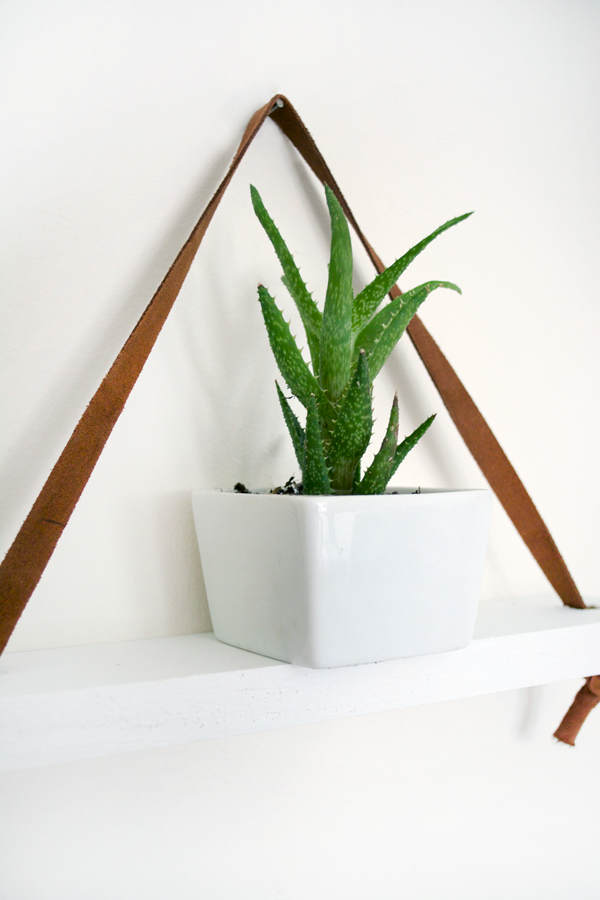 These would be perfect for any room in your house, don't ya think. Where would you hang them?