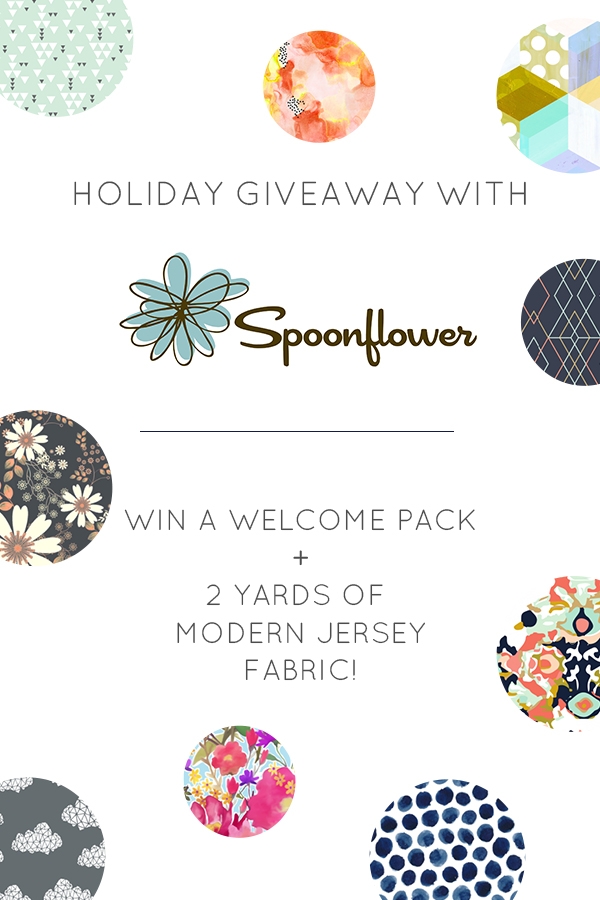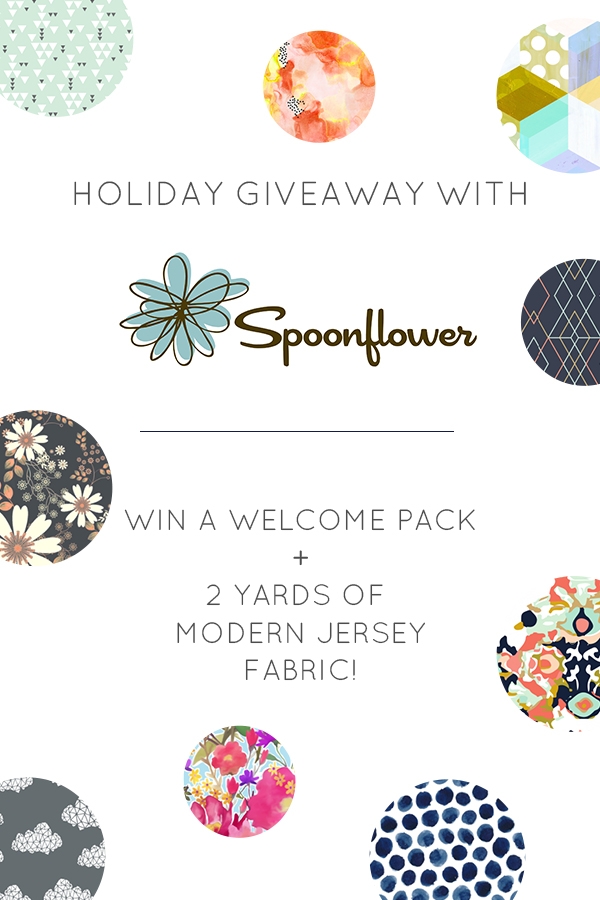 Have you guys been following along with The Holiday Collective?! I sure hope so. There's loads of awesome holiday content over there that you don't want to miss out on. If you missed my post on Mini Christmas Trees in a Box go check them out!
THC has been bringing you guys great prizes to win since Black Friday and today I'm super excited to announce my giveaway with Spoonflower. I've been a huge fan of theirs for a while now and have used their fabric and paper on tons of my furniture makeovers.
Their selection of patterns is by far the best I've come across and they are always my go to source.
Ok now on to the giveaway 🙂 What's up for grabs is a Welcome Pack + 2 Yards of Modern Jersey Fabric. You can check out what's included in the Welcome Pack here. Good luck!
And don't forget to check out the other THC Giveaways going on!