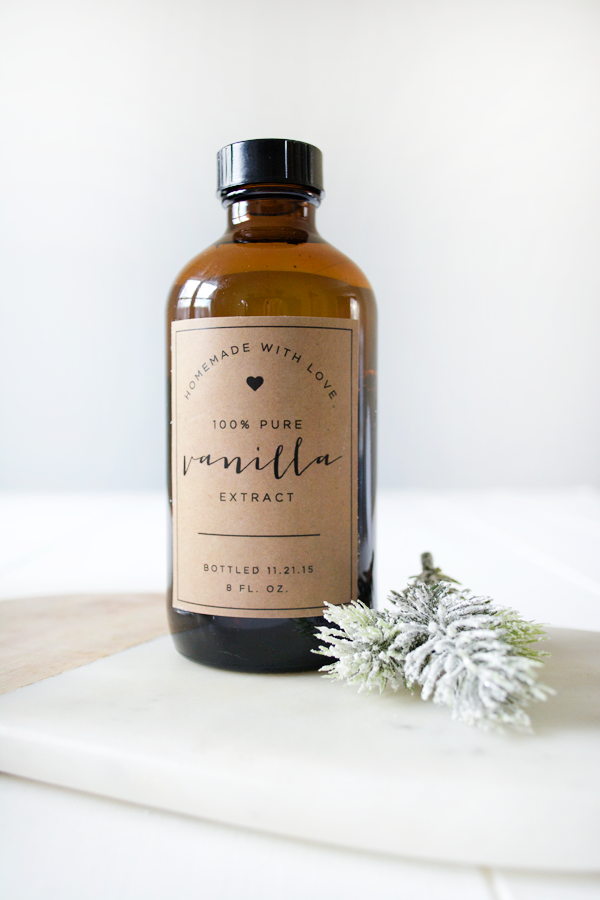 I promise I'm not turning this blog into a food blog, but I couldn't resist sharing this super easy DIY gift that's perfect for Christmas: Homemade Vanilla! Plus you get a super cute printable to go along with it 🙂 This stuff smells absolutely amazing and lasts a long time. I kept a bottle for myself and use it in all my baking.
HOW TO MAKE HOMEMADE VANILLA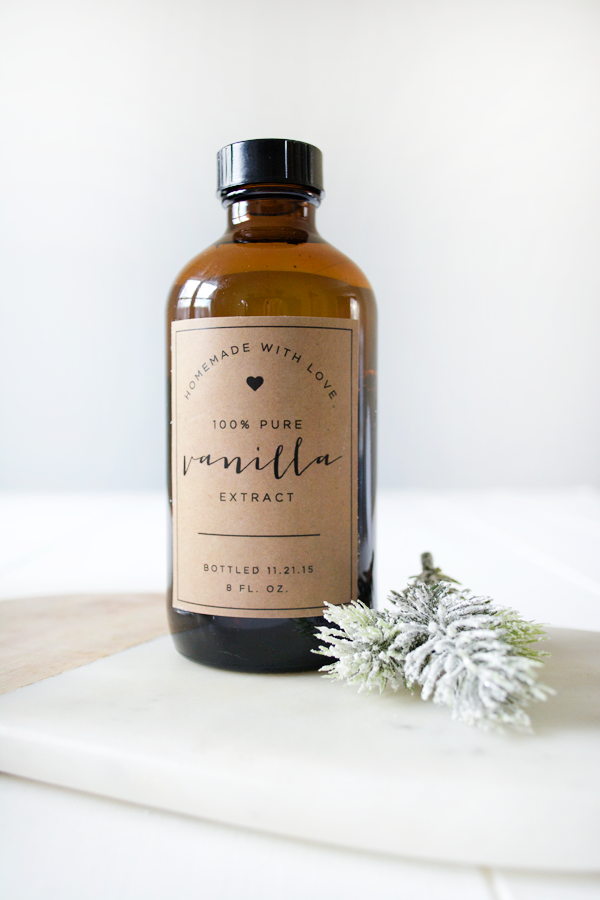 This isn't a new or revolutionary idea by any means. Homemade Vanilla recipes have been around for quite a while, and they're all pretty much the same. What makes each one unique, however, is the type of vanilla bean you use. And of course this pretty label that you won't find anywhere else.
I love the idea of giving homemade gifts for Christmas, but I'm not about to repurpose a piece of furniture for all my loved ones. Sorry guys. Ain't nobody got time for that. Vanilla was a much easier choice.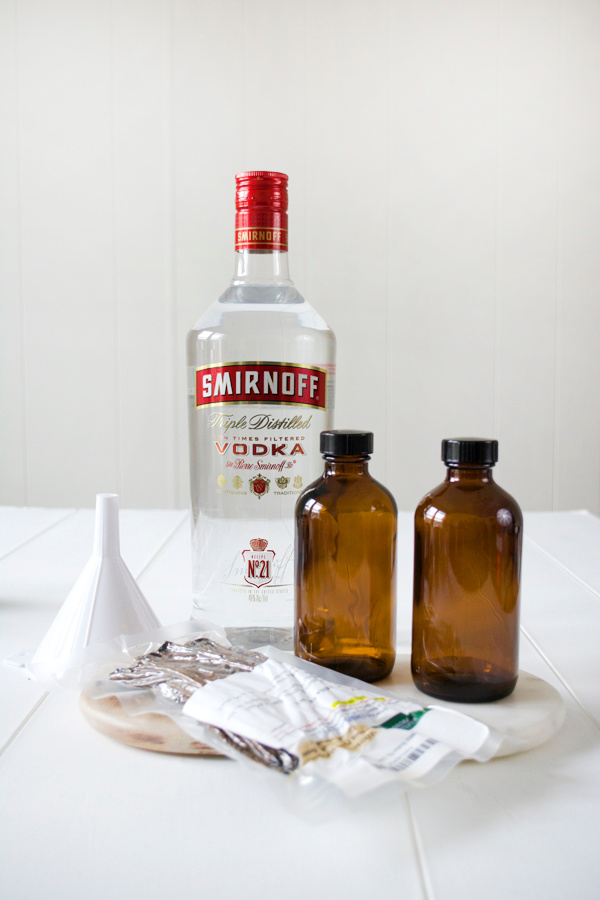 *this post contains affiliate links; you can read my full disclosure policy here*
---
Ingredients for Homemade Vanilla
Vodka (any vodka will do, but I wouldn't recommend the super cheap stuff)
Vanilla Beans (5-6 per 8 oz. bottle)
Supplies for Homemade Vanilla
---

One thing to remember about making pure homemade vanilla extract, is that it takes time for the vodka to be fully infused before it's ready to use. The recommended time is 2 months, but after a month, you can open your bottles and see how strong they smell. If you plan on making these as gifts, just make sure you let your friends and family know when you bottled them, and when the vanilla will be ready.
There are so many different types of beans you can use. I went with these Madagascar Bourbon beans, and they smell SO good.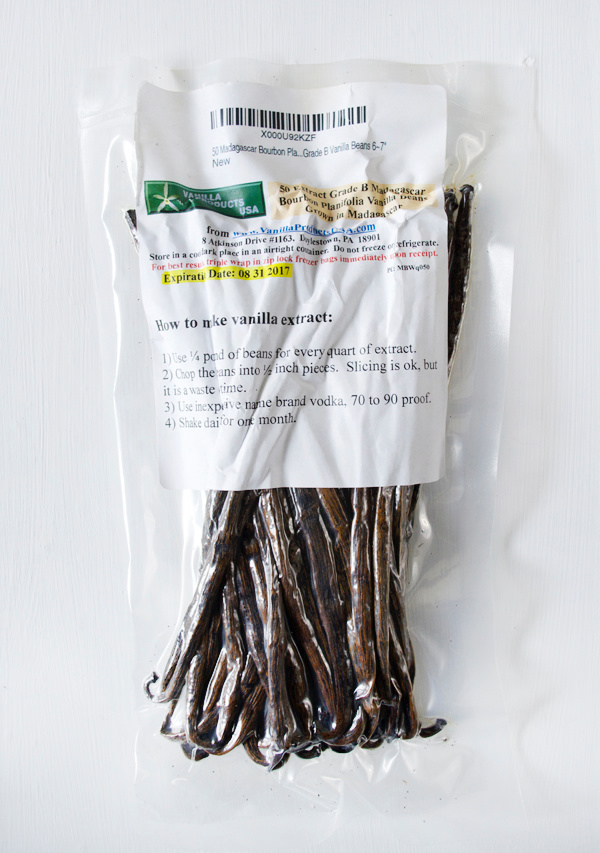 STEP 1
Cut your vanilla beans in half length wise. I found it easiest to cut the actual bean in half first, and then slice them down the middle. Make sure you have a good, sharp knife; it will make this step much easier. And watch your fingers!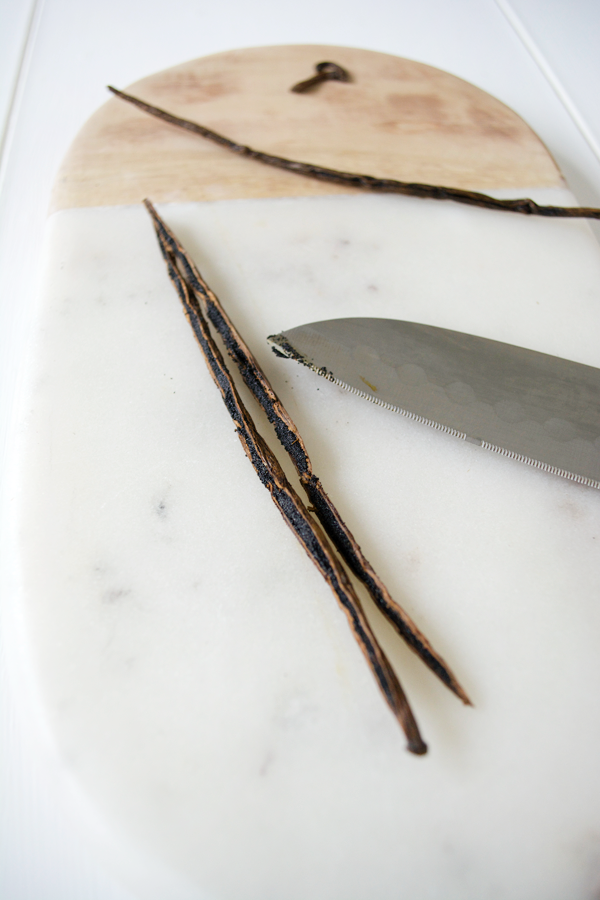 STEP 2
Place the beans in your bottle once they're cut and fill up each bottle with vodka. Place the top back on and then shake lightly.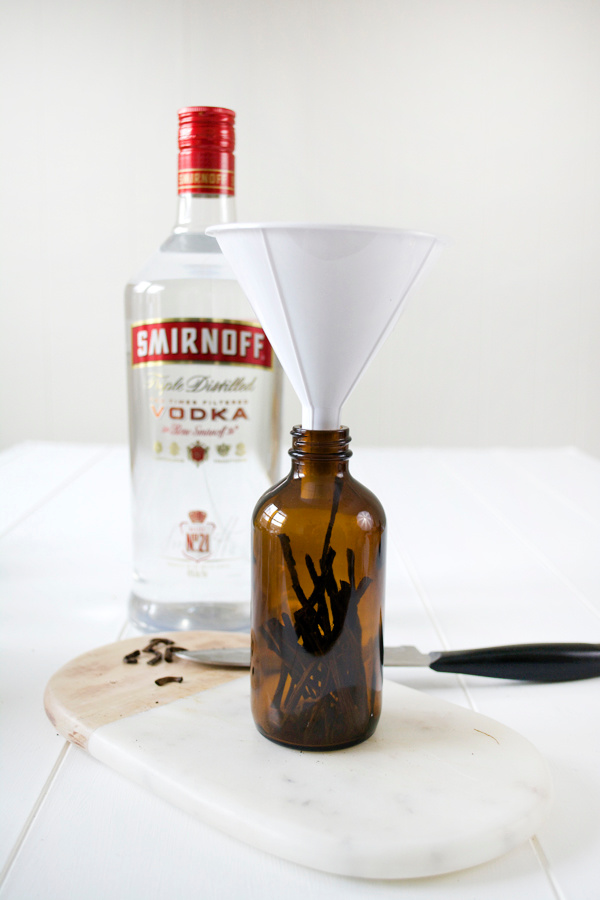 STEP 3
Then cut out your pretty labels, glue them on and you're done. Told ya it was easy! I printed my labels out on some pretty kraft colored cardstock and glued them on using super glue which held up great!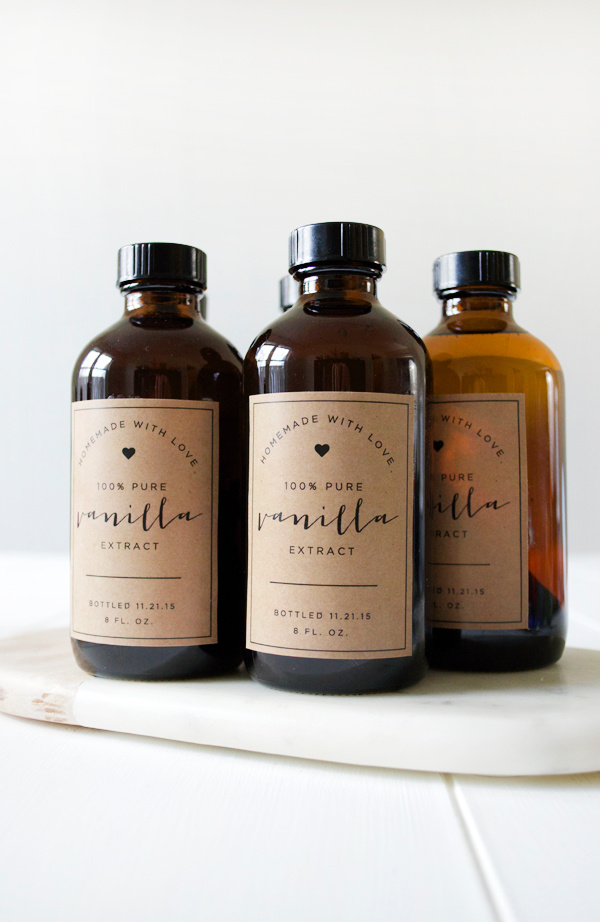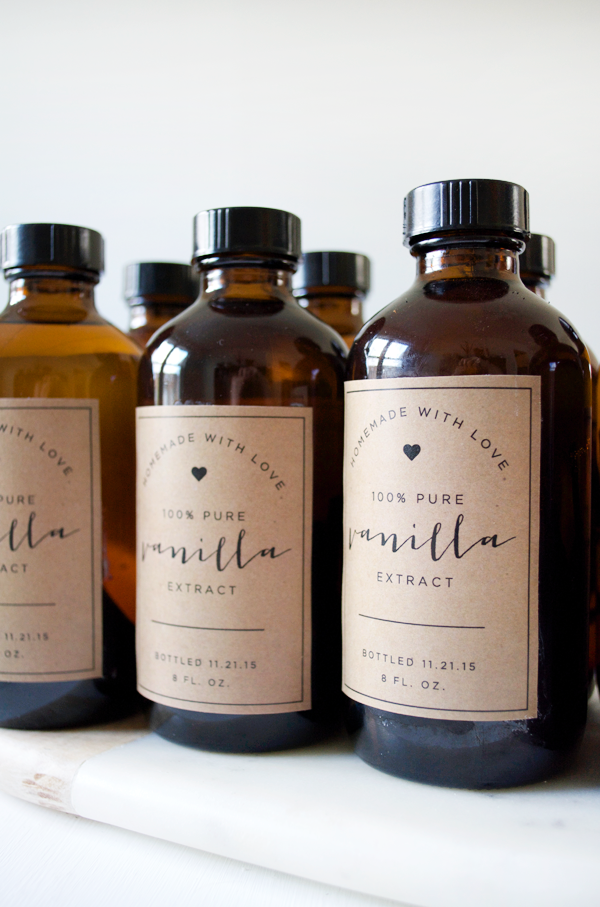 I can't wait to give these little guys away as gifts this year! You can also print out some of my free holiday gift tags to use to wrap them up!
UPDATE: My bottle of homemade vanilla extract lasted almost 3 years. I'm not a frequent baker but I do bake from time to time and I was surprised how long this lasted me!