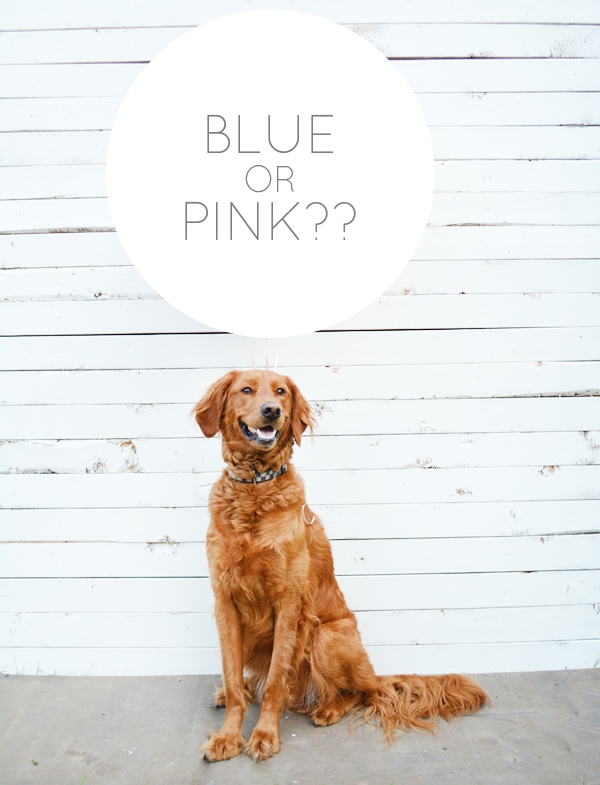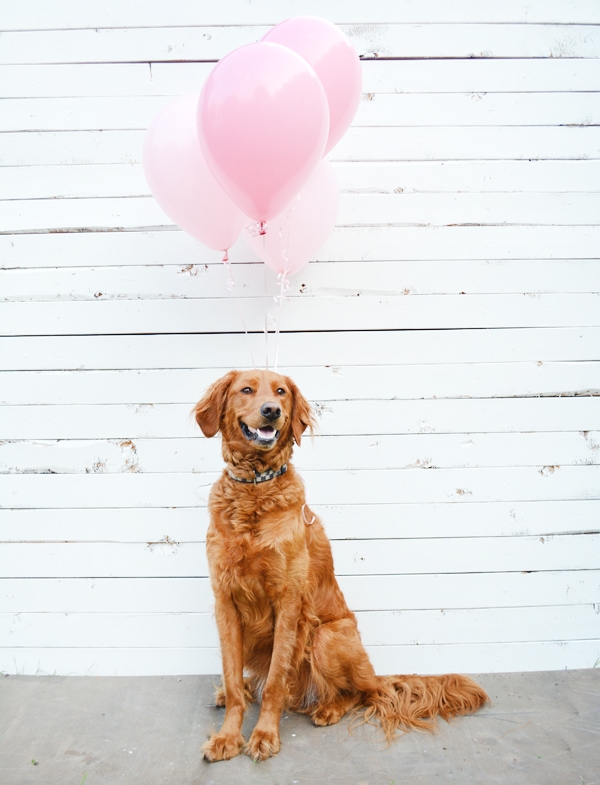 PINK PINK PINK! It's a girl! We figured we'd let oaks keep stealing the spotlight for as long as possible before his little sis gets here. He wasn't too pleased about the balloons but he did such a good job posing for us! The hubs was obviously hoping for a boy (what guy doesn't?) but he's just gonna have to wait to get his little baseball player 😉
I'm so excited to finally know the gender, I honestly don't know how people can wait to find out. I need to plan and be prepared, but most importantly decorate the nursery! So I mentioned in my What's On My Porch post that I was thinking about mint, peach and gray for the colors. Which I totally didn't realize blew our cover that it was a little lady, but no one seemed to catch on. Or at least no one said anything; or maybe no one reads my posts anyways ha. Hopefully that's not the case.
But that's still the plan and I've got a style board in the works that I'll be sharing with you soon! Nursery decor is so cute, I get lost on Pinterest for hours. Not to mention the clothes. Seriously, it's gonna be a problem.
Anyways, although Oaks is looking like such a good boy in this picture, we had A LOT of outtakes. The original plan was for us to be in the picture too, but it just wasn't working out.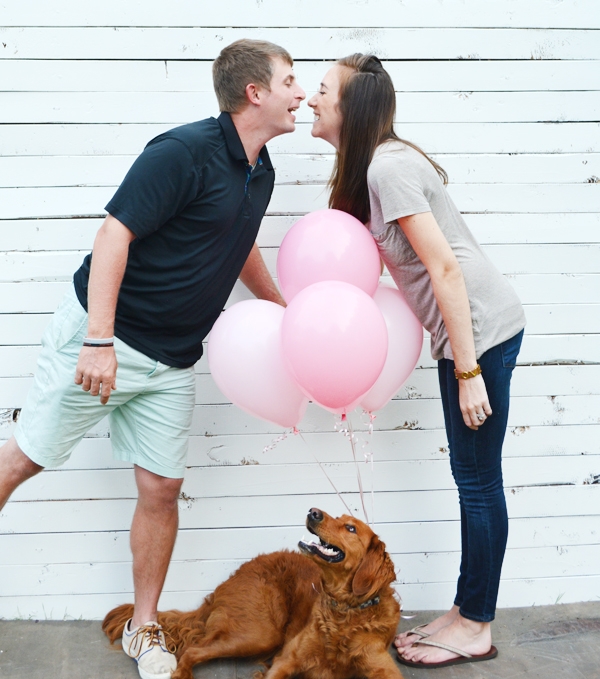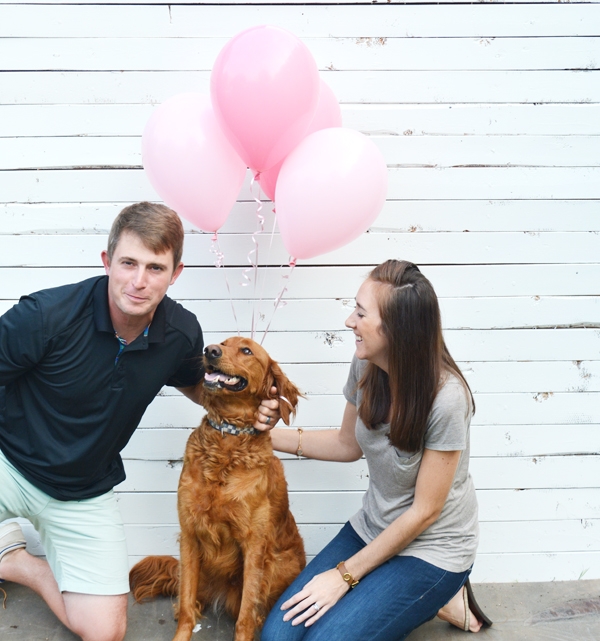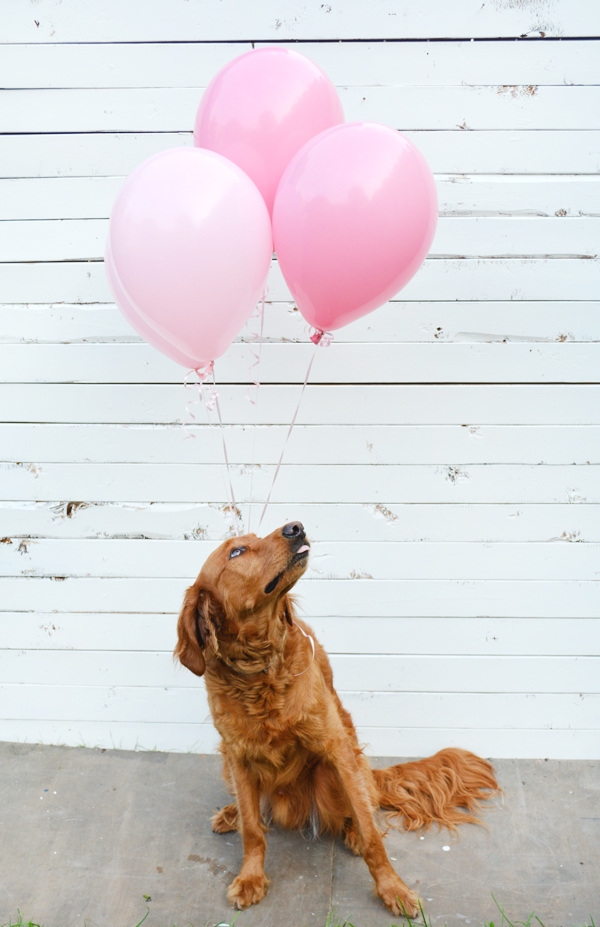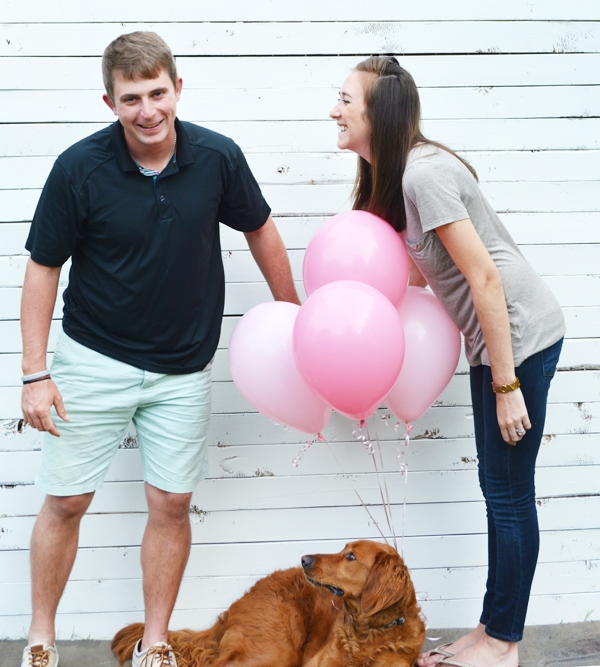 Oaks was just made to be a star, he clearly doesn't need us ruining his photos. But we had fun anyway 🙂
Now it's time to get this nursery ready. I found the perfect shade of mint to paint this piece that I shared with you last week and I can't wait to get started on it. Our crib should be here soon and I've got lots of DIYs I'm brainstorming about. Ah, I'm having so much fun already.
Have a great day friends!