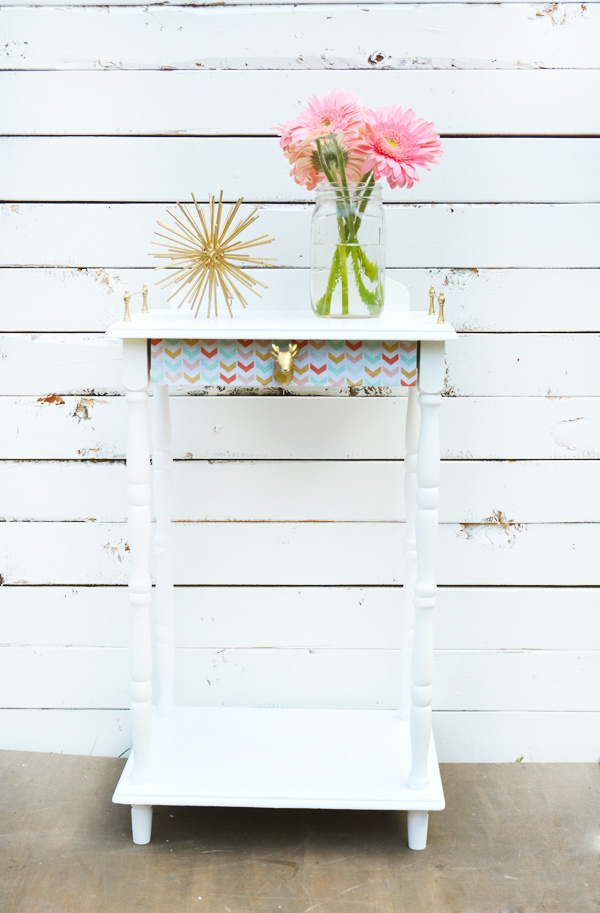 Hi friends! Like our new snazzy graphic?? It's one of my favorite days of the month, Themed Furniture Makeover Day! For you newbies, first, I'm so glad you're here, and second, this day is all about creating a piece of furniture based on a theme that myself and a group of bloggers came up with. It takes place every month and this month our theme was Animal. So this month I did a little white table with a fun animal surprise!
LITTLE WHITE TABLE MAKEOVER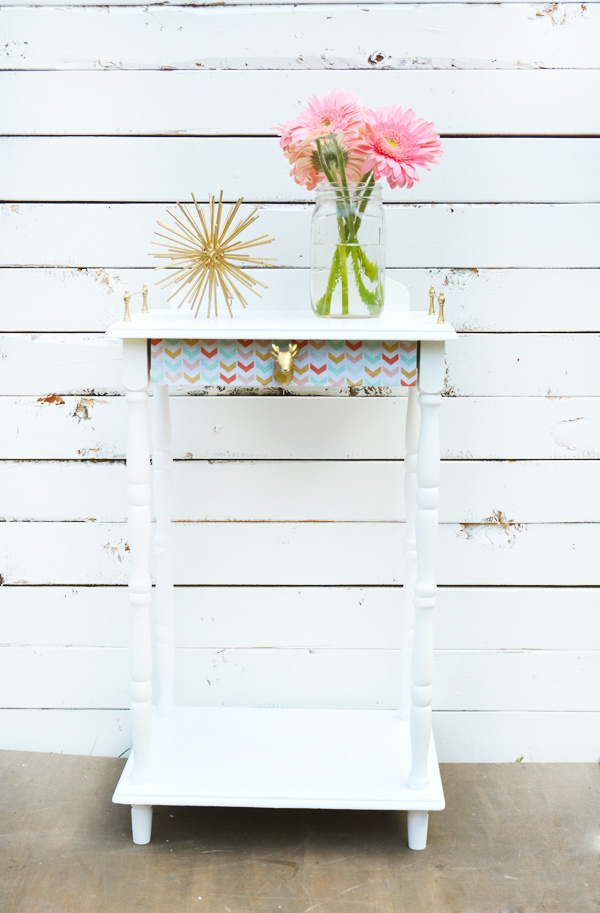 I was a little scared at first, but then quickly realized the whole animal theme was actually quite easy. I was either going to use an animal head knob or use some animal print paper for the inside of a drawer. Well, as you can see, I clearly went with the knob option 😉
I was struggling to find a piece to paint, after hitting up all my fav spots, they all came up short. So I had the hubs go check out this antique store near our old place, close to where he works. He sent me the picture and I was sold. The perfect little piece.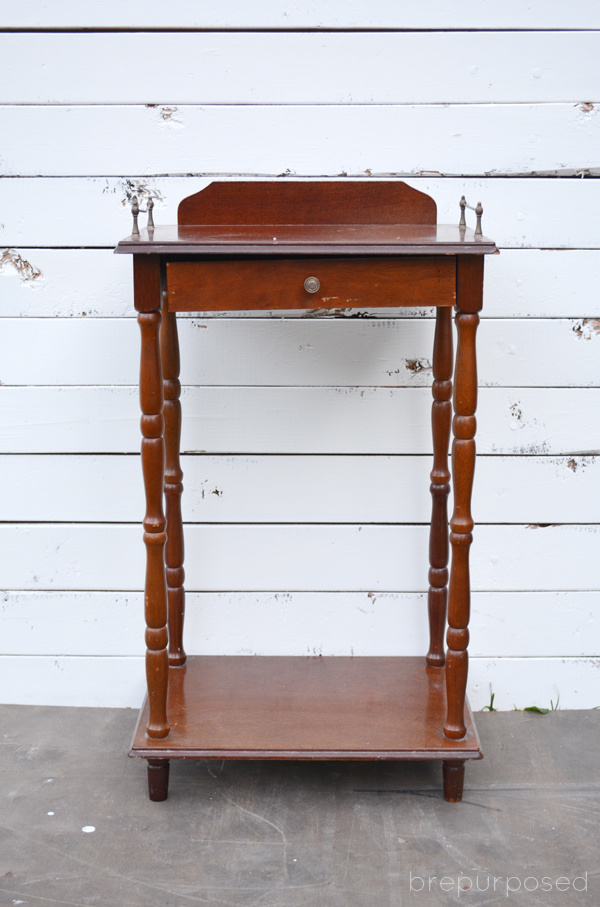 It was a little wobbly and unstable, but turned out all the spindles just needed some tightening. I already had my deer head knob and wanted to keep the piece pretty neutral so I used DecoArt's Everlasting.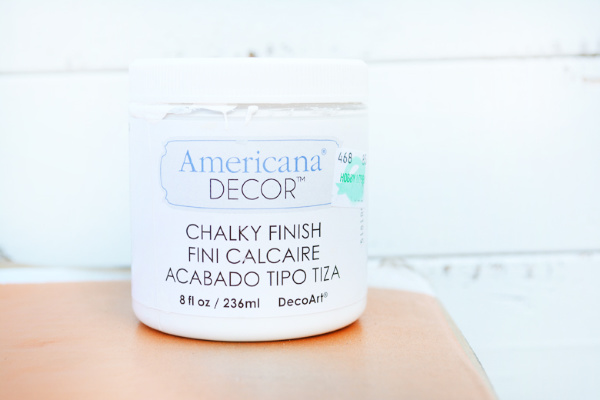 Since the piece is pretty dark and I was using white paint, I ended up needing to do about 5 thin coats, but still didn't even use the entire jar. Just one of the things I love about this paint 🙂
A plain white table obviously needs some fun accessories, so I decided to put some fabric on the drawer and spray paint the metal handles and knob gold.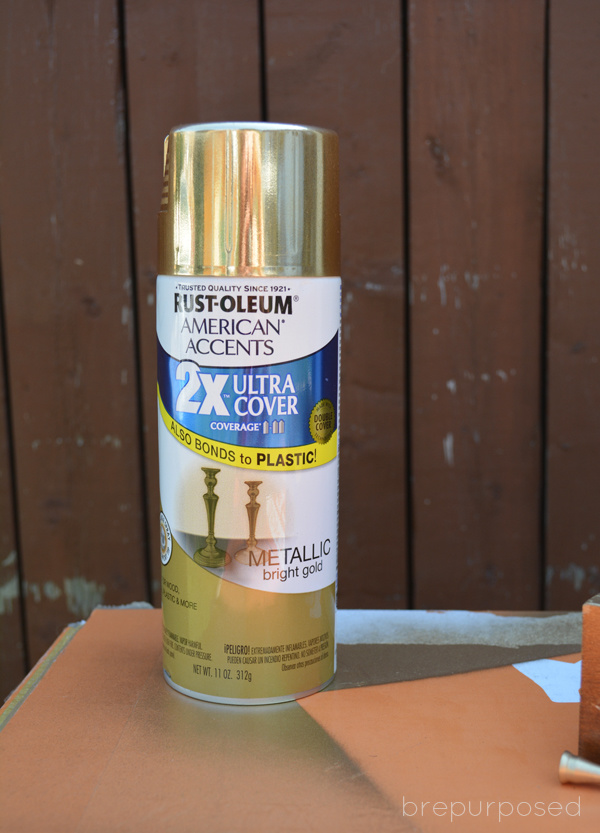 I had a little bit of trouble with the fabric at first. Originally, I cut a piece to the size of the drawer and applied it using Mod Podge but some areas kind of bled through and all these little dots started appearing. I was hoping it would dry ok, but they didn't go away. Boo.
Plan B. I cut out a piece of cardstock to the size of the drawer and wrapped my fabric around that, and then glued the whole thing to the drawer. This actually worked out even better because not only did it get rid of the spots, but it gave me super clean lines on all sides.
I finished the whole piece in Annie Sloan's clear wax and gave the inside of the drawer a little update with the gold spray paint as well.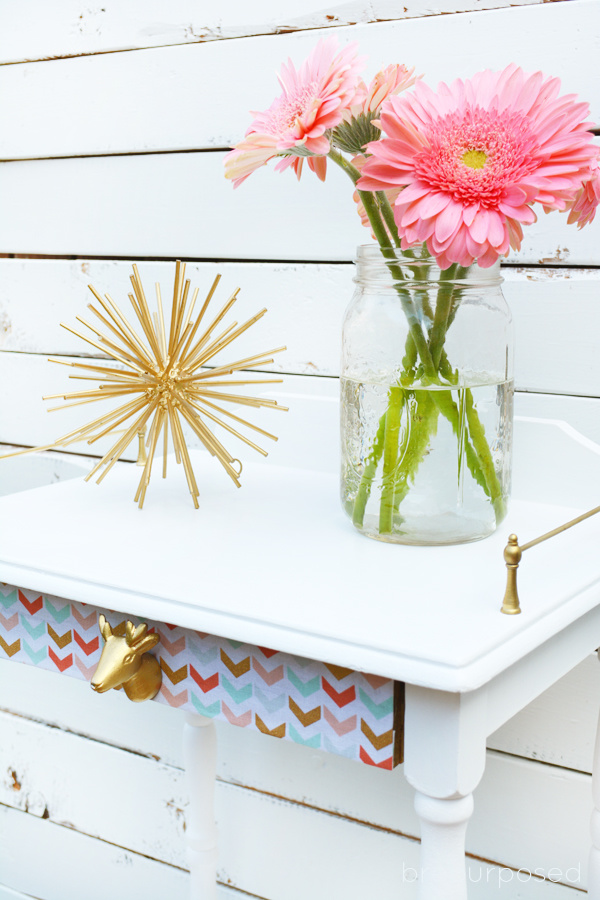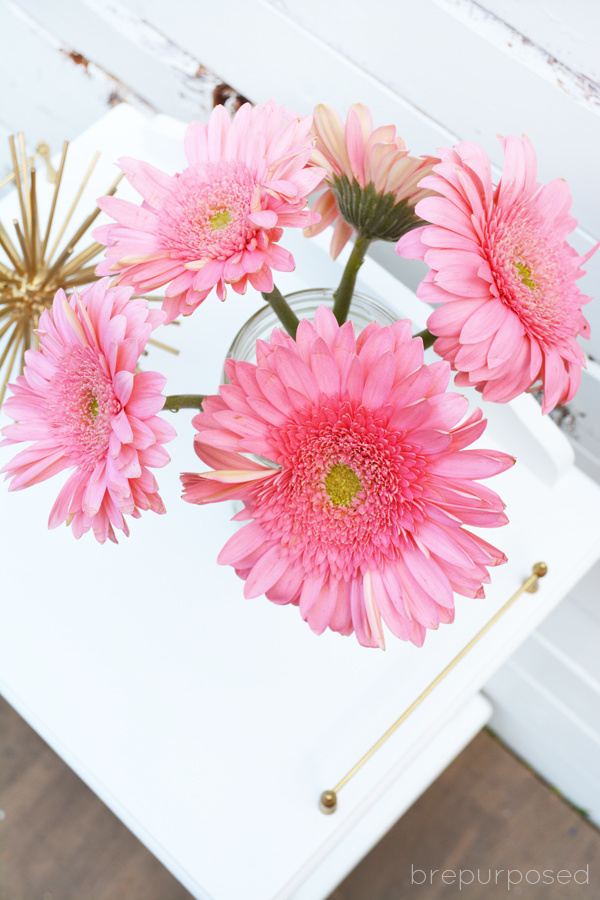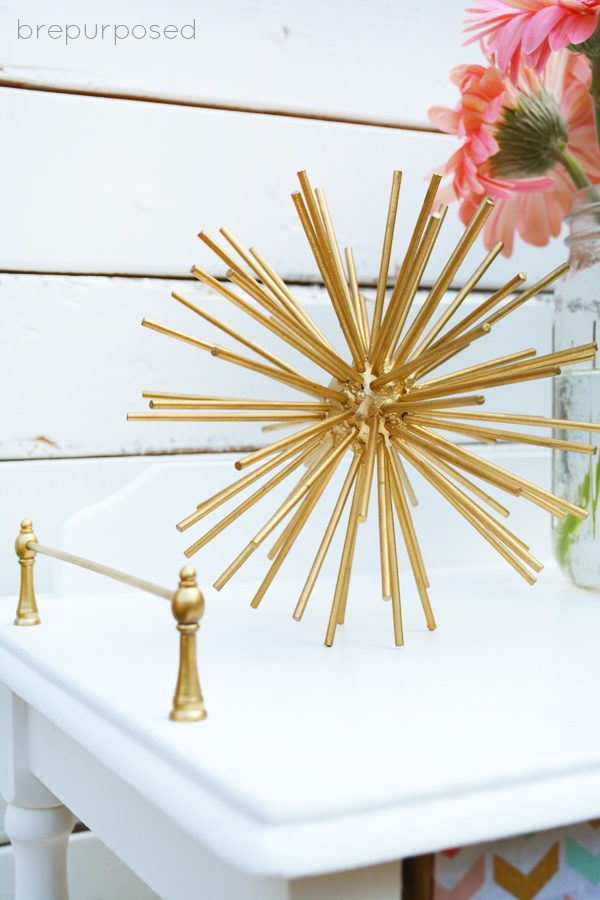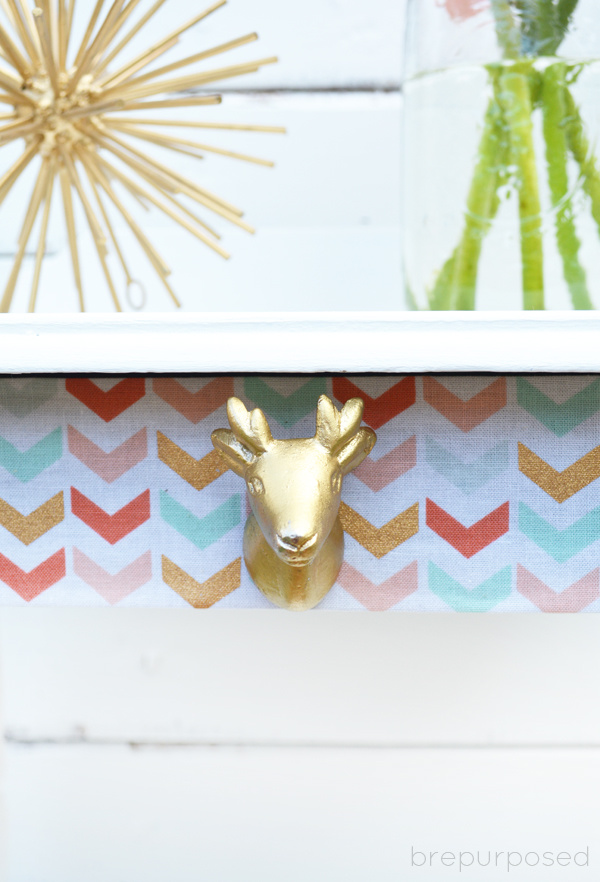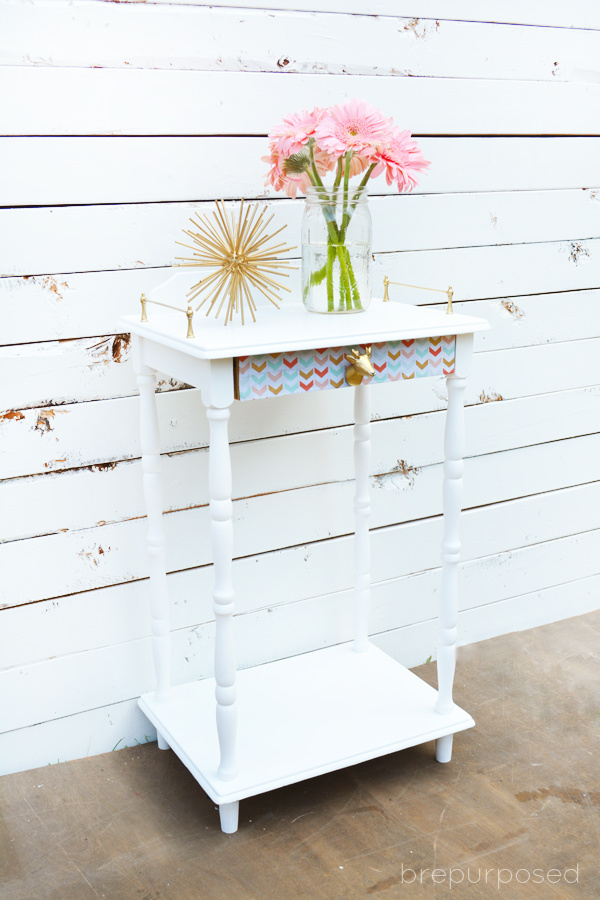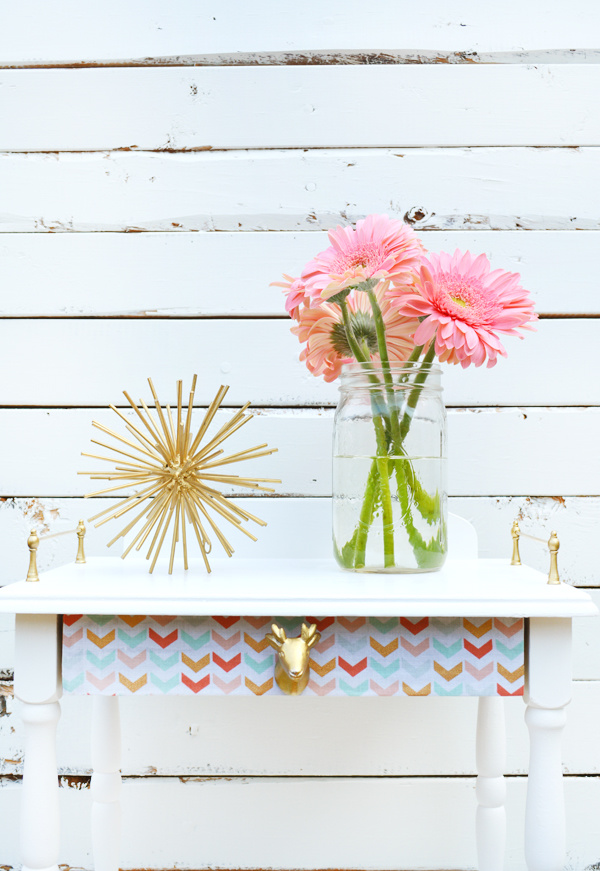 What do you think about this little lady? I'm pretty happy with how she turned out and she'll be up for sale soon!
Don't forget to check out all the other animal themed pieces below!