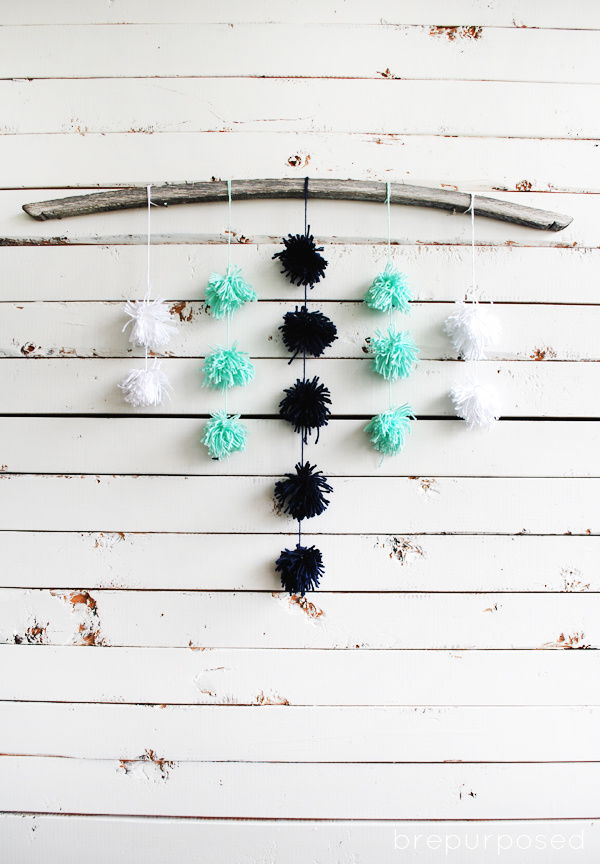 It's time for another Monthly DIY Challenge! One of my fav days of the month, where some of me and my bloggy buds get together and create something using the same product or theme. And this month's theme was…SCRAP WOOD. So many possibilities 🙂
DIY POM POM WALL HANGING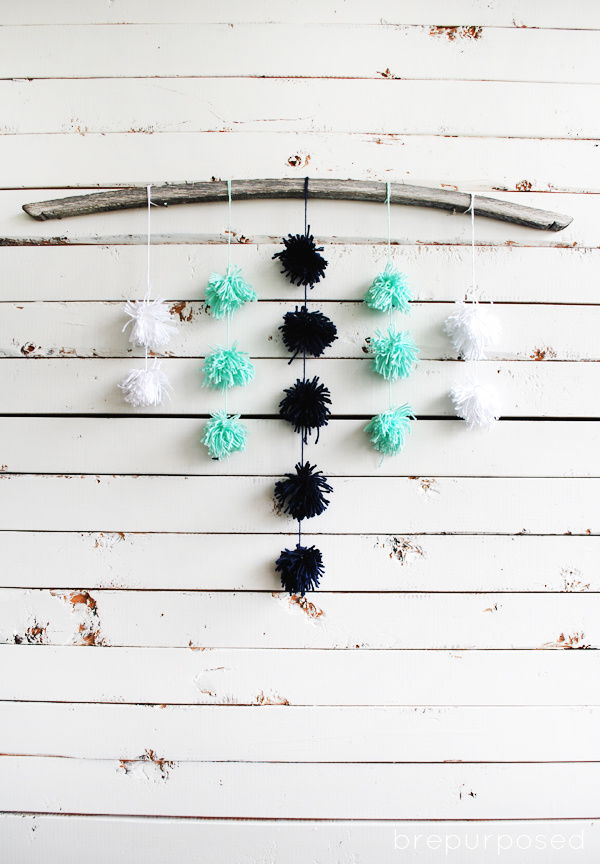 So I took a little walk out to our front porch and looked around at the copious amounts of scrap wood I have. Seriously, it's a little ridiculous. You might remember that I have an old wine barrel that we used at our wedding that I've already used part of for a PVC Pipe Table. But there's lots more, including these cool curved pieces: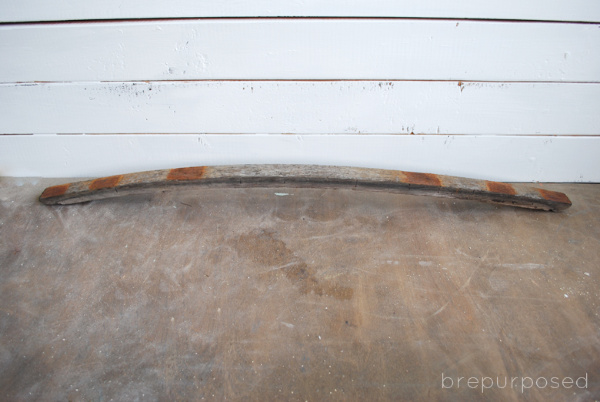 A bit rusty but nothing a little paint can't fix 😉 Just from the shape of it I knew I wanted to hang something from it, and I'm always looking to make some fun art to use in my staging. Woven wall hangings are all the rage right now, but my weaving skills are pretty non existent. So I went a slightly easier route and decided to make some yarn balls instead. 😉
---
Here's what you'll need!
:: Yarn
:: Scissors
Yep. That's it.
---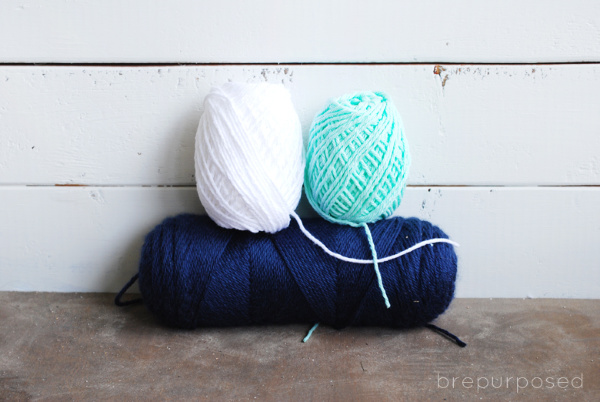 STEP 1:
Wrap your yarn around your fingers multiple times. I went with 50.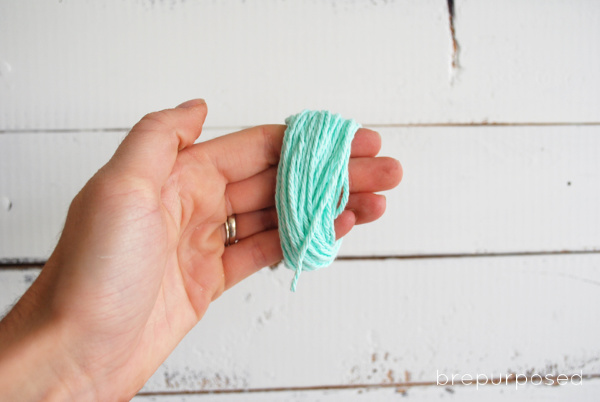 STEP 2:
Cut your yarn when finished and cut an extra piece off that's about 6 inches.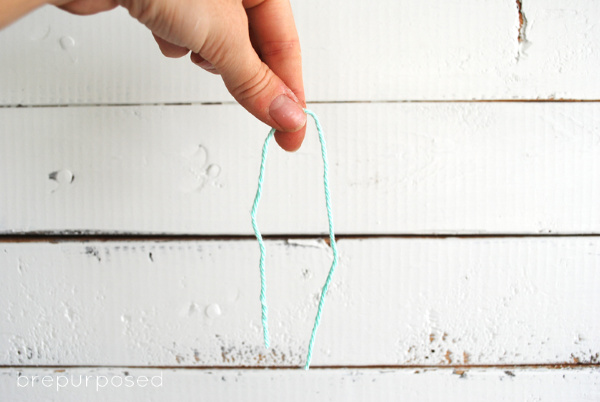 STEP 3:
Slide the yarn off your fingers and tie the 6 inch piece around the middle tightly.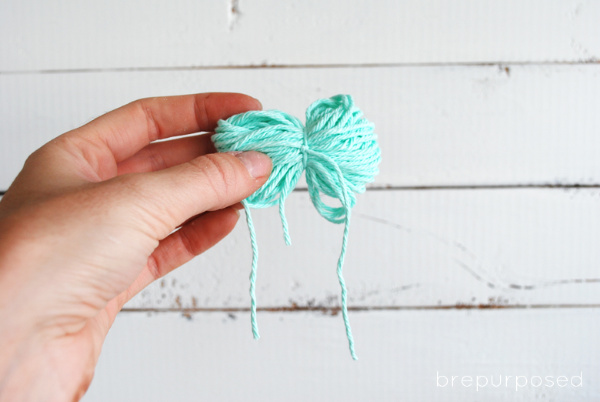 STEP 4:
Trim the longer piece of yarn and then cut through the loops on either side.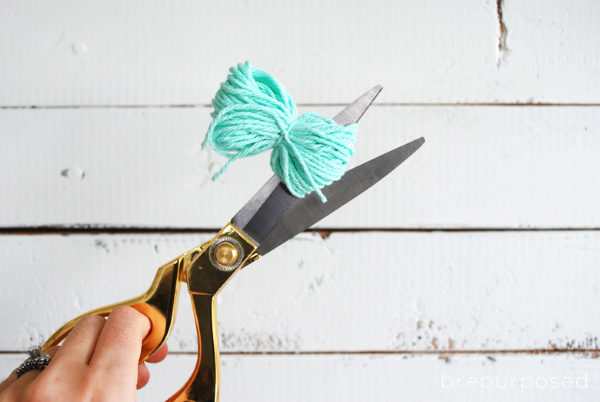 STEP 5:
Fluff!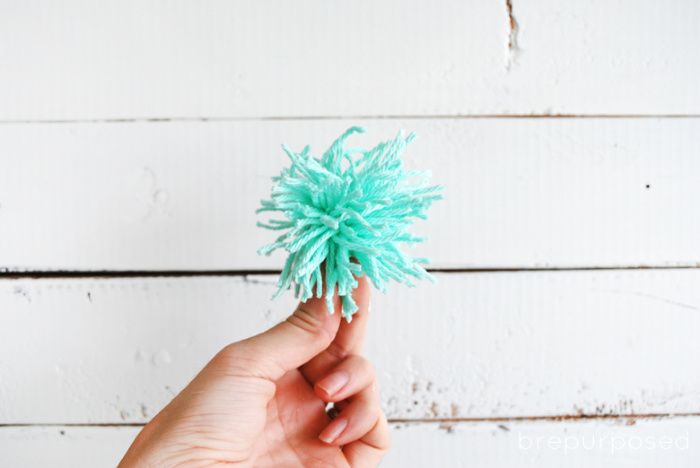 Easy peasy right?
Now for the wood, I used a simple white wash (white paint mixed with some water) and brushed it on with a foam brush. I wiped off the excess and was left with an awesome weathered look.
To hang the pom poms, I just used some extra yarn and tied pieces between each pom. I wrapped the yarn around the wood twice and then stapled it to the back to keep it in the place.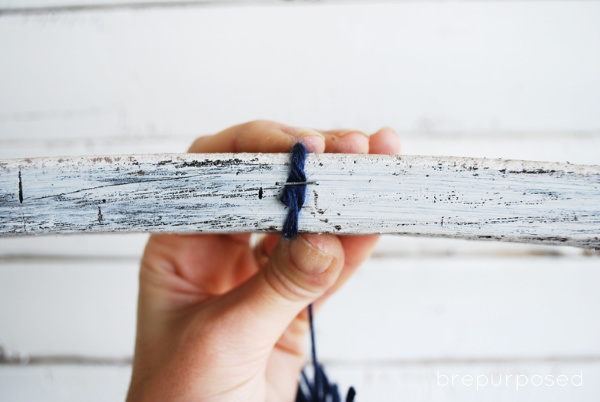 And now I have a cool, new piece of art 🙂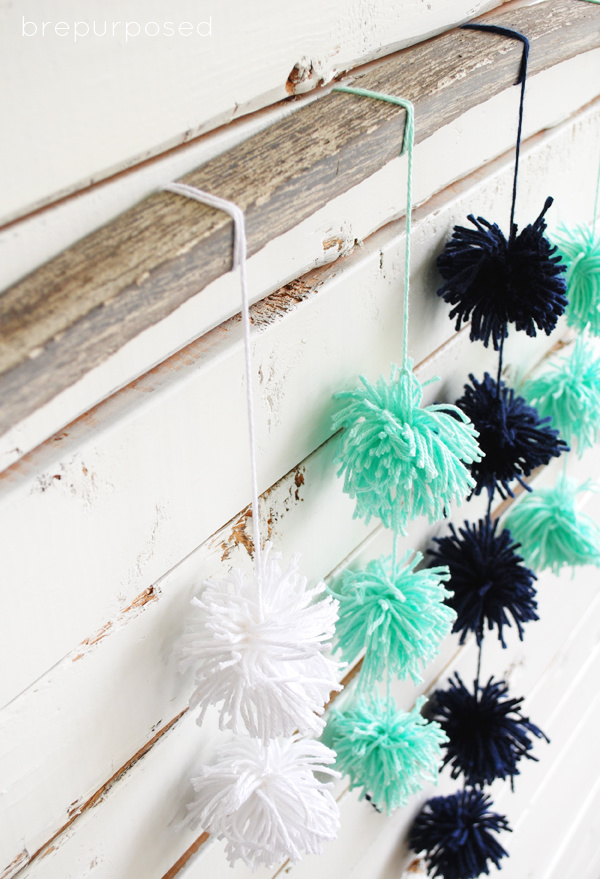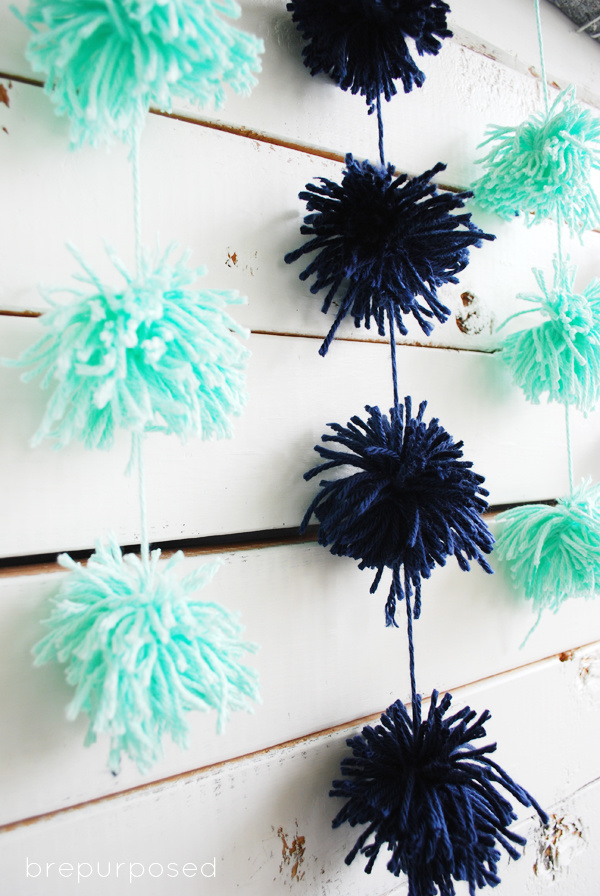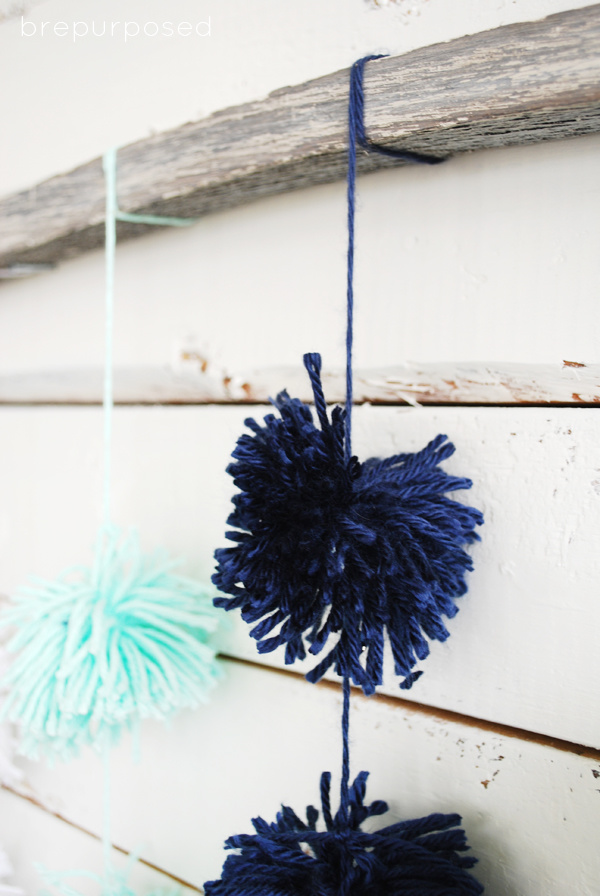 P.S. I'm sure you notice a little something different about my backdrop eh? I'll be sharing all the details of the update I gave it soon!
Don't forget to check out all the other fabulous scrap wood projects below. Have a great day friends!