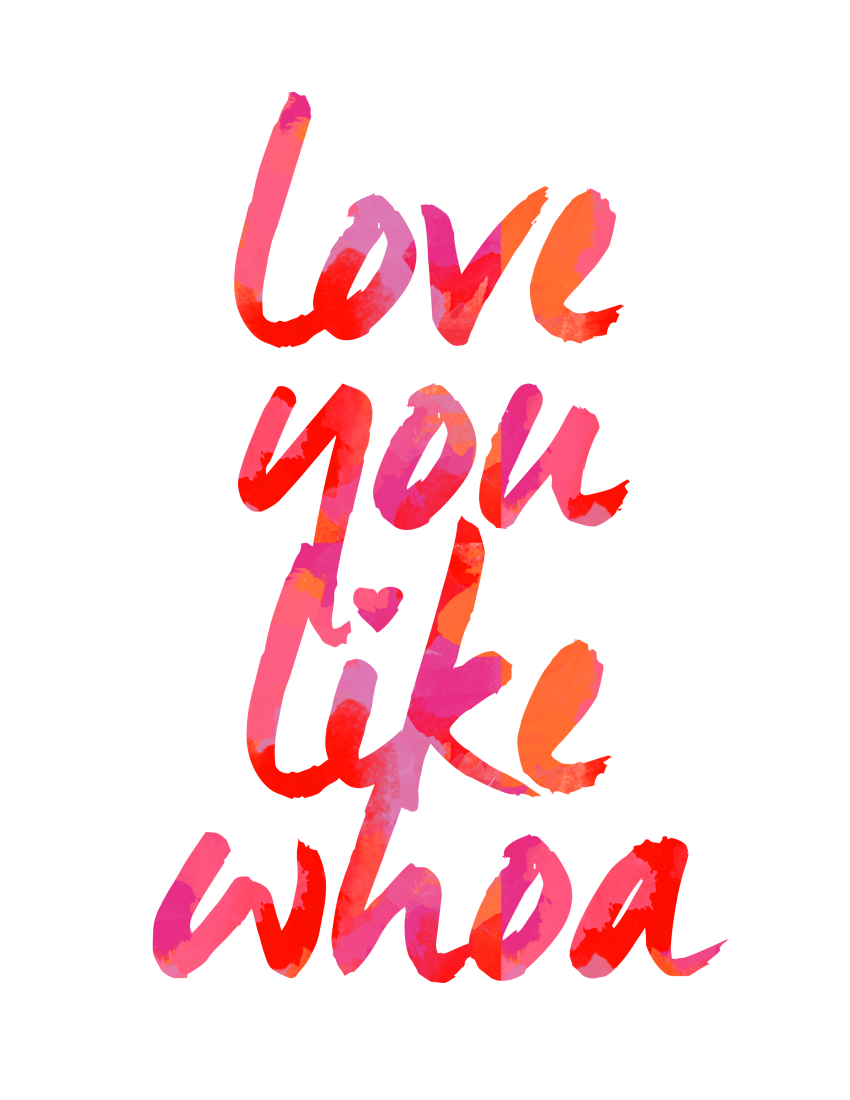 Who's excited for the weekend?! I know I am. And I don't even have any plans. I think that's why I'm excited 🙂 I can't wait to hole up inside away from the cold and work on some projects and relax. Sounds like perfection to me.
I spent quite a while on Etsy last night looking up funny valentines trying to find a good quote for today's freebie. I gotta say there are some good ones out there; also some very inappropriate ones. But then when I was driving home after running some errands, I thought of the perfect one.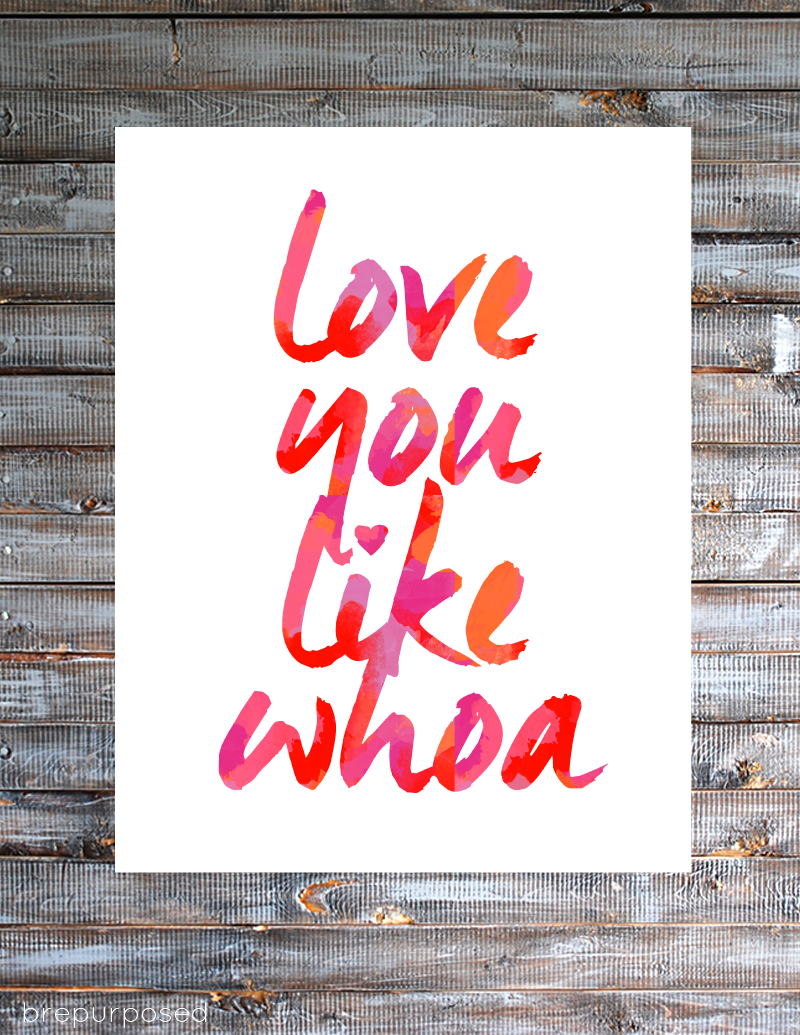 This would be super cute to print out for that holiday that's coming up next weekend 😉 😉
Print it out here!
Love you guys. Like WHOA. <3
P.S. Would you guys be interested in a tutorial on how to create the watercolor effect I used? Let me know!
Have a fab weekend!