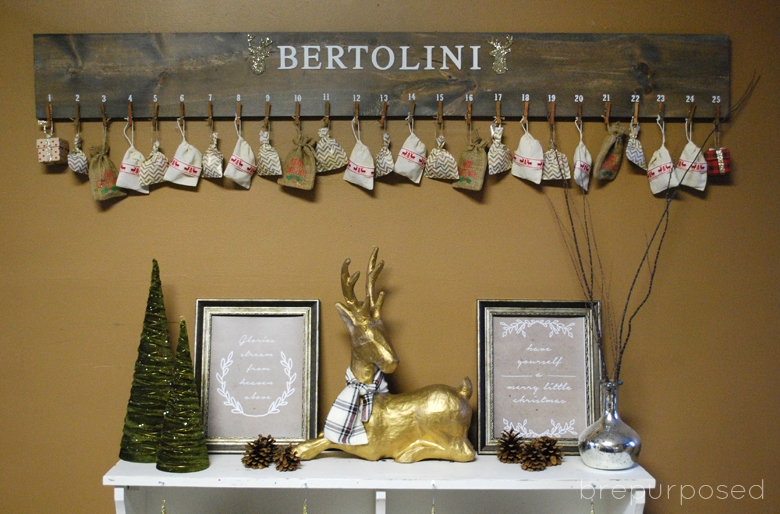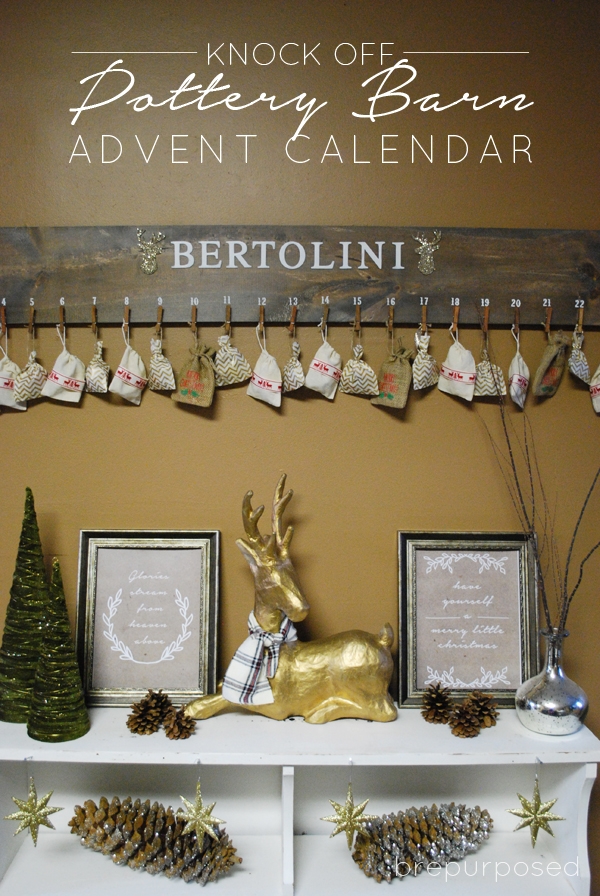 It all started when I got Pottery Barn's catalog in the mail. I sat down to eat some lunch and started flipping through the beautiful pages when I saw this: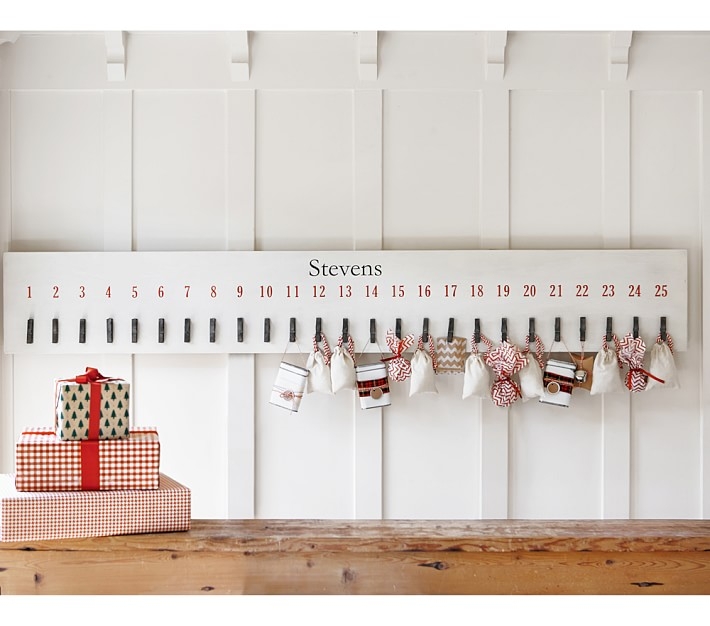 LOVE. So cute, right?! Well not for $149. Although it is on sale now, but still. Not worth it for a piece of wood with clothespins on it. So DIY'd I did 🙂
I had the perfect piece of wood left over from a headboard I made for a friend (which I haven't posted about yet, but will soon!).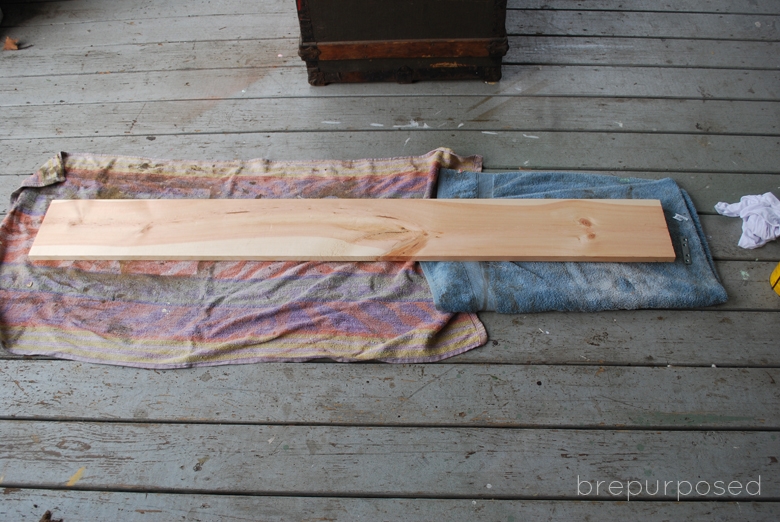 I started out by staining it with some Dark Walnut and then using some white wash until I got the affect that I liked. Then I sealed it up with some flat topcoat.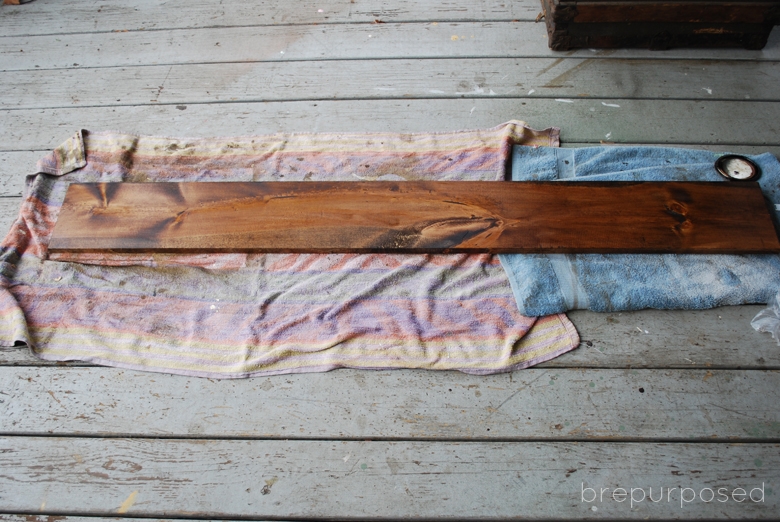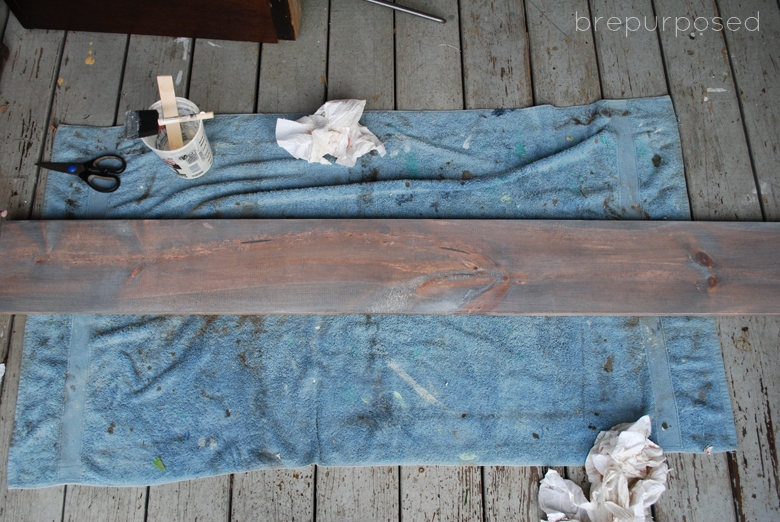 Next was the letters. I found these Chipboard letters and deer heads at Hobby Lobby. I spray painted the letters white and jazzed up the deer heads with some glitter 🙂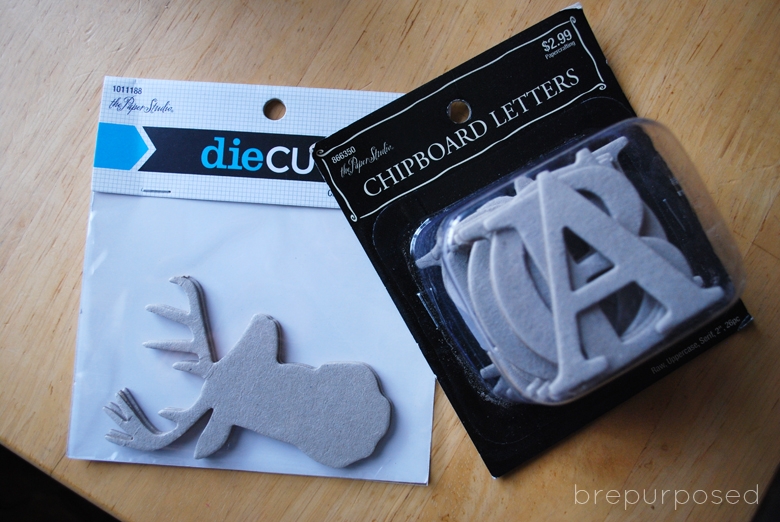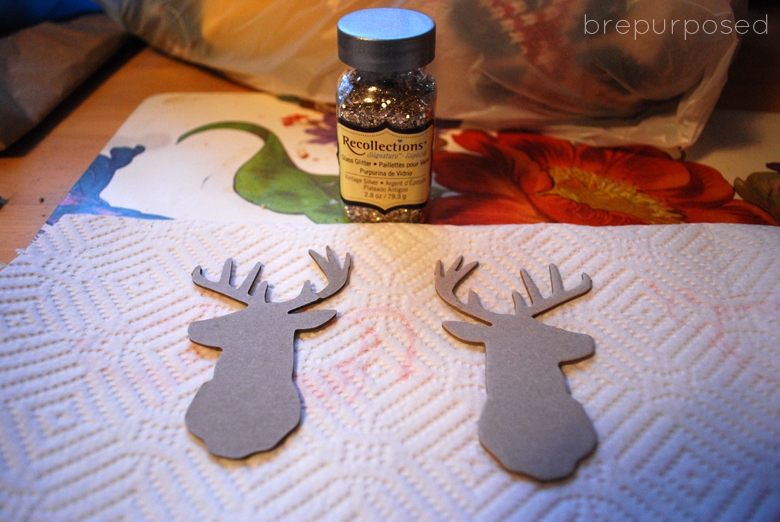 While those were drying, I used some super glue to attach my clothespins. I had a really hard time finding numbers that I liked. I wanted to use these little wooden ones from A.C. Moore but at 80 cents a pop, that just wasn't happening. I felt like all the craft stores had hardly any sticker sets that were all numbers, or if they did they were u-g-l-y.
I thought I was going to have to just free hand them which, trust me, would have been BAD. Luckily I finally found some stickers that I liked at Wal-Mart. Although they were silver and I really wanted white ones…so I spray painted them 🙂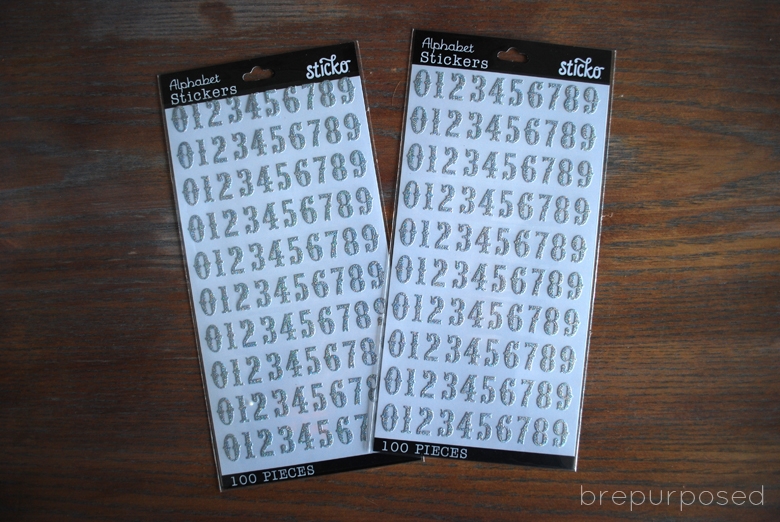 I had no idea if that was going to work or not, but it did! Kinda. When I peeled them off, the counters (holes in the numbers) had formed a sticky layer that was ridiculously hard to get off. I had to go in with an X-acto Knife and cut each one out. Pain in the buns. Oh well, it was worth it because even with spray painting them, you could still see some of the silver sparkles which made it look like pretty snow!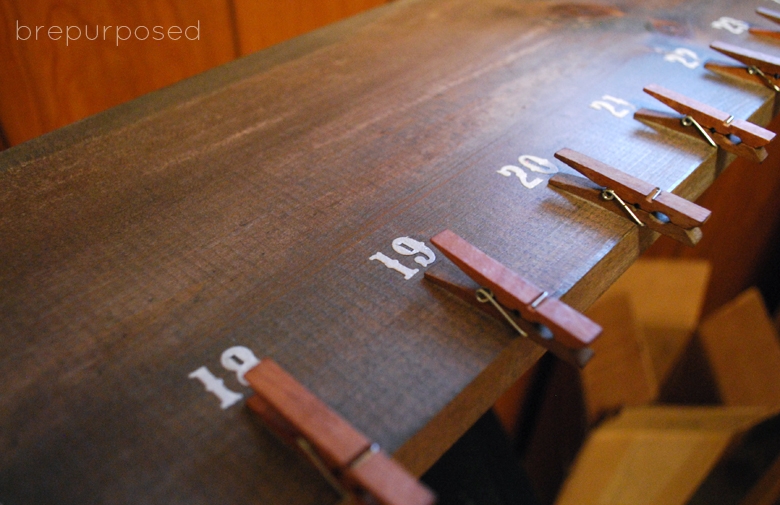 I found all my little baggies at Michaels and filled them with little treats!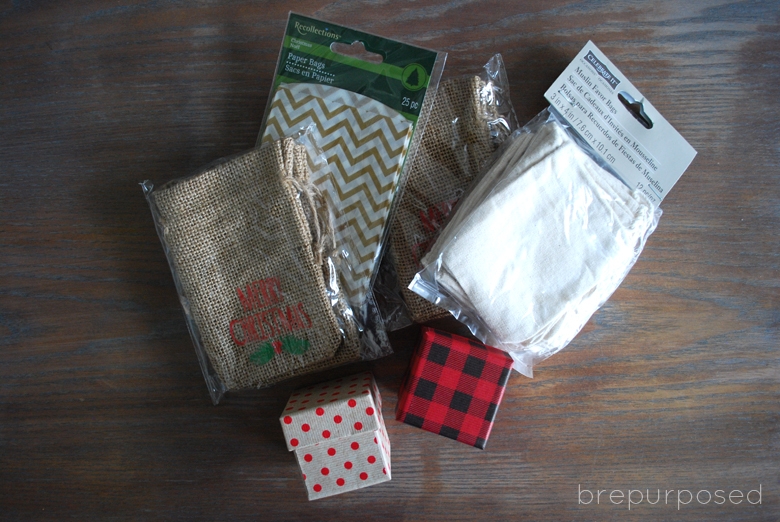 The plain canvas ones needed a little extra something, so I glued some red deer ribbon around them 🙂 I wanted more of the little boxes, but I only found one package in the dollar bins. Boo.
And that's it! So easy and definitely worth doing myself and not paying for one. I can't wait to use this for many years to come and pick out fun new bags each time!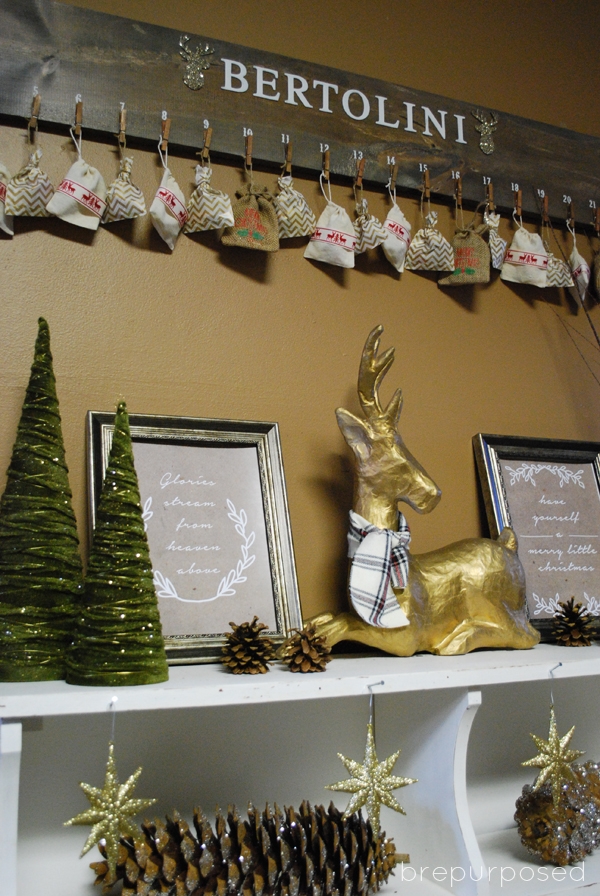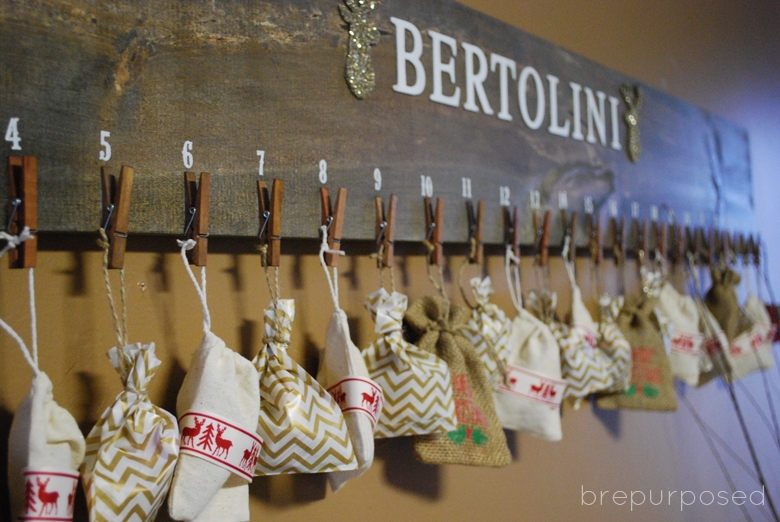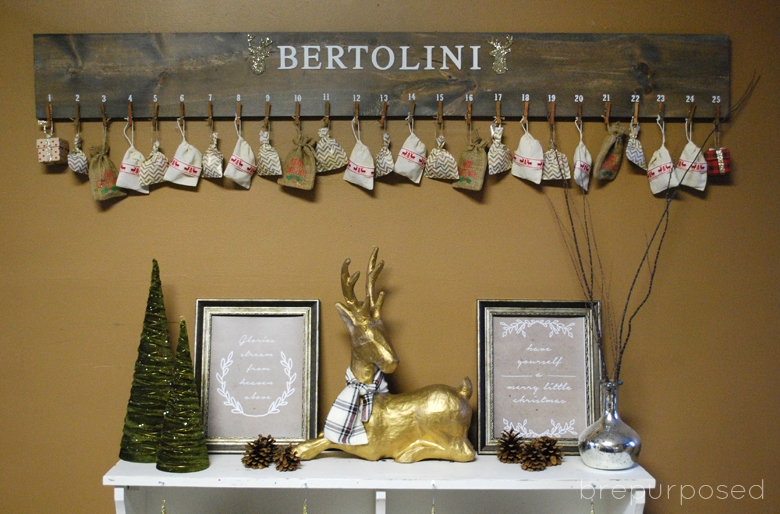 I really wish I could have photographed this against my backdrop and avoided having to show you our poo colored walls that I first introduced you to in my blog tour 😉
I added some lights too and it just makes me so happy to look at!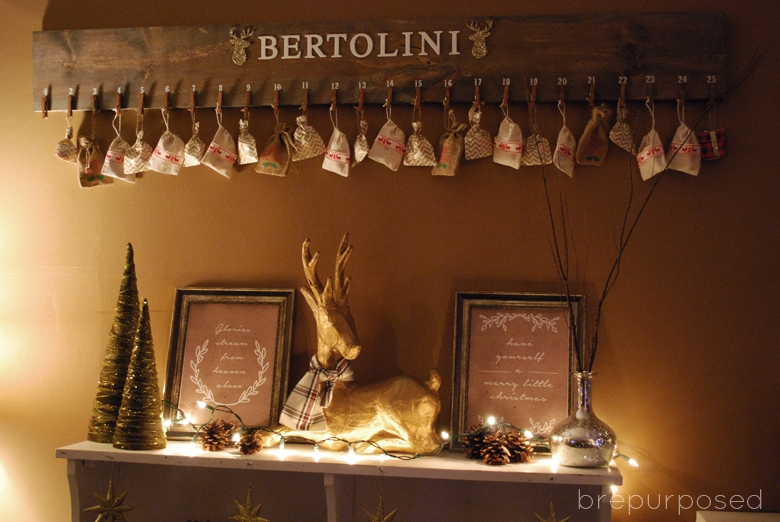 Does your family have an advent calendar? I'd love to hear about any you've made too!
Have a fabulous day everyone!