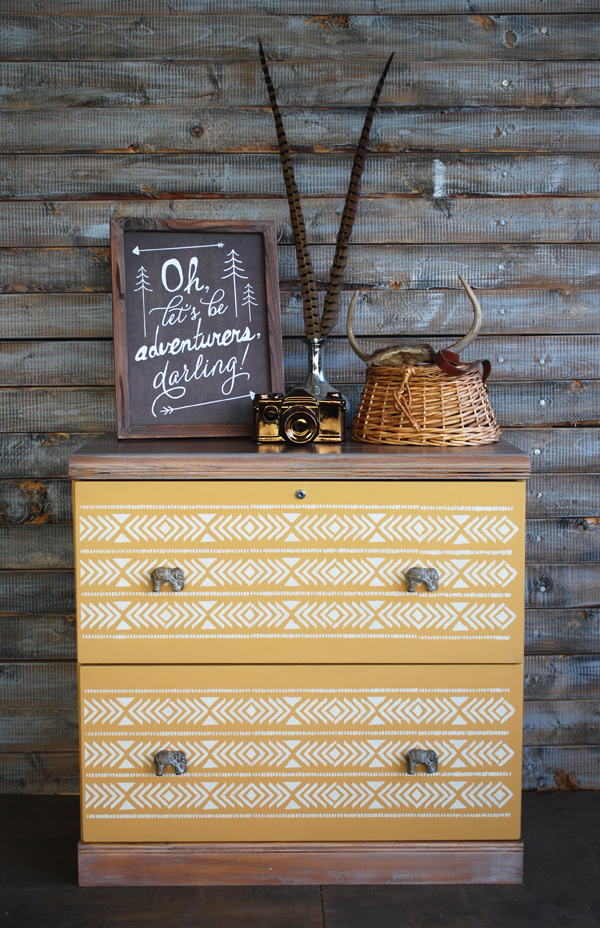 I'm not a big stencil person. Just gonna throw that out there. But when I was lost in Etsy world one day, this stencil spoke to me. Seriously. It was like "Hey, you, I know you want to buy me. Go ahead, add me to your cart, you won't regret it." And it was right.
YELLOW AZTEC PRINTED CABINET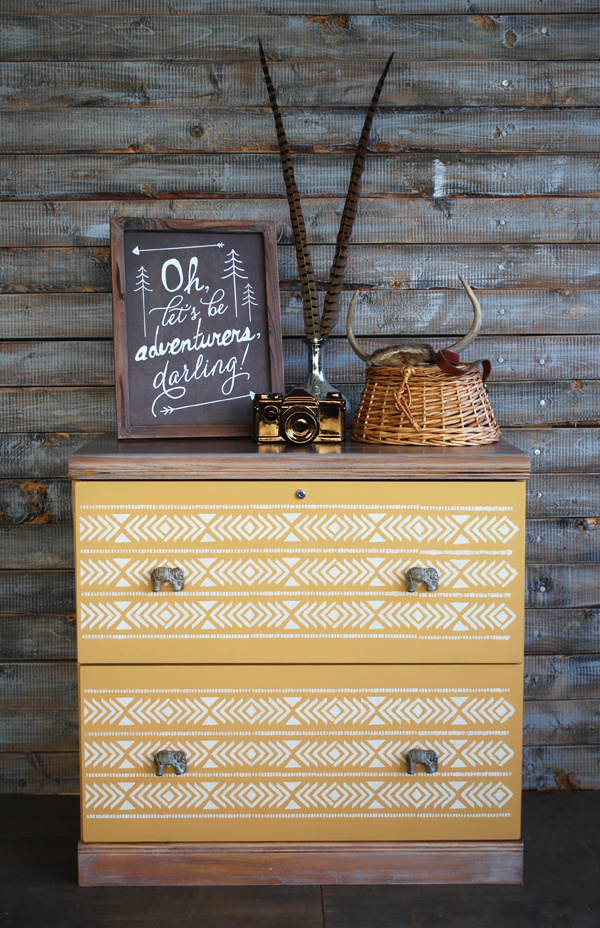 After the stencil came this old filing cabinet I got when I was in Pittsburgh from Construction Junction. If you live there, you have to go. It's a heavenly place. I picked up this piece specifically for this post, but the color was the only thing I had planned.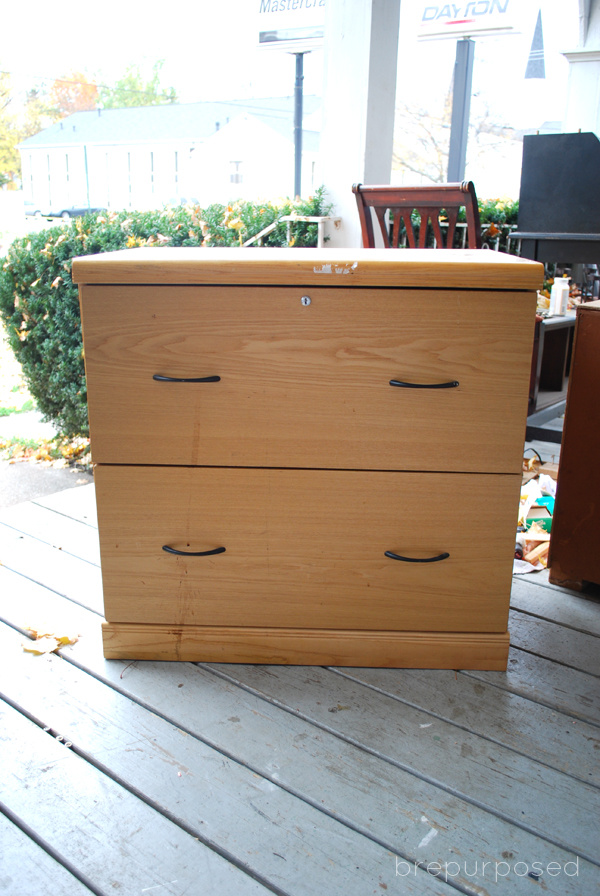 Unfortunately the drawers were on these weird tracks and I couldn't figure out how to get them off. So I painted while they were still attached 🙂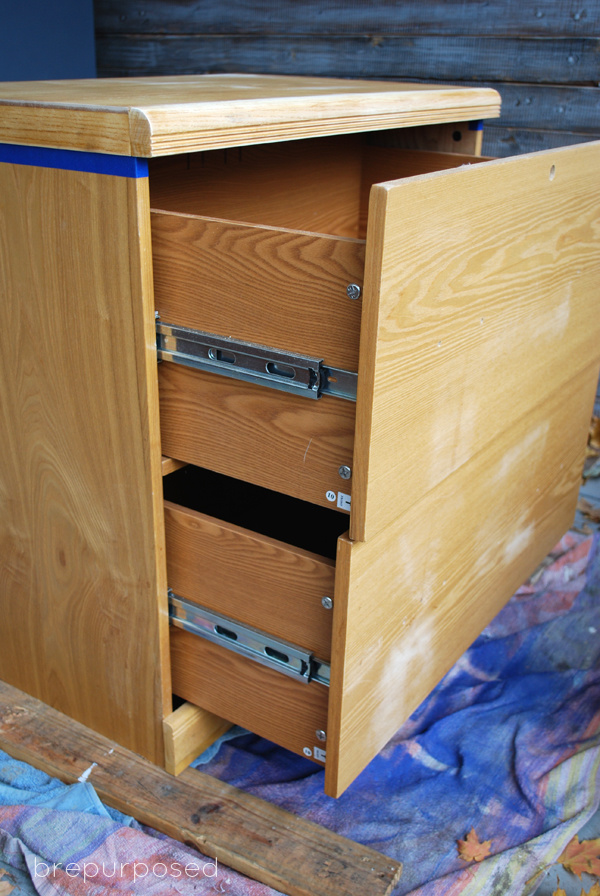 I wanted to stain the top so I gave it a light sanding and applied some stain but it just wasn't taking the way I hoped. It wasn't getting dark enough, and I just didn't like it. Meh.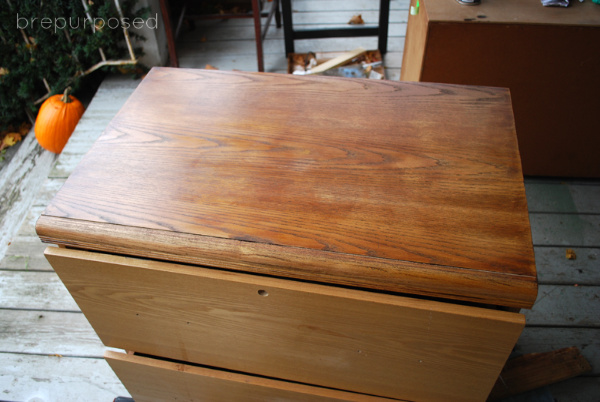 So I decided to do some whitewashing. I used some left over Chalk Paint® in Old White mixed with water. I brushed it on with a foam brush and then wiped it off with a paper towel.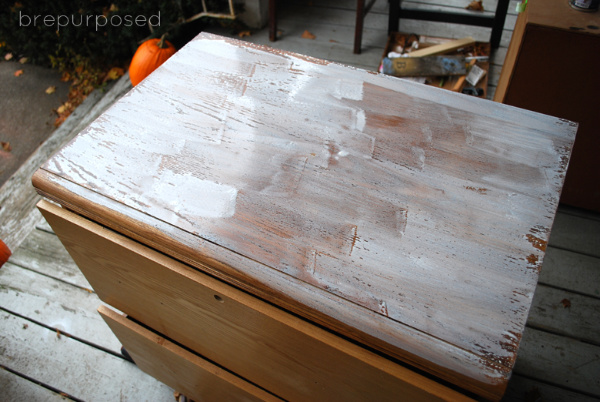 Much better!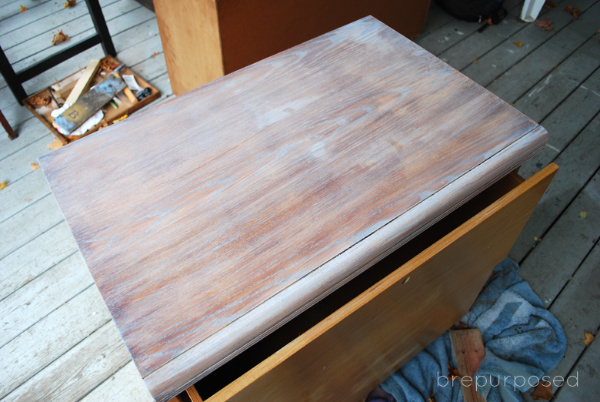 A little friend even came to visit 🙂 I named her Fran.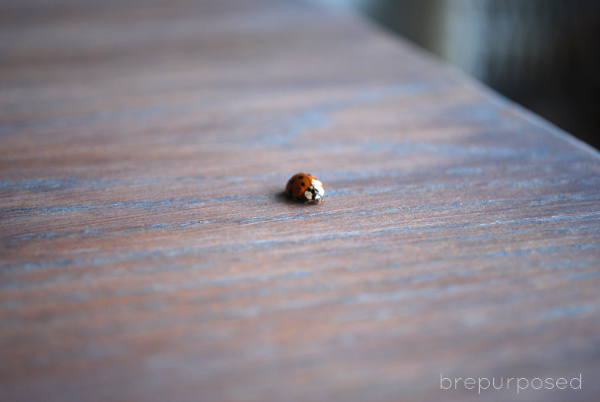 Now onto the paint! I used Chalk Paint® Decorative Paint by Annie Sloan in the color Arles, which was a first for me, and I definitely wasn't disappointed! This color is gorg and I just can't get enough of this paint and how smoothly it goes on. It's my fav.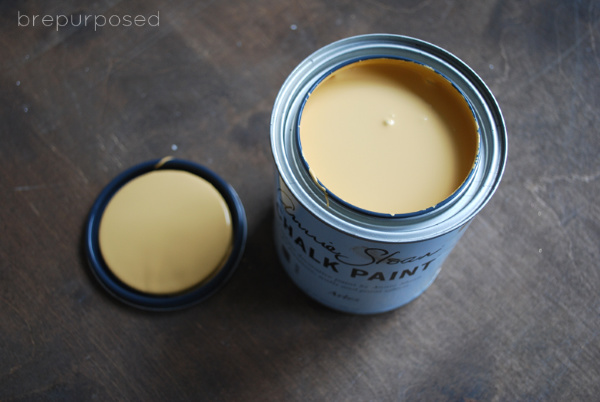 I applied 3 coats and then once it was dry, got out my lovely stencil that I got here. These little stencil brushes are so cute, they remind me of mini plungers and they make me happy.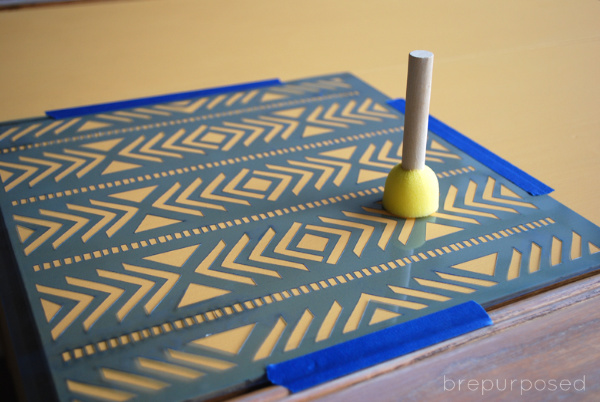 I used Old White again and just can't get enough of this pattern, I want to use it on everything!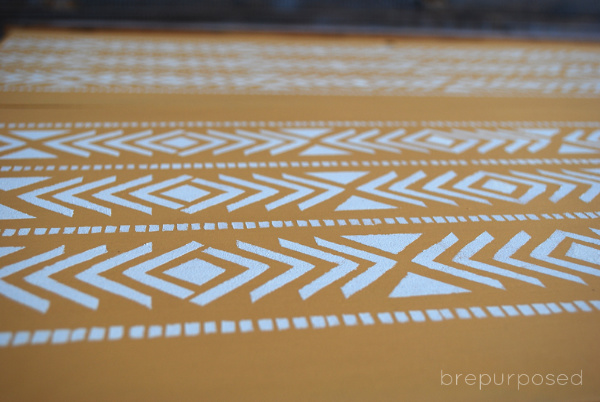 Once the paint was dry I sealed the piece using Clear Soft Wax. I feel more and more comfortable with this stuff each time I use it. For large flat surfaces like this, I find it's easier to use a cloth rather than a brush.
I like to use the brush when I have a detailed piece with lots of nooks and crannies. I even discovered a new trick using cheese cloth that I'm going to share with you later this month 🙂
Now for the hardware. I kinda got stuck here at first. I bought these cute little arrowheads from Hobby Lobby, but they just didn't look right and were too small for the piece. They only had one of the bigger arrows that I wanted, of course I bought that one for later use.
I made another trip back to Hobs and fell in love with these cute little elephants. Behind the arrows, they were the next closest thing that kinda related to the aztec theme 🙂
Now some beauty shots!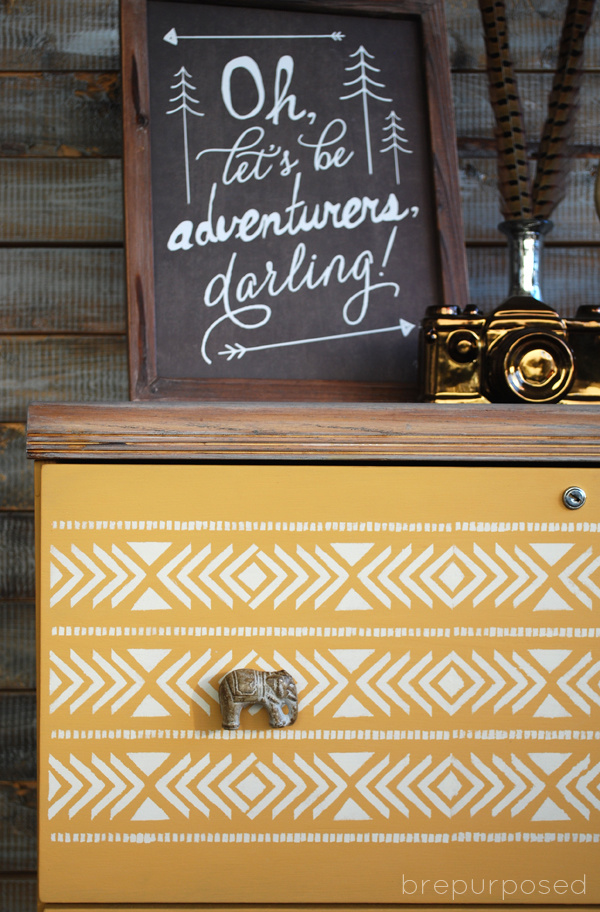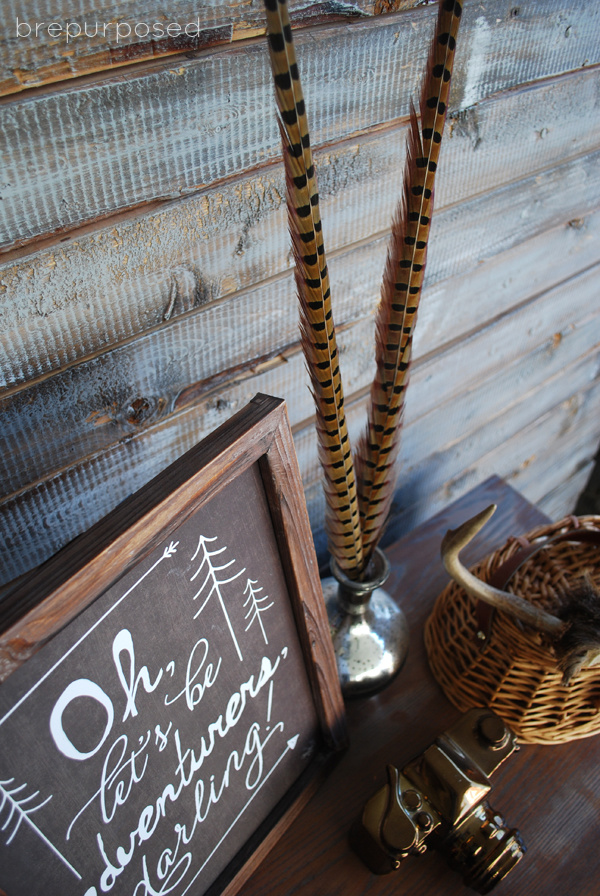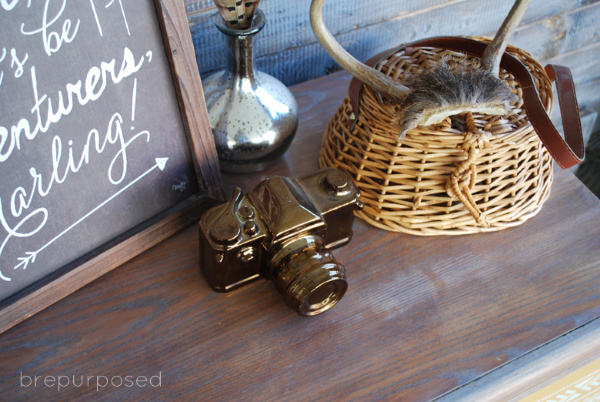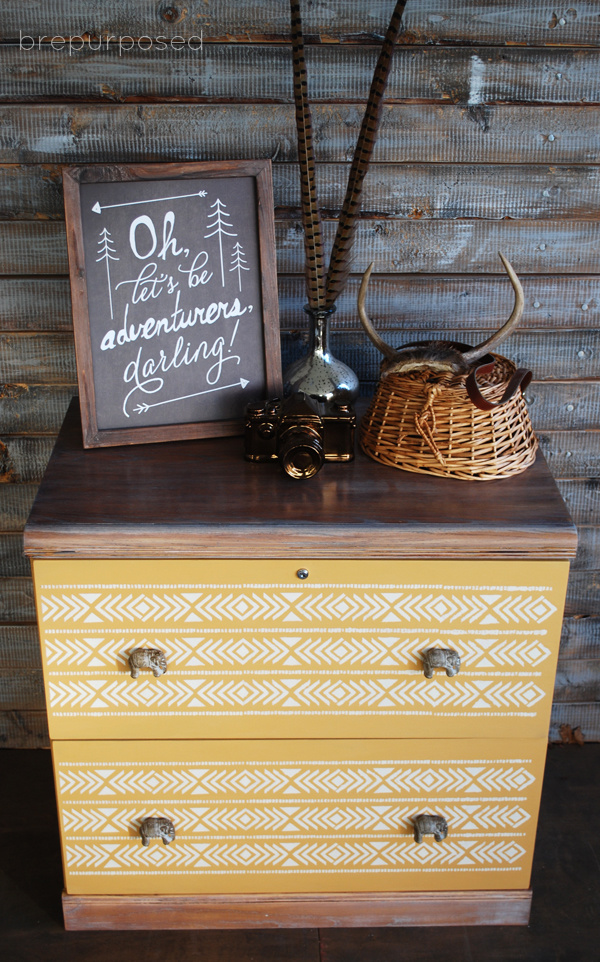 I'm so excited I got to partner with Annie Sloan Unfolded for this project. If you haven't used this paint before, you HAVE to try it. It's life changing. Promise 😉
To find your local Chalk Paint® stockist you can go here.
Have a fabulous day everyone!