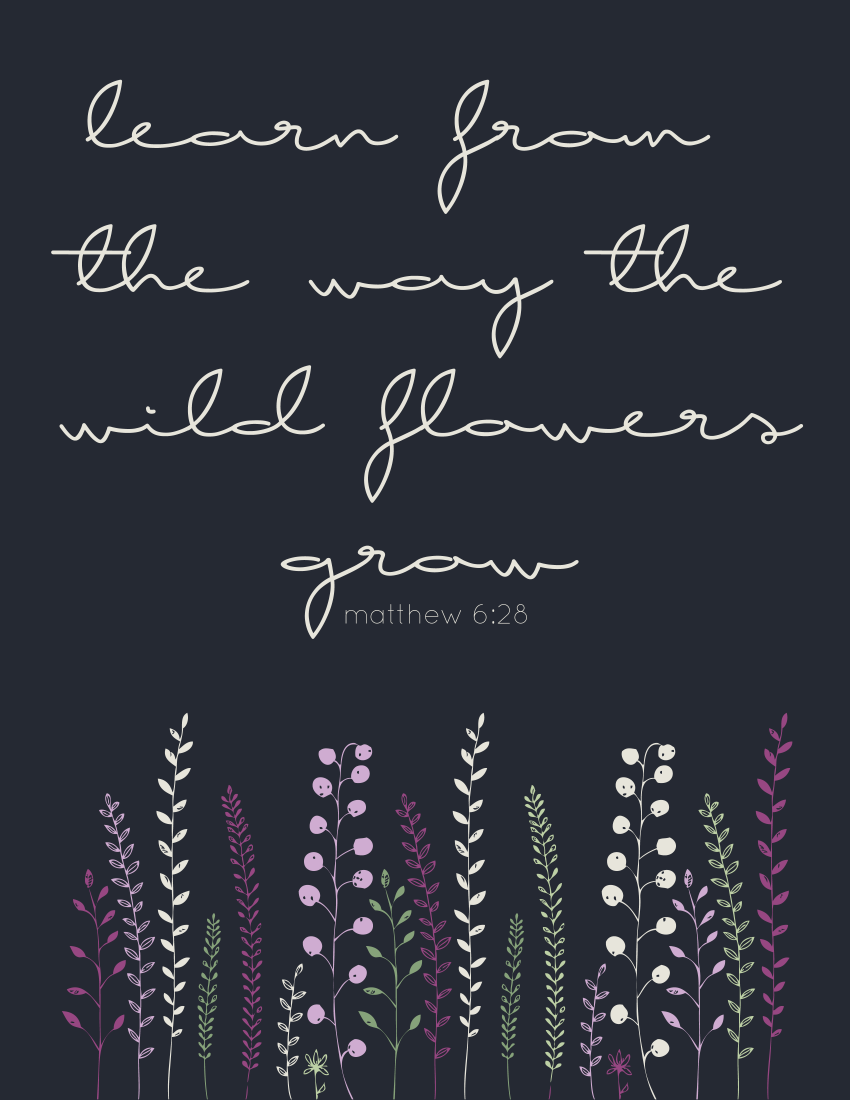 Happy Friday friends!! Got any fun plans this weekend? I gotta get to work on a few projects that I've been procrastinating on, whoopsie!
Today's freebie is from one of my favorite Bible verses, found in Matthew Chapter 6. It talks about not worrying about your life and your worldly possessions, and putting your faith in God. It's a great reminder to live simply and learn from the way the wild flowers grow. 🙂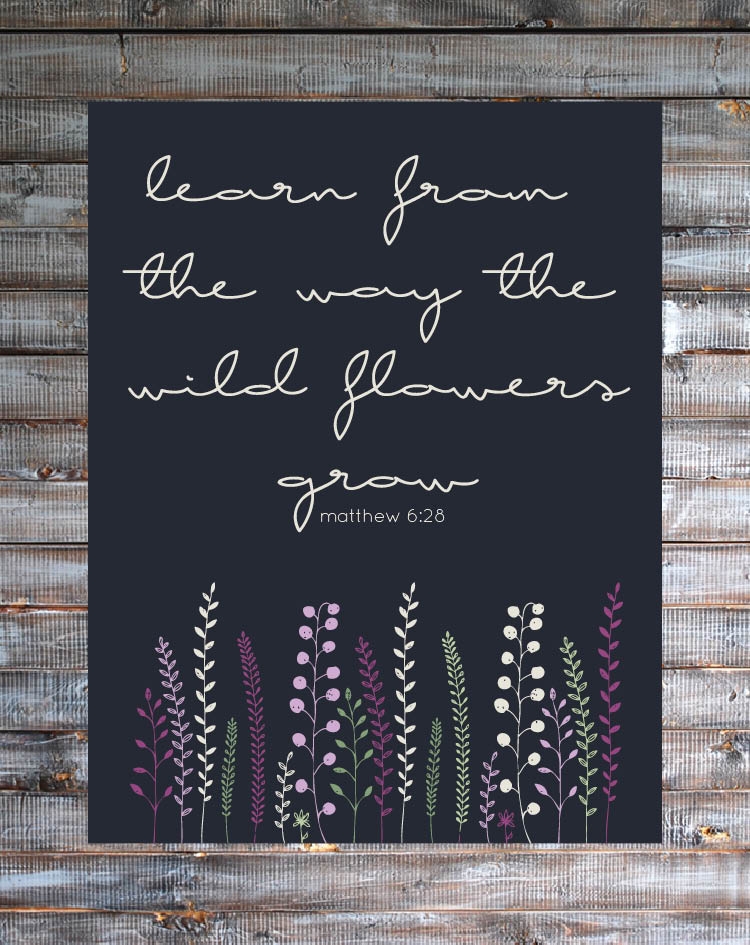 Print it out here and enjoy!
Hope you all have a fabulous weekend!