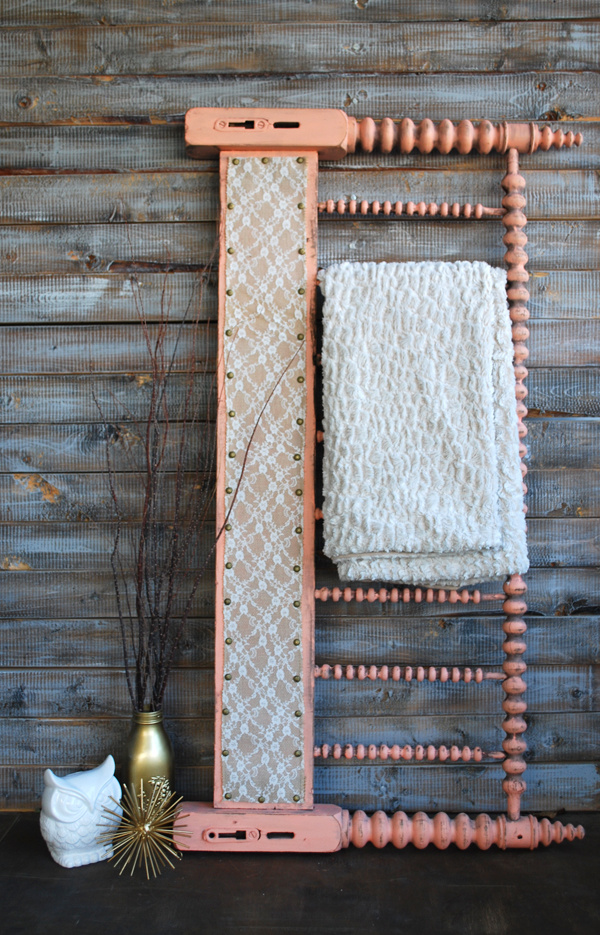 Thank you to DecoArt Paint for supplying the product for this project. All opinions and thoughts are 100% my own.
Hi friends! I'm super excited to share this project with you today that I made as a birthday gift for my mom. She loves to quilt and needed a new place to display some of her creations. She originally mentioned that she wanted a ladder, but after visiting the antique store down the street, I spotted this old spindle headboard and knew it would be perfect!
HEADBOARD TURNED DISTRESSED QUILT
RACK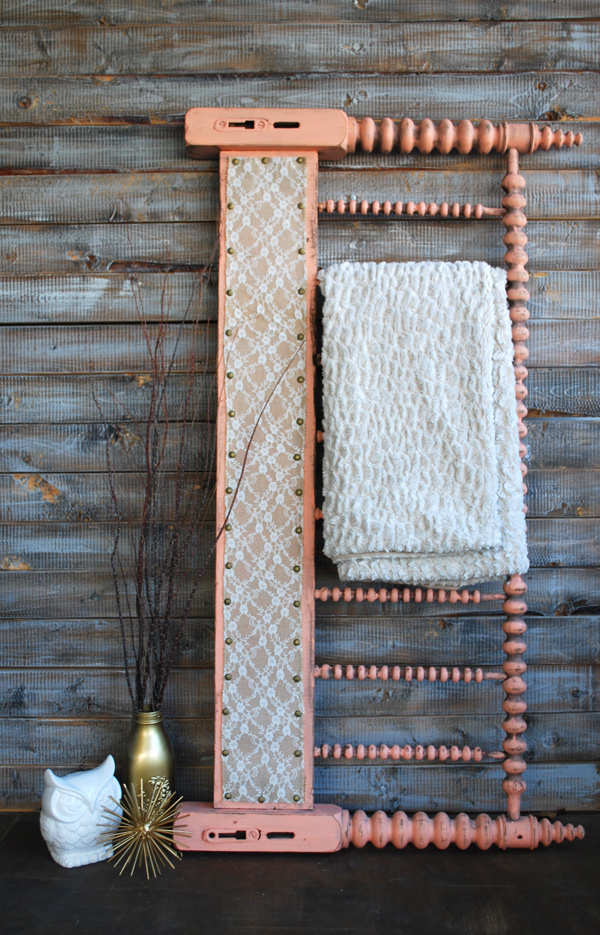 I teased some of you last week when I posted this picture on my Facebook page…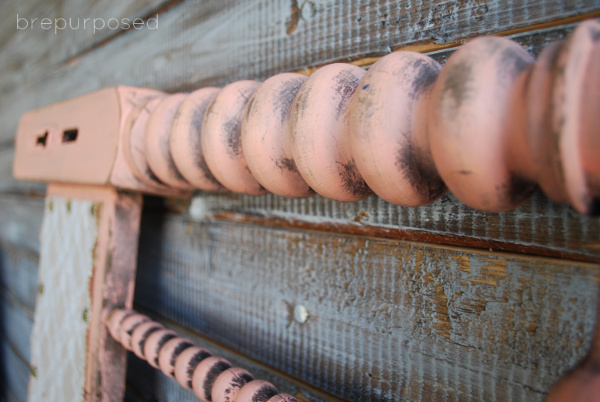 And someone did guess blanket holder which was very close! And how I used it to take pictures 🙂
I started by sawing off the ends so they weren't sticking out so far, and then got to work with the paint.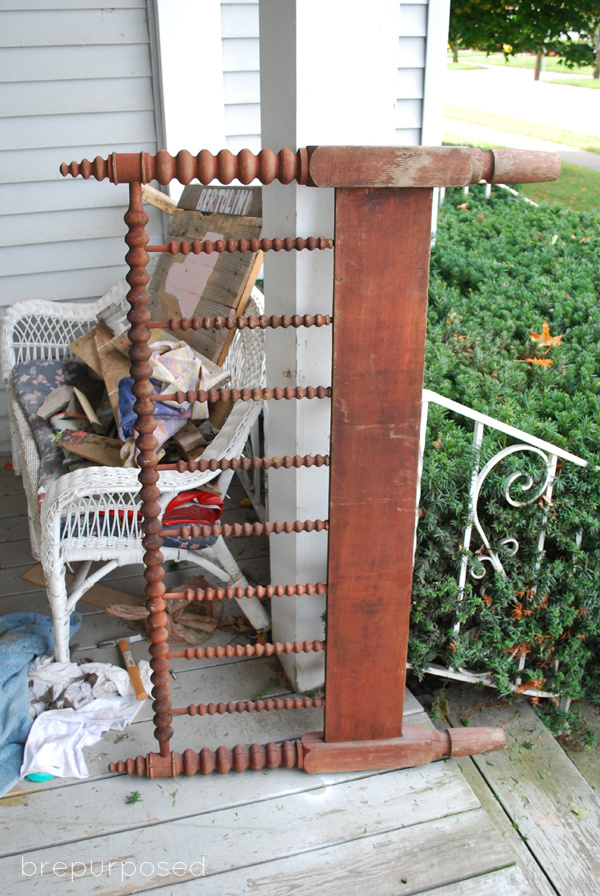 I was super excited to finally getting around to trying out some DecoArt paint! This color is called Smitten 🙂 It goes on really smooth and distresses very easily. I put on two coats and made sure not to cover the spindles entirely. I loved the way the original wood looked as well as the dimension it gives the piece.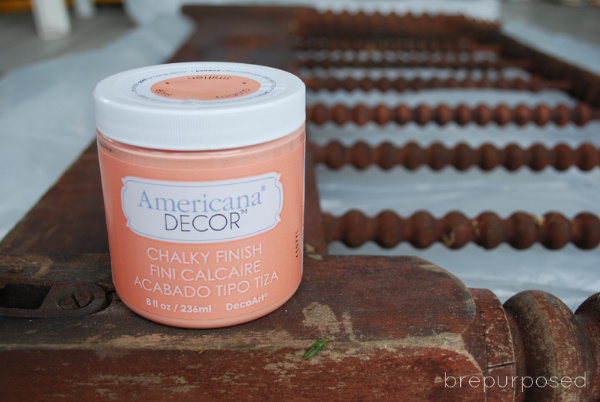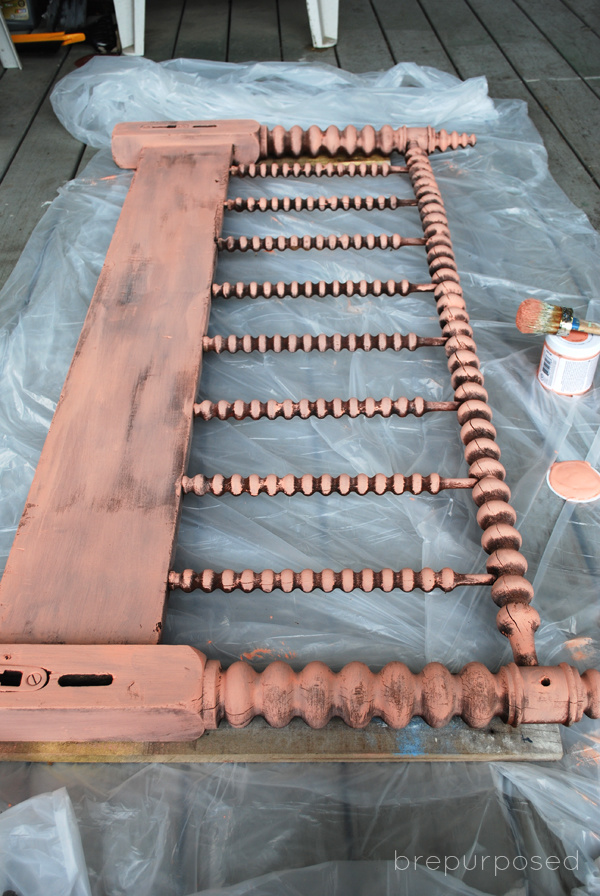 So once that was done, you know I couldn't just leave it as is 🙂 I had to add SOMETHING to give it that extra special Brepurposed touch and I remembered I had this lace burlap left over from another project and knew it would be absolutely perfect!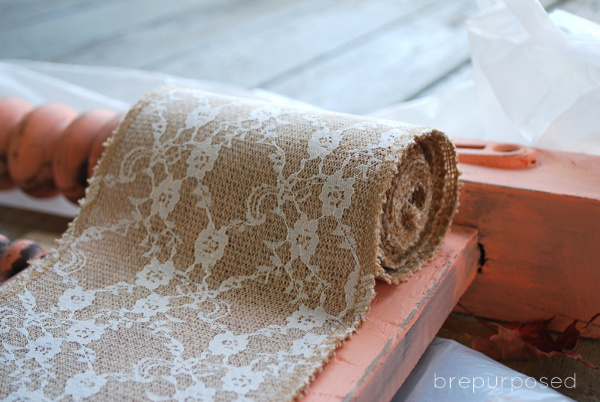 I paired it with some lovely nail head to secure it on there and am pleased to say this was the easiest time I've ever had with these darn things. They went in quite easily and no curse words were spoken 🙂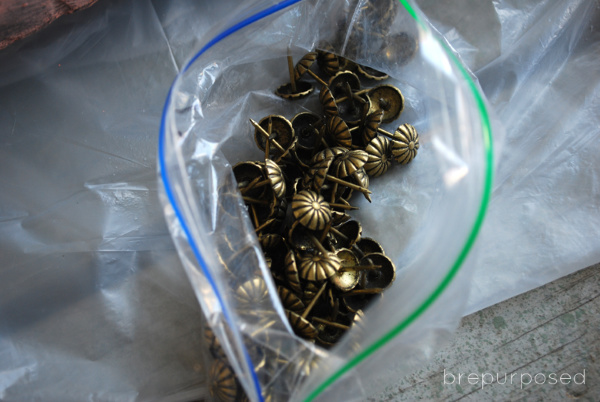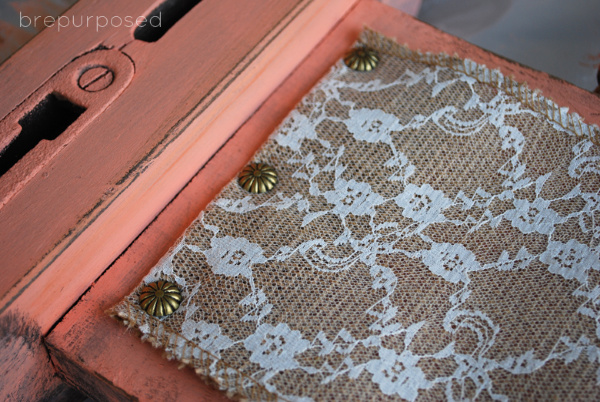 I used a blanket for photographing purposes, but my mom will be using it for her beautiful quilts! I gave it to her when I was home this past weekend and she absolutely loves it 🙂 I'm so glad I was able to find this headboard and love the uniqueness of it.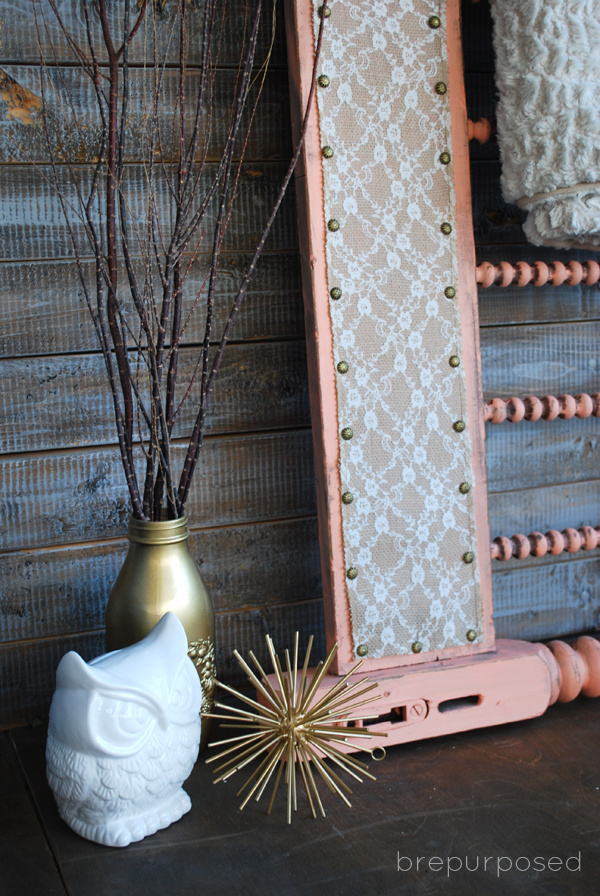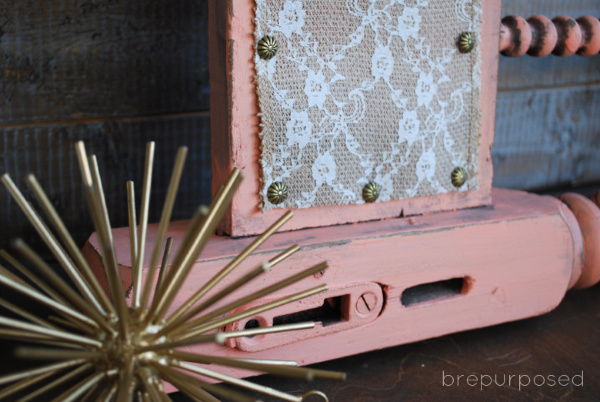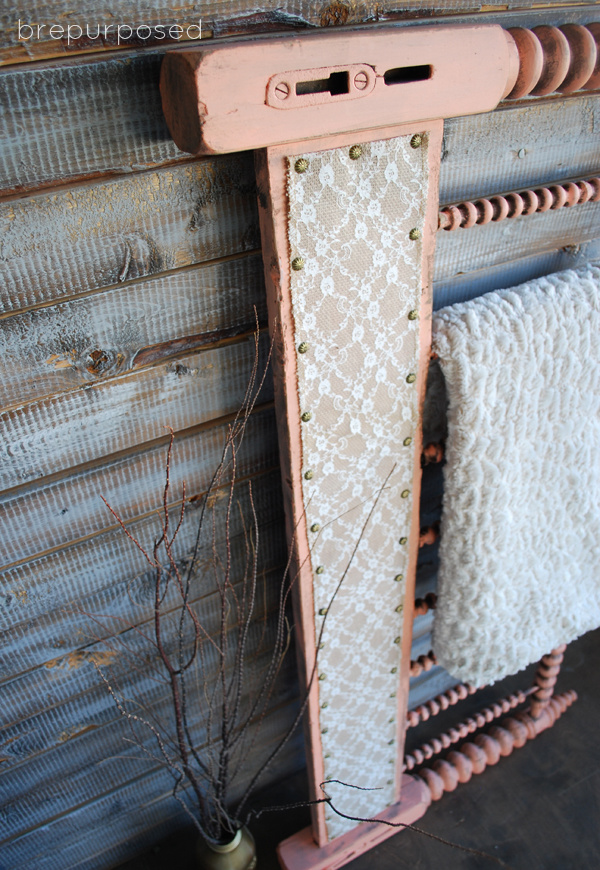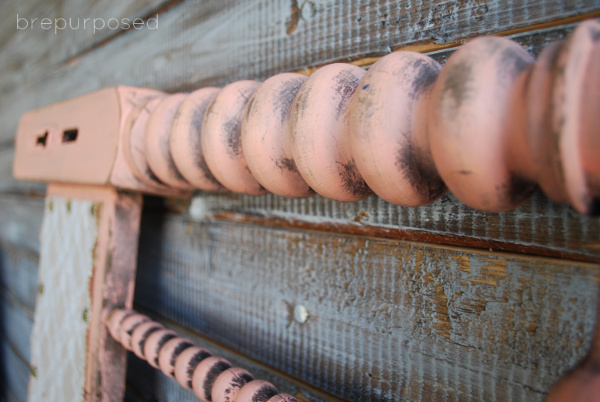 Have you ever seen any old headboards like this and turned it into something new?
Hope you all have a fabulous hump day 🙂