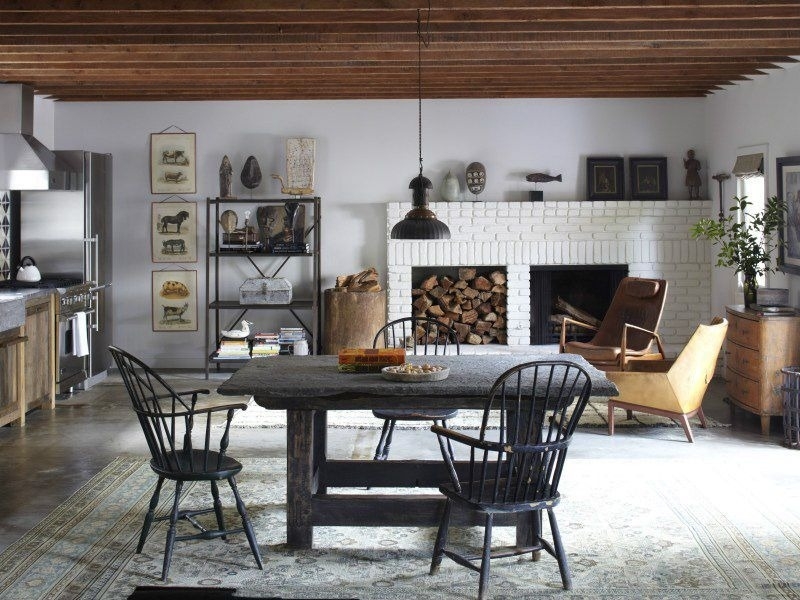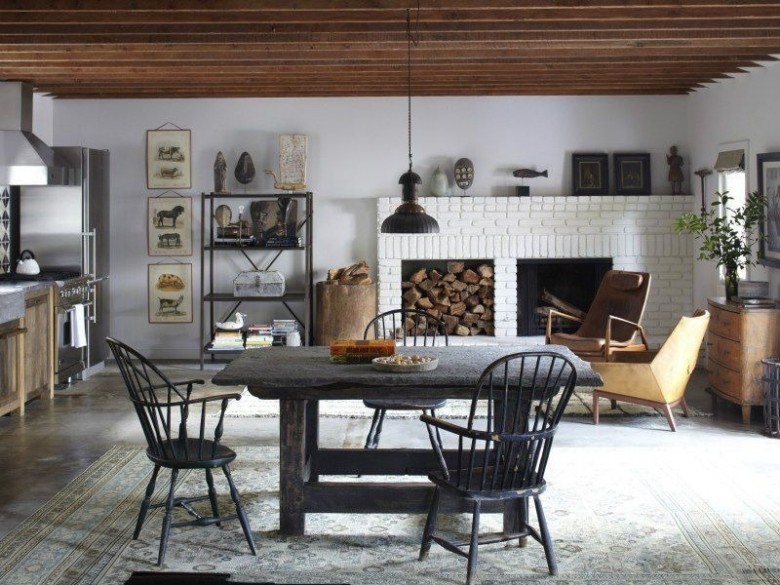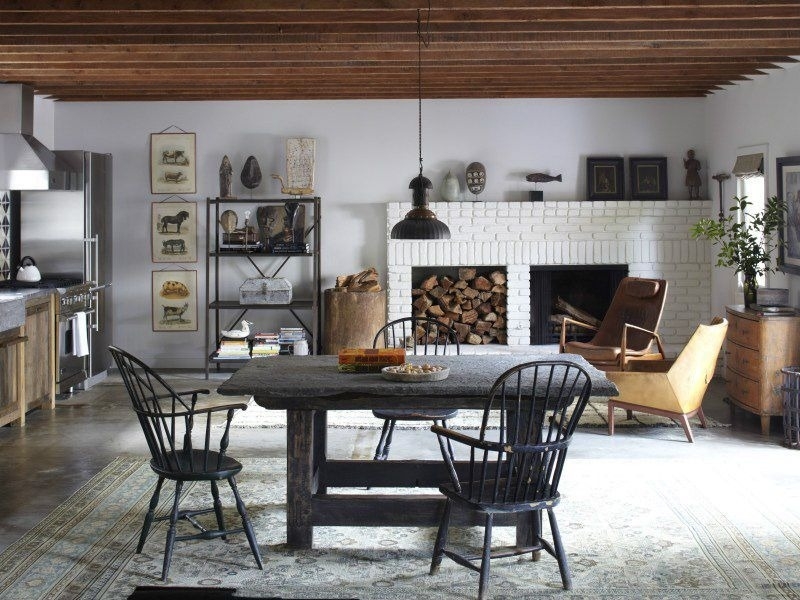 Source :: Zillow Digs
Hey guys! I've got a fun guest post for you today from Jennifer Riner of Zillow on how to clean thrifted furniture. These tips are so great, especially if you're like me and love to dumpster dive 😉 Some of the pieces I have picked up have been in foul condition, but with a little love they can look (and smell) like new!
---
Vintage furniture and accessories sometimes come with unpleasant grime and musty odors. While antiques are aesthetically pleasing, their fabrics tend to absorb scents from various homes over the years. Wood furniture may be sticky or dirty after long periods of storage. Collectors have multiple options to rid their aged possessions of stale odors and stains without compromising historical integrity.
Here are some steps to freshen antiques according to material care guidelines.
Sofas and Armchairs
The best way to freshen up vintage upholstery is by spraying vodka directly onto fabrics. Prepare a large spray bottle with straight vodka. Move furniture outside on a dry, sunny day to allow ample aeration. Saturate fabrics entirely and let sit for a few hours. Repeat at least twice before drying completely and moving back indoors. Smells should subside drastically, but consider using over-the-counter sprays, such as Febreze, to top fabrics with fresh, flowery aromas.
Leather is a much more sensitive material and needs to be cleaned regularly. Use a micro-fiber cloth to remove dust and leather conditioning wax such as Saddle Soap to wipe off oil or dirt. To remove leather stains, apply one part lemon juice and one part cream of tartar in circular motions. Let the solution rest for a few hours and finally wipe clean. Sidewalk salt can also create marks on leather, transferred indoors and onto furniture via coats and shoes in the wintertime. Use one part white vinegar and two parts linseed oil to buff salt marks out of leather furniture. Shake mixture together, apply conservatively, let rest for 12 hours and then buff. As a general rule, keep leather out of direct sunlight. Home shoppers with a love for leather should avoid overly-bright spaces, or invest in quality curtains to protect furnishings.
Suede is a trickier material to tackle, but gum erasers work well against scuffs. Clean suede furnishings by dabbing with white vinegar, letting dry and then using a shoe brush to smooth material back into place.
Wood Furniture
Avoid using all-purpose cleaning sprays on furniture since harsh chemicals can damage wood finishes. Also, do not use water as it warps wood. Rather, dip cloths in a mixture of soap and water, and gently wipe down surfaces without fully saturating wood. Then, rinse and wipe dry with a clean cloth. Clean deeper with an equal mixture of olive oil, denatured alcohol, gum turpentine and lemon juice.
Rugs
First, vacuum dust and debris off of second-hand rugs. Then, brush out pet hair using stiff bristles that comb through thick carpeting. Small area rugs are difficult to vacuum because strong suction tends to move them around easily. Try shaking them out over a balcony, or hanging them outside and beating out dirt with a stick. Place woven or braided rugs in mesh laundry bags before running them through washing machines on cool, gentle cycles. If available, opt for the extra rinse cycle to make sure soap residue is fully removed. Place in dryers on the lowest setting or air dry outside on laundry lines. Vacuum oriental rugs using nylon screen coverings to protect delicate fibers. Once a year, hire professional rug cleaners to perform thorough deep cleanings. Clean fur and sheepskin rugs with unscented talcum powder. Simply shake powder directly onto rugs, brush through and shake out, repeating two to three times per session. Wipe down backs with lukewarm soapy water.
Throw Pillows
Delicate fabrics, including wool and silk, are dry-clean only. Washable materials, such as foam and cotton, can be washed by hand or by machine. Make sure to double check all labels before placing fabrics in washing machines. Wash removable covers as often as needed, but prepare for potential fading over time. Pre-treat stains and wash pillows and cases on gentle settings, using delicate or allergen-approved detergents and warm water. Unless labeled otherwise, wash and dry cotton pillows without removable cases directly in machines on low heat. Otherwise, hang pillows to dry outdoors. Fluff pillows so they retain comfortable, plush forms.
Contemporary design enthusiasts also benefit from cleaning their furnishings regularly, even if they aren't considered antiques. Keep fresh and healthy interiors by dusting all furnishings often.
---
Hopefully this was helpful, I know I learned some new tricks that I can't wait to try! Hope you all have a wonderful day 🙂