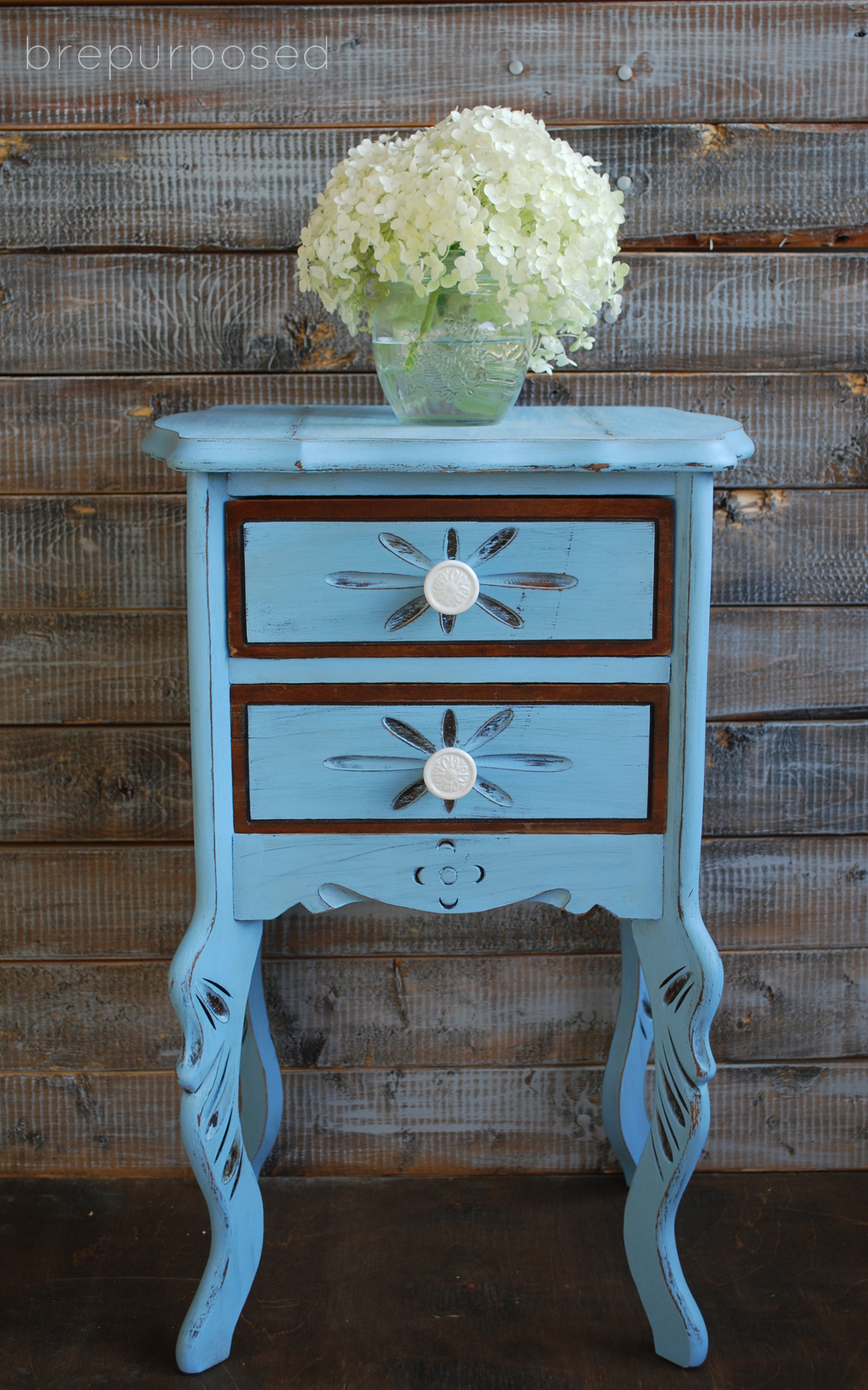 Ok how cute is this little table? I picked it up a couple weeks back at this great barn filled with lots of fun goodies. If you're in the area you need it check out Dove Cottage. She sells Chalk Paint too 🙂
BLUE SIDE TABLE MAKEOVER & MIXING CHALK
PAINT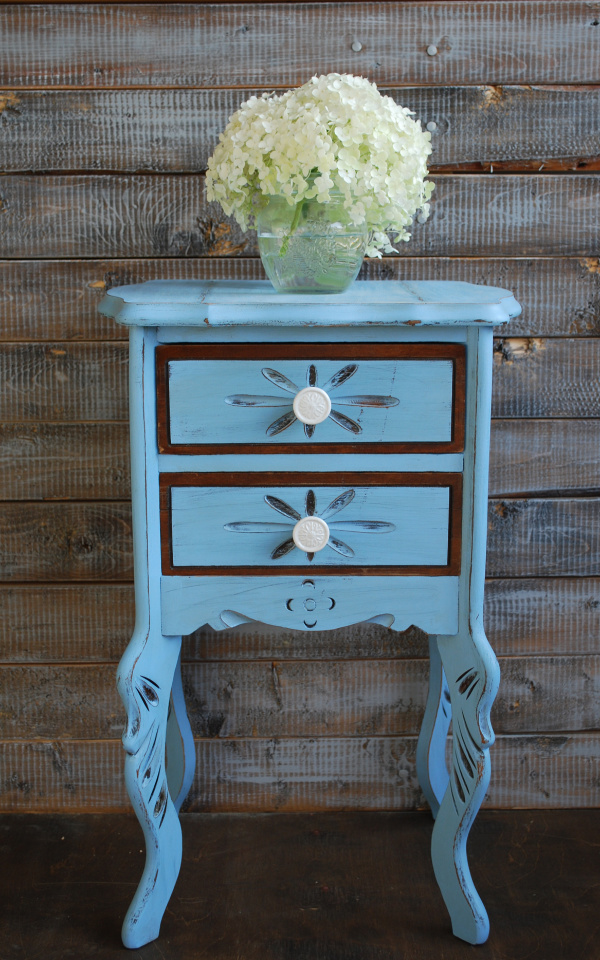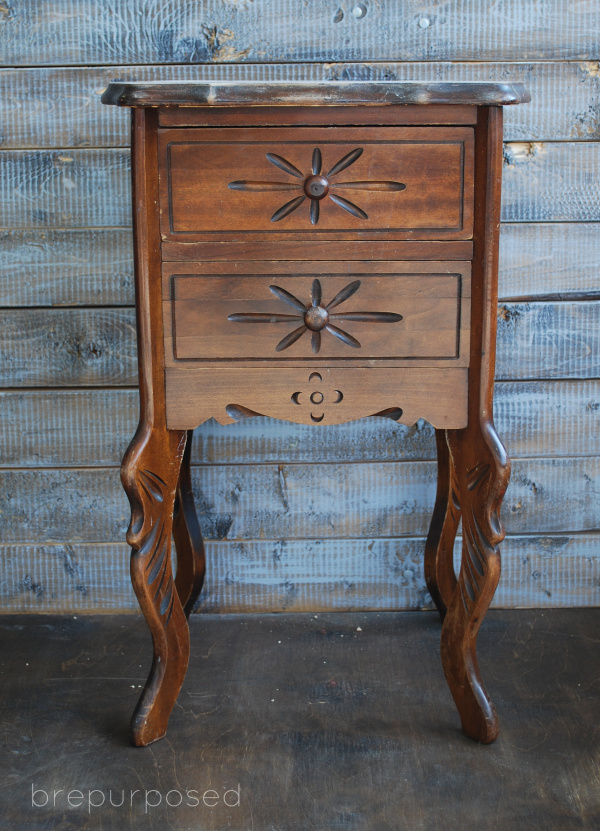 I've signed up for a couple Blogger Outreach programs recently with some different paint companies and couldn't be more excited to try some new products. BUT, that means waiting for my goodies to arrive which takes time. And I'm very impatient, running out of paint, and am too lazy/cheap to go buy more. SO I improvised and tried my hand at some mixing again 🙂
Since I have a lot of Napoleonic Blue left over, that has been my base color for mixing. I used it on this piece as well.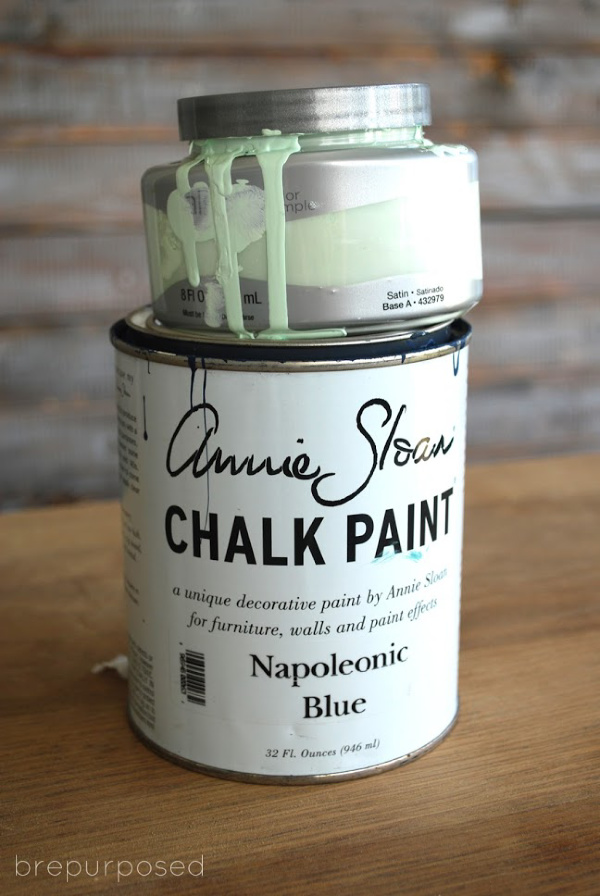 Here's the cool thing about mixing: You can mix Chalk Paint with Latex Paint (gasp)! I wanted to lighten up the blue so I just threw in some left over Aqua Glass that I used on this table a while back. It keeps all the characteristics of Chalk Paint and works like a charm 🙂
I decided to keep a little bit of the wood exposed on the drawers and then sealed this baby up with some dark wax.
There was also two veneer stripes on the top that I didn't realize were as raised as they were and were visible after I painted over them. I really didn't feel like sanding off the paint and removing the veneer so I just added some distressing around them. Not quite sure how I feel about it haha.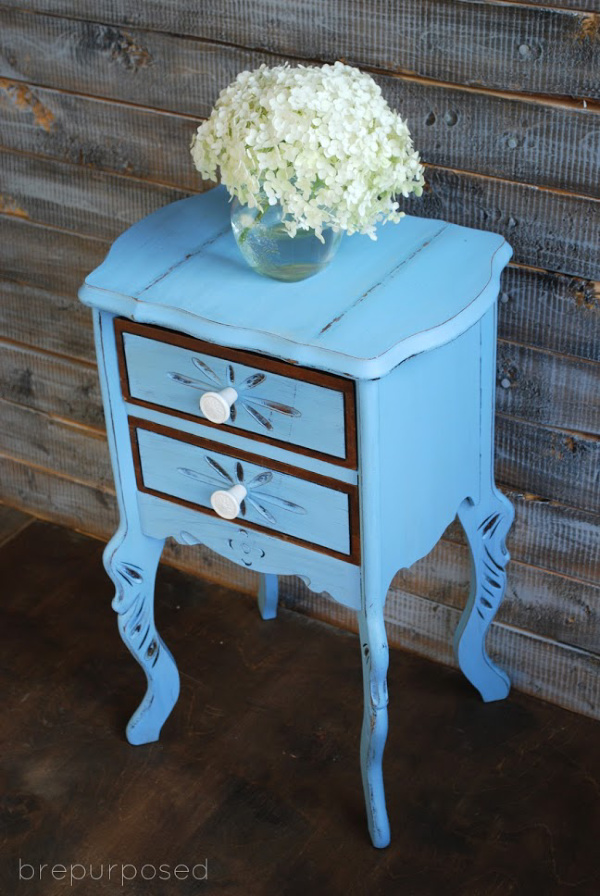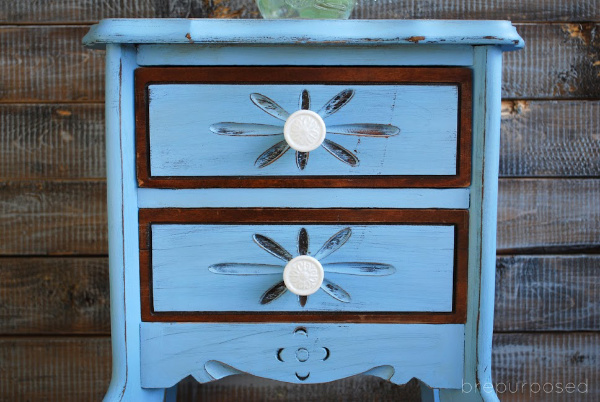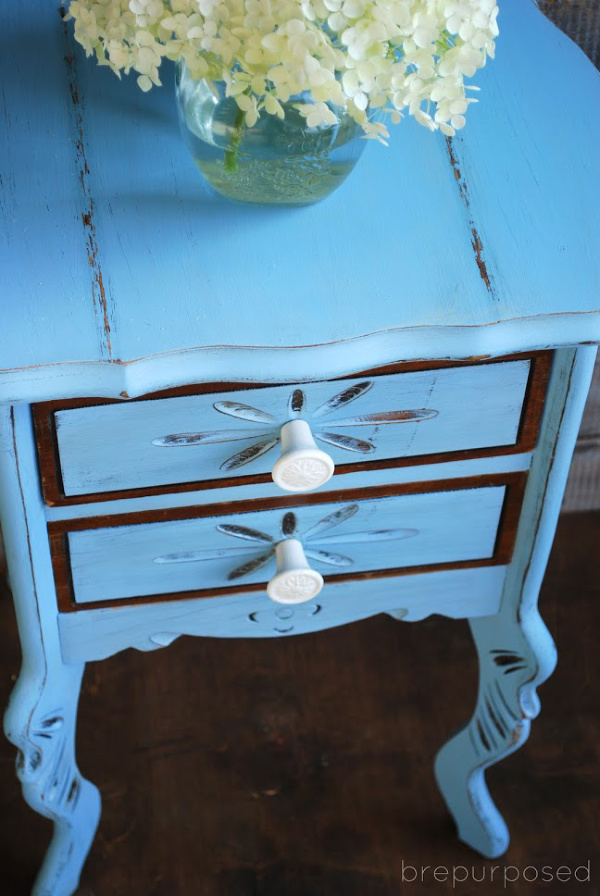 So what do you think of this little blue makeover? I can totally see it in a bathroom used as a cute storage table, or even in a baby's room!
If you follow me on Instagram, you saw my newest Craigslist finds I picked up last week and I'm so excited to start working on them! Stay tuned to see how they turn out 😉
Have a great day everyone!