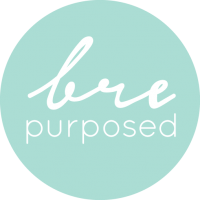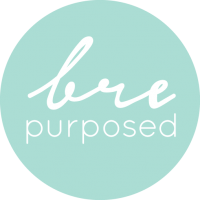 Hi friends! You've probably noticed a few changes around here huh? Well I'm so excited to say that I've finally upgraded to wordpress.org! Which for you non-bloggers means lots more freedom and opportunities. It was a lot of work behind the scenes and I'm glad it's done. I read some horror stories from other bloggers about having bad experiences and luckily I didn't follow in their footsteps.
It did take a little bit longer than I expected, but most of that was just getting the look of my theme the way I wanted before it could be uploaded. Once that happened it was somewhat smooth sailing. I found myself so enthralled with setting everything up I was staying up until the wee hours of the morning and forgetting to eat. Which I don't ever do. Ever. I love food.
I have to give a HUGE shout out to Jana from LittleWebWritingHood for helping me customize my theme. I was super disappointed in the options that were available through wordpress, my old theme was not one of them, so I tracked down Jana to help bring my ideas to life. Although I might be a graphic designer, CSS styling and coding goes right over my head. I designed my logo and we worked together to piece everything else together. She's probably so happy to be done with me, I had so many questions and we had over 100  conversations through etsy. Not to mention she gave me her personal cell phone number yesterday so she was available to make some finishing touches. Now THAT'S customer service. I seriously can't thank her enough! If you're looking for a new theme, you should check out her shop 🙂

I'm sure you've realized by now how indecisive I am and that was no different in selecting a logo. I planned to keep it similar to my old one and just updating it a little. That clearly didn't happen. For those of you who's input I asked, thank you! And it was nothing you said that made me change my mind haha. My site had JUST gone live and I was adjusting my logo to fit in my tiny little gravatar profile. While doing this, I subconsciously created my new logo and I love love love it! It's clean, professional, classic and I know I won't get sick of it. Plus a circle is much easier to work with than whatever the heck I had before.
One of the things I am super excited about with the switch is the ability to have a project gallery. I had one before, but it wouldn't let me link my pictures to the post that it corresponded with. I followed this tutorial from Taryn at Design, Dining and Diapers and it was probably the easiest part of this whole process. So thank you for the super easy instructions!
The next thing that needed updating was my about page. When I first started my blog I probably rewrote that thing a handful of times. I was never fully satisfied and always felt uncomfortable with writing about myself. My solution: make an infographic! I had so much fun creating it and knew it was the perfect fit for me. Here's a little sneak peek 🙂

Sorry there aren't a lot of pretty pictures in this post, but my entire blog is taking the place of those today 🙂 Take a look around, and let me know what you think! If you find something that isn't working properly please let me know. I think I covered all my bases but I'm sure I missed something somewhere 🙂 And if you have any recommendations on plugins that you love, please share!
Hope you enjoy it as much as I do and I'm so excited to be in my new "bloggy home"! Have a great day everyone!