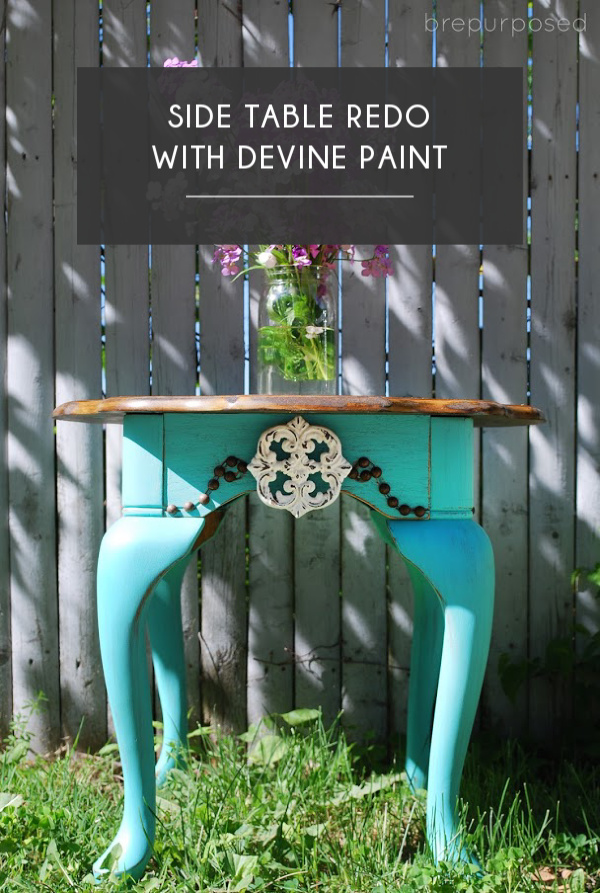 So if you're anything like me, you're obsessed with Target. I mean let's be honest, who isn't? If you haven't seen this article on Buzzfeed, it's a must read; and pretty much spot on for any girl that walks through those red doors.
So by now I'm sure you know that they started their own paint line called Devine. With super cute packaging and gorgeous colors, how could anyone resist? I know I couldn't! So, I decided to grab a sample jar in the color "Devine Pond" and use it on a new furniture project.
SIDE TABLE REDO WITH DEVINE PAINT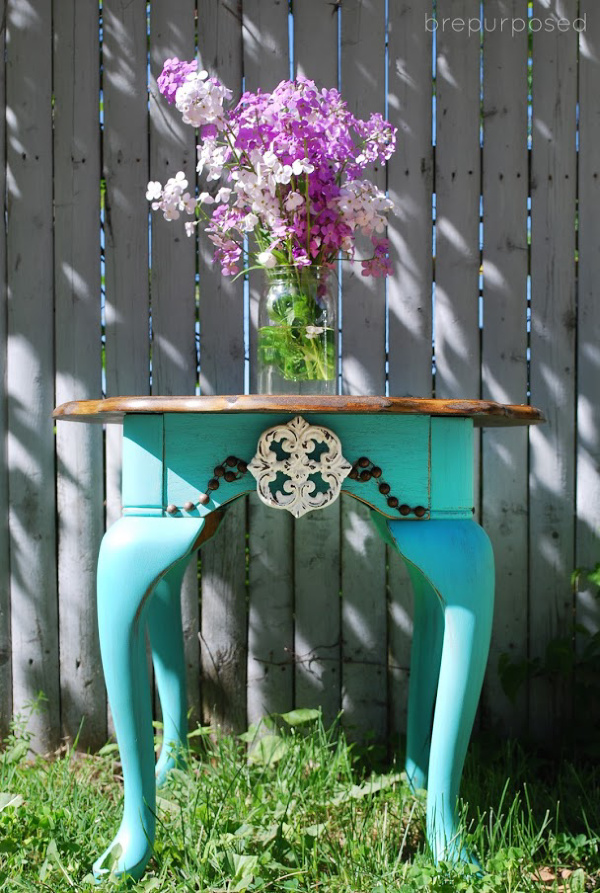 The piece I am going to be redoing today is this cute little table. My friend Abby was going to take it to Sal Val, so I took it off her hands and decided to experiment with it! Free = fabulous.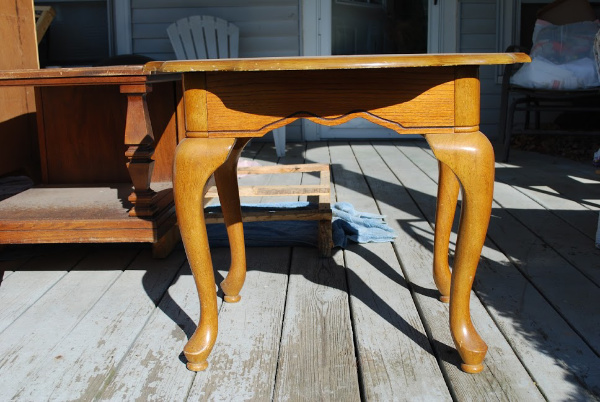 It's not something I would usually be drawn to, but I knew I could spruce it up and put my own touches on it.
STEP 1: SANDING
I thought that painting the whole thing might be a little overwhelming, so I decided to sand down the top and re-stain it. This was a little more time consuming than I thought it would be, but after about 45 minutes with my orbital sander and a very sore back, I was left with this: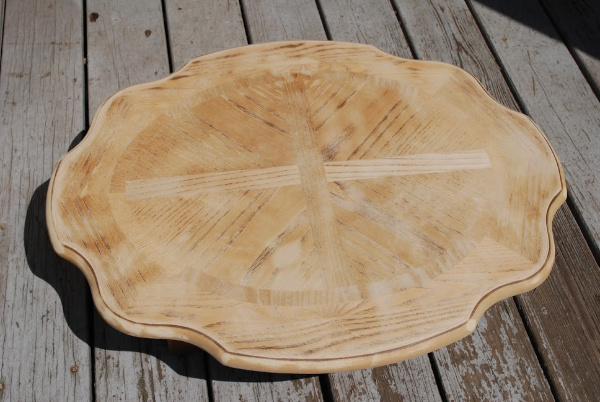 When I started sanding I wasn't sure if the patterns in the wood would stay intact, but they did! And even though the grain of the wood was facing all different directions, everything was smooth and ready for some stain.
STEP 2: PAINT
Now time for paint! I scuff sanded the piece just to rough it up a bit to make sure all of the paint would stick. I only had to do about 3 light coats of this paint, and it dried super quick in between each coat, about 30 minutes to be exact.
STEP 3: DISTRESSING
Next up i just lightly distressed around the edges and over the whole piece a bit.
STEP 4: SEAL IT UP
After distressing, I used Annie Sloan's Clear Wax to seal it up and for the top I used Miss Mustard Seed's Hemp Oil. Did you know you could use it as a protective coat over stain? Well you can! It's so much easier to use than Polyurethane and it's all natural. I love how smooth it makes the wood feel 🙂
STEP 5: FINISHING TOUCHES
Once this was all done, I was feeling just ok about how it looked. I loved the color and the stained top, but it needed something else. Time for those special touches I was talking about earlier 😉
There's a deep decorative line that goes all around the table and at first I thought about adding a gold or white accent in there. But then I remembered I had some extra upholstery nails laying around! Luckily, the wood was pretty soft and they were super easy to nail in. I've had some bad experiences in the past and was glad this wasn't a repeat situation!
The nails looked great and I added a big knob I found at Hobby Lobby to the front. I painted it in Old White Chalk Paint and distressed it up a bit. Now I was feeling much better about this little table 🙂
With all the gorgeous sunny days we've been having lately and not many windows in our small apartment, I couldn't resist photographing outside again.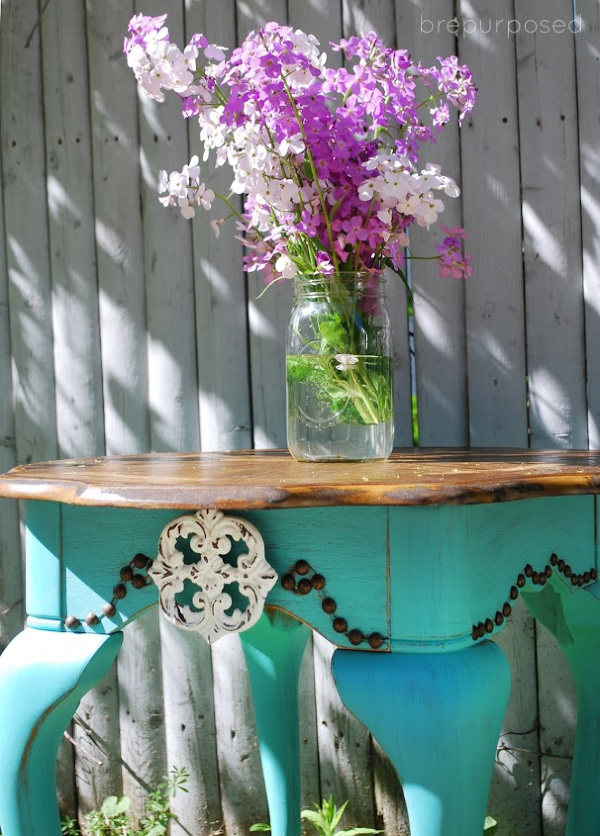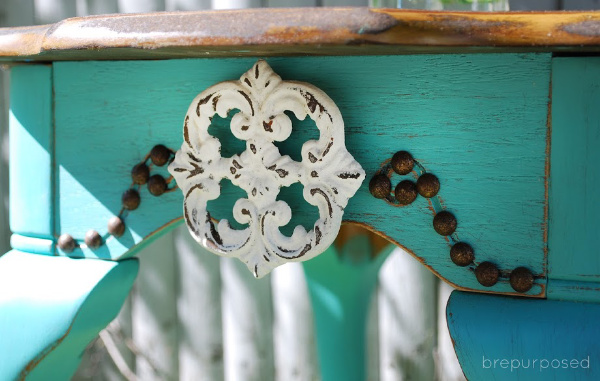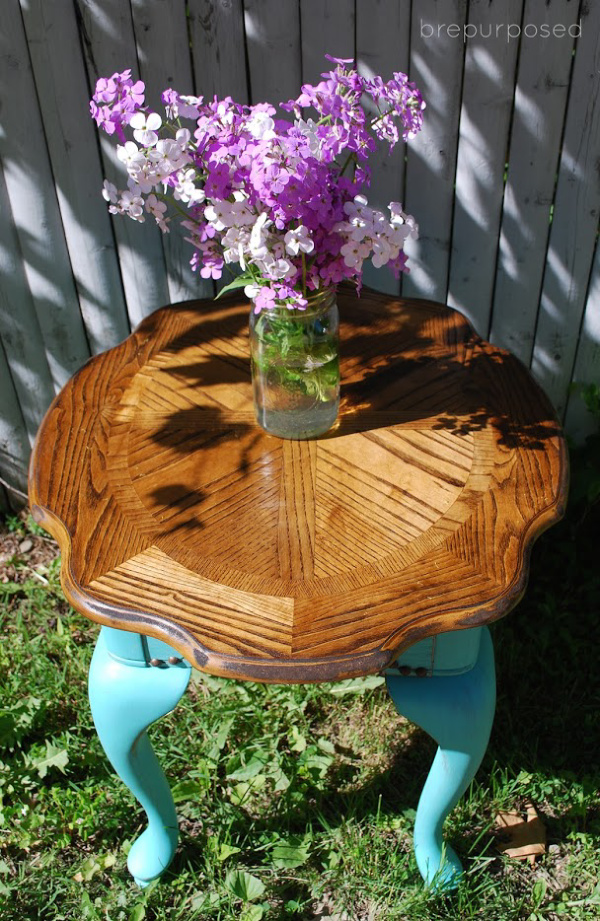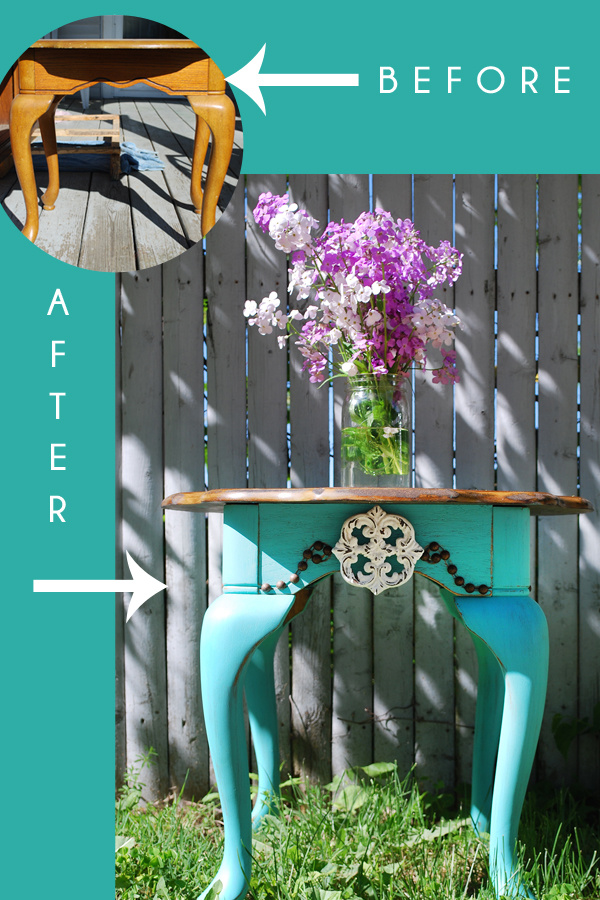 I'm excited to do some more furniture makeovers with this paint and test out some of their other colors! They even have wallpaper that pairs perfectly with each one. I mean of course they do, Target thinks of everything!
Have any of you done any fun furniture makeovers recently? I'd love to see them! Hope you're all having a happy Monday!