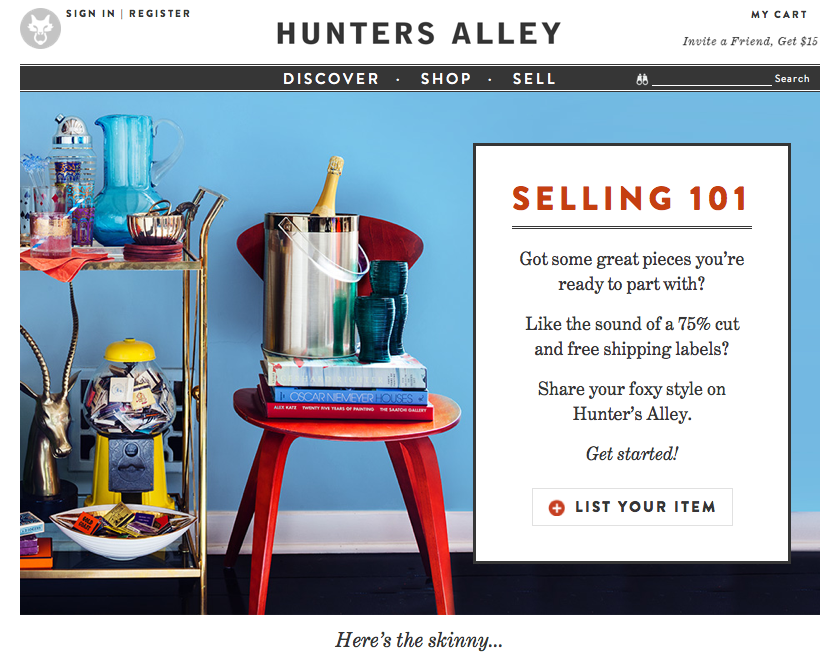 If any of you receive emails from One Kings Lane, then you must have heard the news! They've introduced Hunters Alley, a place to buy AND SELL vintage, antique and hand-crafted items; including furniture! And the best part? They cover the shipping (for the seller). I mean, can this get any better? Yep it can. You get 75% profit which seems like a pretty legit deal to me. This made me squeal with joy when I started reading about it since I make a lot of my pieces to sell. I've had some struggles with craigslist etc. and I'm hoping this new platform is exactly what I've needed. So, here's the deets:
"Simply put, Hunters Alley is a new marketplace to buy unique vintage, antique, and handcrafted pieces, sell the well-loved items that you've got, and get social while doing it. You in? Us too."
I'm in!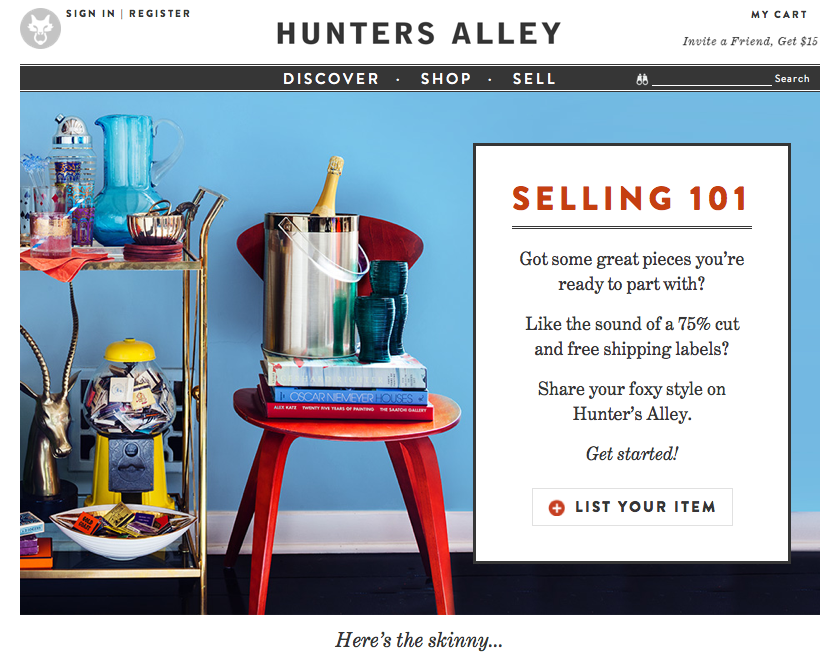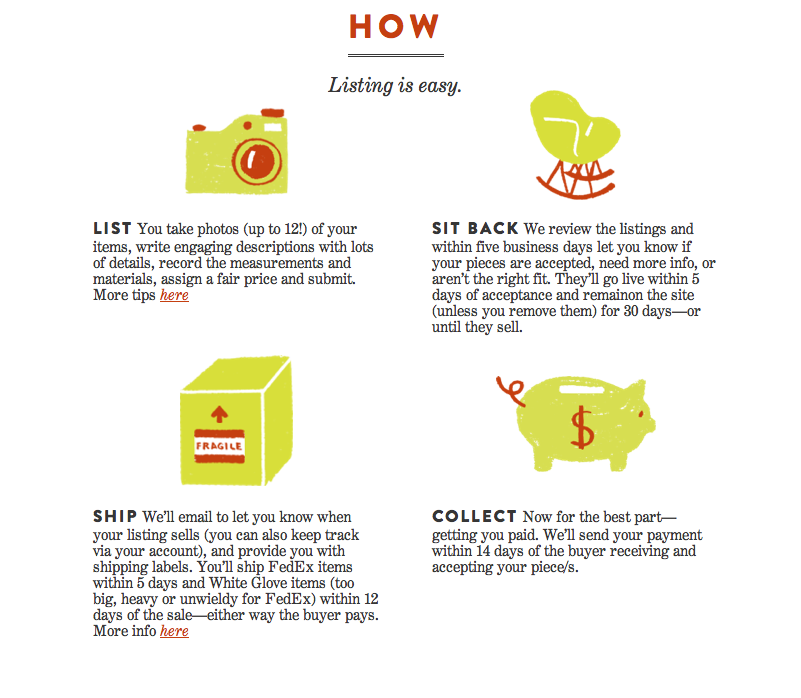 Seems pretty straight forward, right? I don't know about you but I'm beyond stoked about this. Although, this also means another site for me to browse for hours on end and spend money that I don't have. Ah well, put it on my tab.
I submitted my first piece for sale and I'll be anxiously awaiting to see if it gets approved. Eek! Be sure to check out Hunters Alley and see what it's all about!
Cheers!