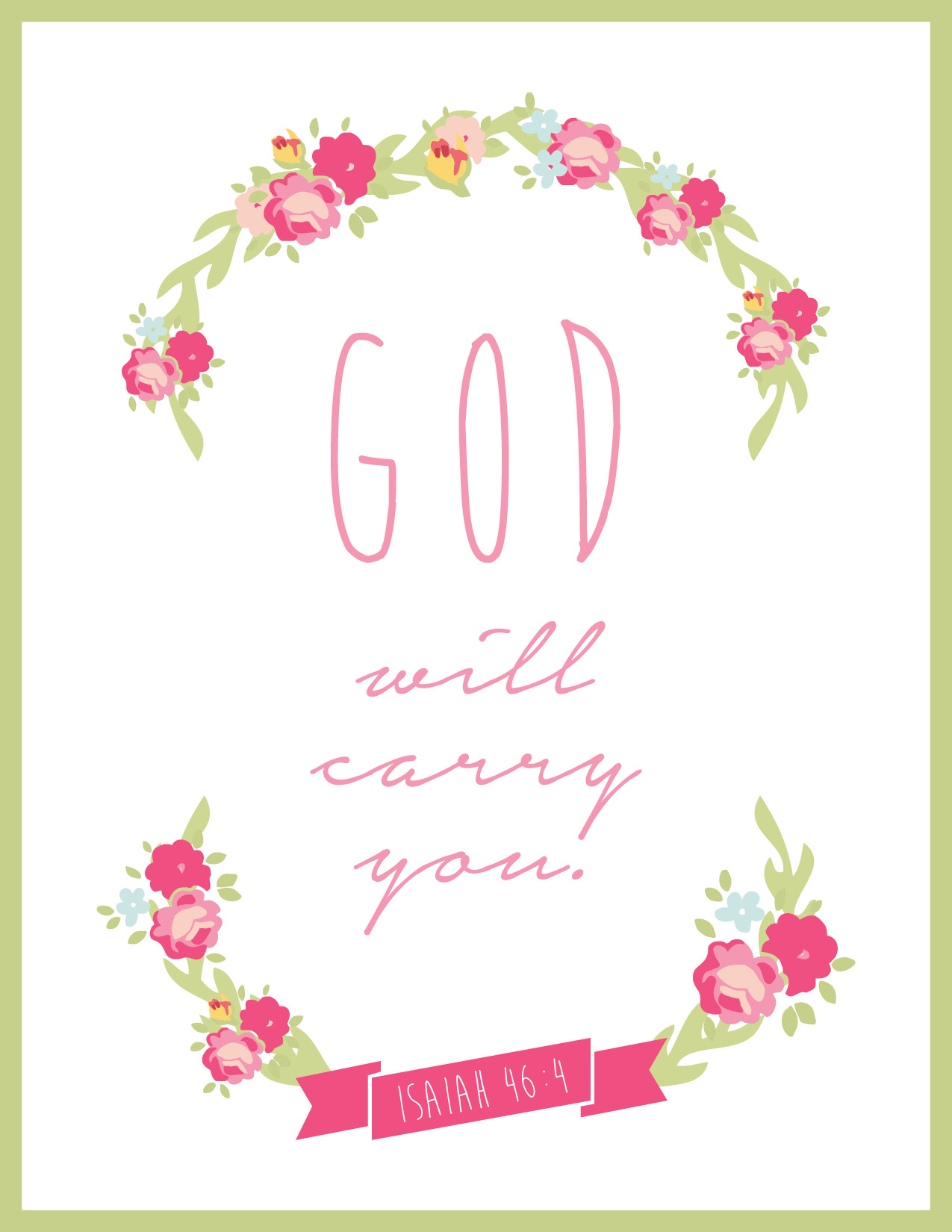 Heyooo it's Friday again and you know what that means! Another free printable! I have the day off and am excited to finish up some of the projects I've been working on so I can share them with you next week. This includes my first time working with Milk Paint and I'm already super excited about it. With Easter coming up on Sunday, I thought it was only appropriate to share a printable that reminds us what it's all about. I pinned this quote a little while back and knew it would be perfect for today. Here's the whole verse:
Isaiah 46:4
Even to your old age and gray hairs
    I am he, I am he who will sustain you.
I have made you and I will carry you;
    I will sustain you and I will rescue you.
Just like he carried the cross, he will carry us through life, no matter what our struggles are. God will carry you. 
P.S. Carry You by Dispatch just came on my Pandora, I think it's a sign 🙂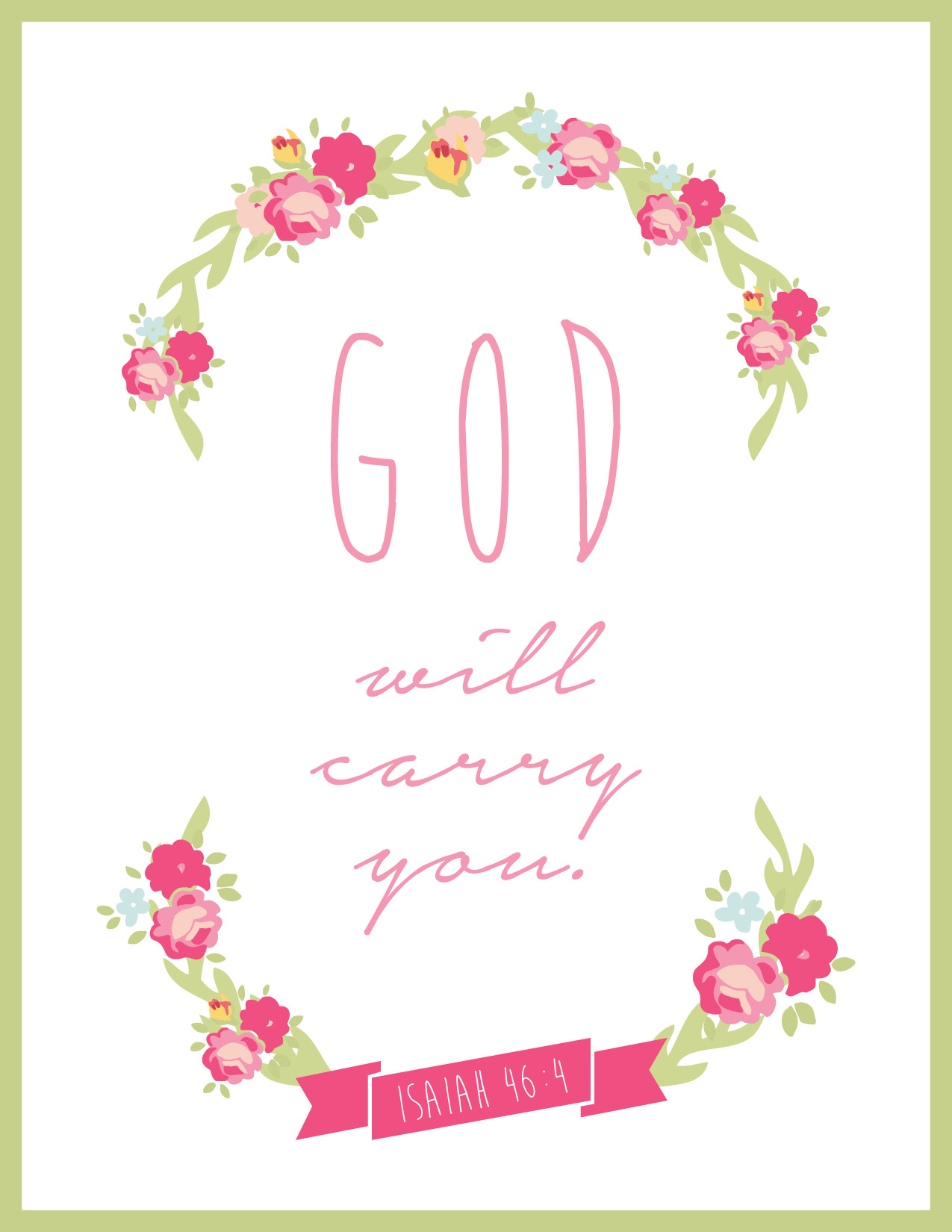 Print out the 8.5×11 here and enjoy!
Have a wonderful Easter, everyone!