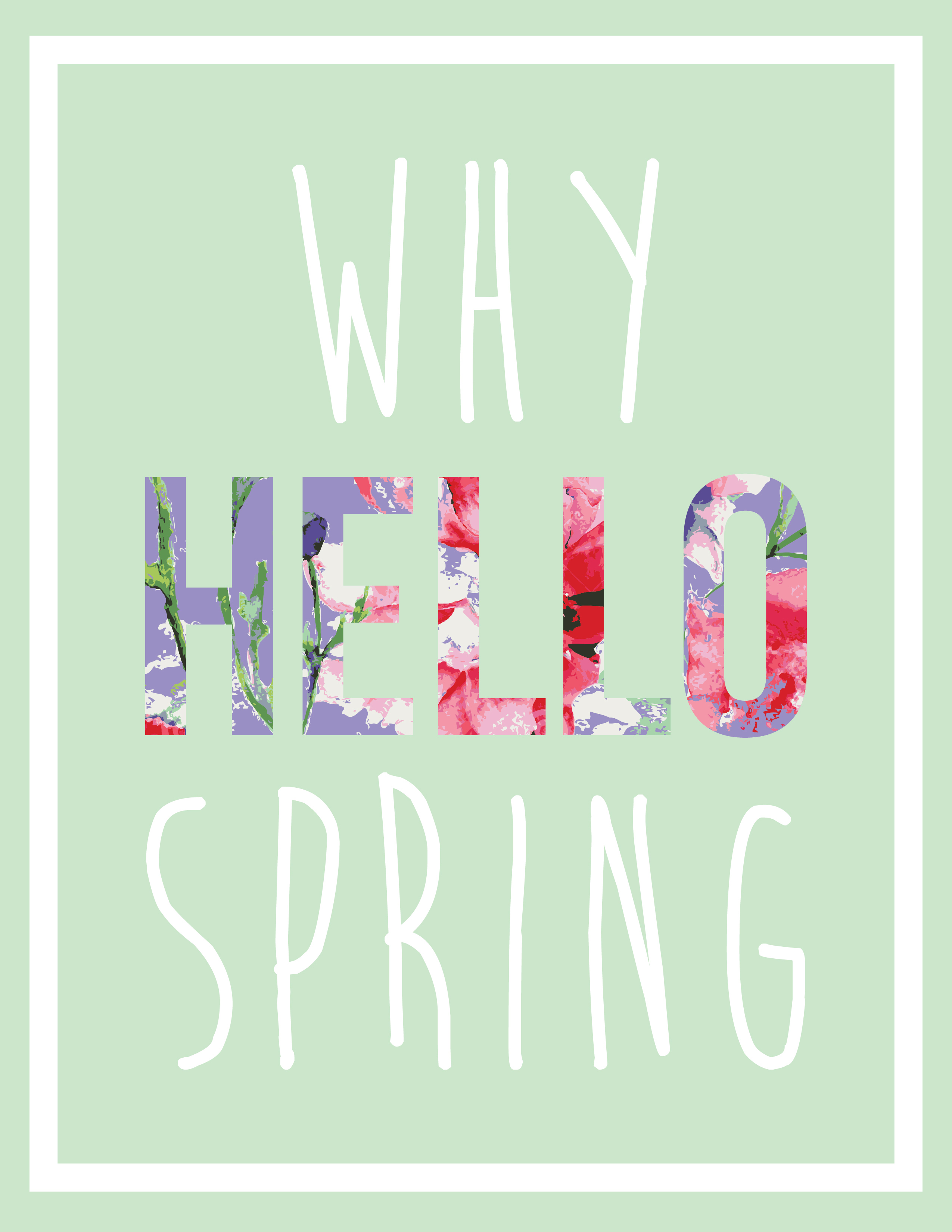 Not many people can say that they get to be creative at their day job; I'm grateful I can. Being a Graphic Designer, I get to explore colors, typography, photography and so much more every day. Design inspires my blog and my blog inspires my design. Since the two are so closely linked, I wanted to start showing it! Beginning today, I'm starting something new: Friday's Fab Freebie! Every Friday, I'm going to post a freebie for YOU, the reader. Most of the time it will be a fun printable I've designed that you can download and print for your office, home or anywhere you want to add some unique art. But keep your eyes open, because I might throw in some other stuff too!
So without further ado, here is my very first freebie. Spring has been slowly but surely sneaking it's way in, so let's give it a warm welcome and say hello!
You can print the 8.5 x 11 file from here.
Hope you enjoy!